Getting more Spotify plays is not that easy! Continue reading to find out how to get more Spotify streams and promote your music like a boss.
6. Increase Spotify Plays by Growing Your Own Playlists
It can be difficult for independent playlist curators to accept your track at times…
Especially if the mood or genre of your track is alternative/experimental.
Fortunately, the music industry is vast, and you can create your own playlists!
When you have your own playlist with a decent following, you can direct more Spotify plays to your song by placing it at the top of these playlists!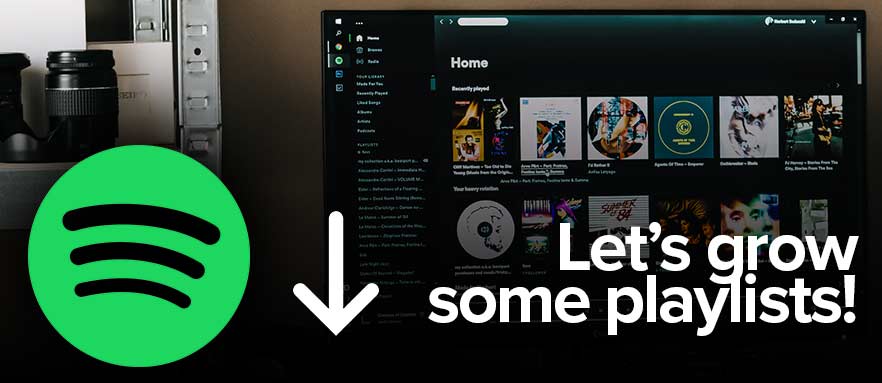 This allows your new music to get a boost in streaming.
Furthermore…
If you have your own independent playlists, you can promote your friends' music for free.
When you become a curator, you will be able to swap on playlists.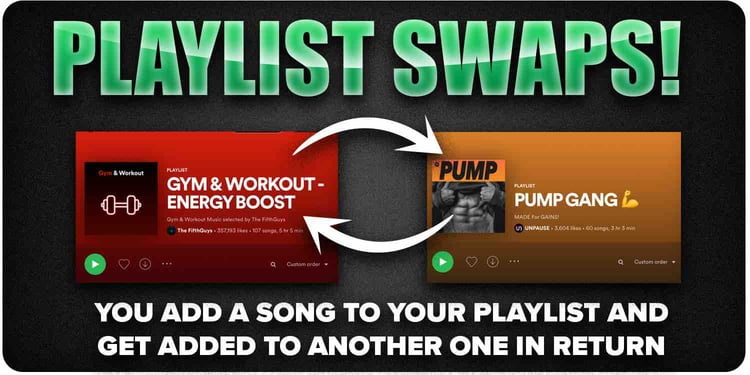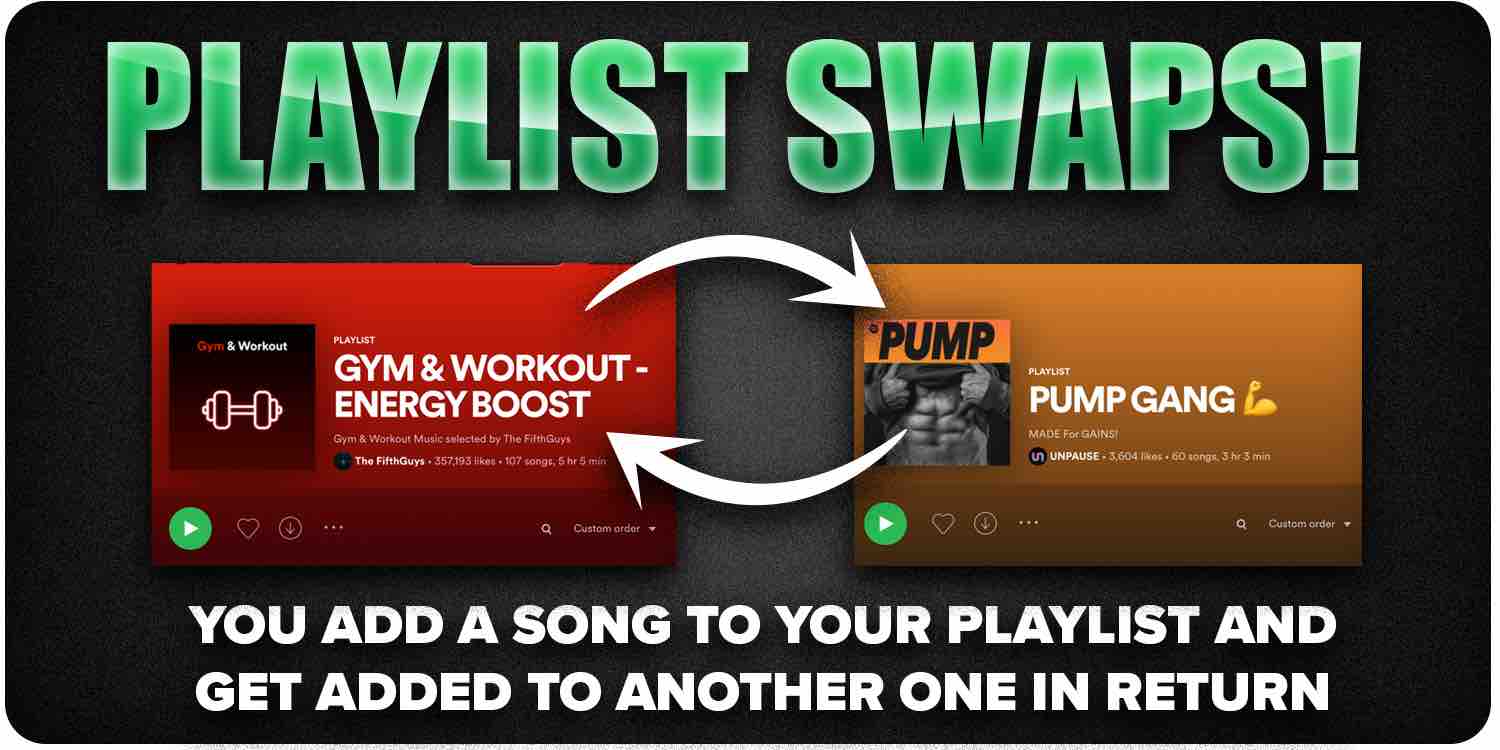 This is where you add other artists to your playlists in exchange for them adding your song to theirs.
Playlist swapping Add a bump to your Spotify for Artists account – you'll notice a difference in your music as more people listen to it.
7. Increase Your Spotify Plays Via Social Media Flatform
You can increase your plays if you have a Facebook page and an Instagram profile!
Finding an independent playlist to listen to is not the only way!
Other direct marketing strategies include utilizing social media to gain traction.
You can promote your track ANYWHERE on social media as long as you have Spotify links to it.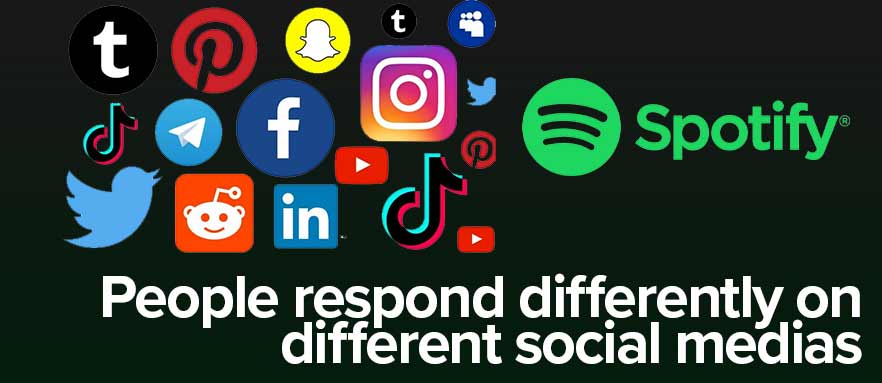 There are more people on social media than using the Spotify app.
You'll be able to get more streams and improve your music business if you can run ads and get on prominent playlists.
Remember to acquire a Spotify code so that you can promote it on social media.
Ideally, to create a buzz, promote your music on Instagram stories and Facebook stories on a daily basis.
Do this BEFORE the release date, and then heavily promote it once your song is available for streaming!
This will give you a small boost in Spotify streams.
Aside from social media, you should also check out music blogs.
8. Try Spotify Ad Studio out
One of the coolest features of Spotify is the ability to advertise your own music via Spotify ad studio.
The Spotify team created the ad studio platform!
You can run audio ads for artists through Spotify here.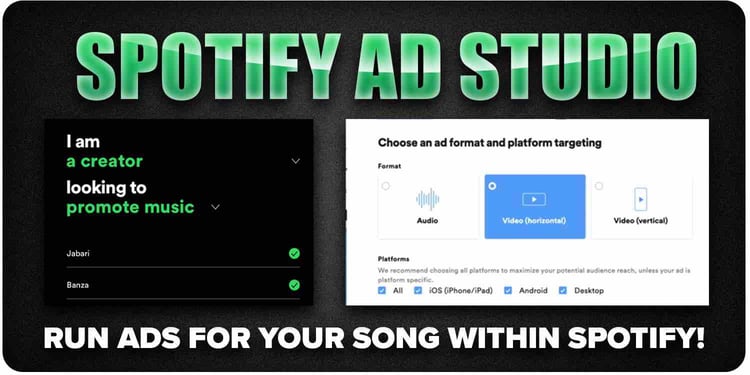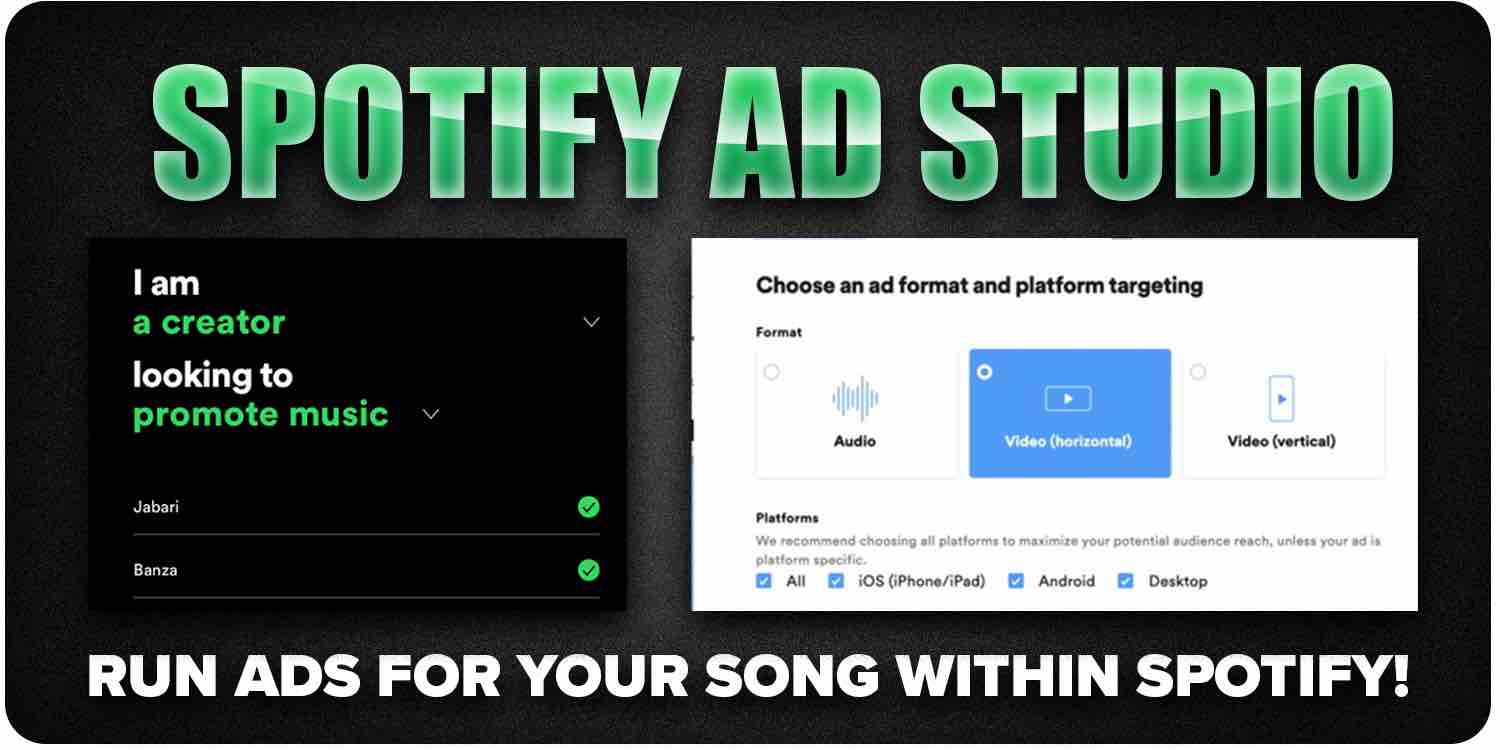 You will be able to not only generate Spotify codes, but also create a budget to help you get more Spotify plays!
If you've used Facebook or Instagram ads before, Spotify ad studio will be a piece of cake for you to learn.
Spotify add studio is recommended because it is built into the platform!
To grow your streams, you don't need to use five different services…
Simply enter Spotify ad studio and you're ready to go.
TAP HERE to get started with Spotify ad studio!
9. The Music Industry Runs Off Streams
CD sales are no longer important.
Major labels want more streams in order to monetize them.
Just keep in mind that streaming services are primarily designed to assist record labels.
The following is the case for all streaming services:
Spotify
Apple Music
Amazon music
Etc.
(Can you imagine Kanye West having access to Apple Music Livestreams for his album while you can't even get one?)
Since CD and cassette sales are no longer important, streaming platforms and record labels have invested everything into making the Spotify app as popular as possible!
You should be relieved that the case… This is extremely beneficial to you! 😉
This means that the Spotify app will gather all of the fans in one place.
To reach new fans, you no longer need to hand out flyers or mixtapes from your car trunk.
If you can release great music, you'll be able to attract these fans as well!
Just keep in mind that when trying to get more Spotify streams, you should consider asking for more fans rather than more money.
In the future, you should develop better monetization strategies that do not rely on you chasing more Spotify streams.
Use Spotify Promotion Mostly for The Purpose of Discovery and Promotion
Spotify promotion is essential for all musicians.
Outside of Spotify, there is no other way to gain more fans and followers for your new release.
Millions of users are eager to discover the next favorite new release!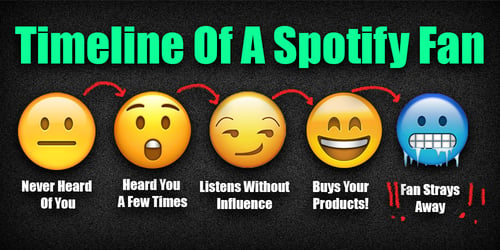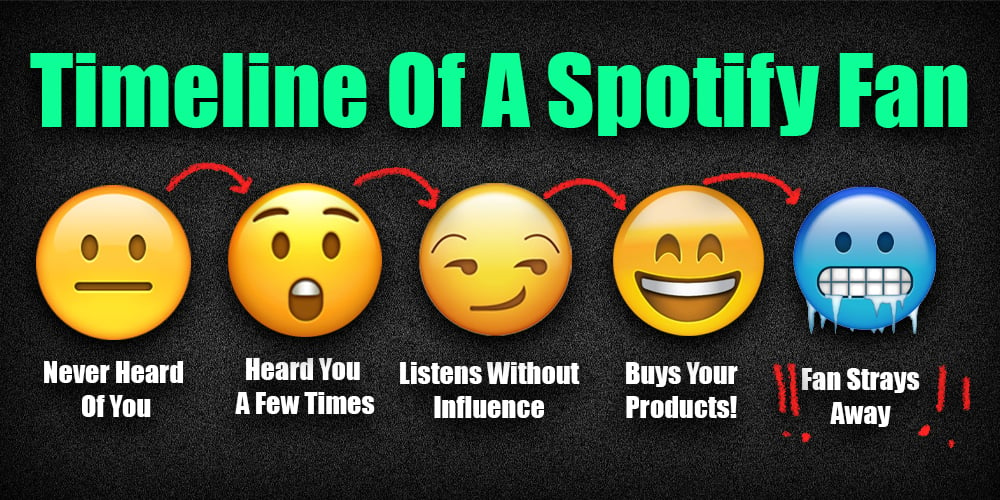 Run a Spotify promotion just to get new listeners to check out your songs and then transfer them to your other platforms:
Instagram
Facebook
Twitter
email
SMS
You'll be able to systematically get your music featured in front of brand new people by tapping into new fans through various Spotify playlists and promo methods!
You can find other ways to make money directly from your music, such as through more streams.
There has never been a better time in history to build a fan base than right now.
Play for artist has made it simple, so make full use of your artist account.
I hope you found this Spotify promotion guide useful!