If you manage social media profiles on Facebook, Instagram, or both, you'll certainly benefit from Facebook Business Suite's administration dashboard. For professional users, this free program has a number of useful features. It won't be able to meet all of your social media demands on a daily basis, but it will assist you much. Let's take a look at how Facebook Business Suite might benefit your company and when you might need to add other products.
What is the Facebook Business Suite?
Facebook Business Suite is a Facebook management product that was available in September 2020. On the day of the introduction, Facebook COO Sheryl Sandberg characterized it as "a new interface to help companies save time and keep up to date by managing their pages or accounts across [Facebook] applications."
Facebook Business Suite largely replaces Facebook Business Manager, however, you may continue to use Business Manager if you like for the time being (more on that below).

Facebook Business Suite versus Facebook Business Manager
As previously stated, Facebook Business Suite is meant to take the role of Facebook Business Manager. Indeed, the link that used to take you to Business Manager now defaults to Business Suite.
So, what's new? Facebook has created a more unified platform meant to handle all commercial operations for Facebook and Instagram in their new business interface.
Here are some of the most significant changes:
Home screen
The home screen now has a variety of new information. You'll receive notifications for your Facebook Page and Instagram account, as well as summaries of your most recent posts and advertising and some basic performance metrics.

Inbox
Direct messages from Facebook, Instagram, and Facebook Messenger, as well as comments from your Facebook Business Page and Instagram Business account, are now all on one page in the new consolidated Inbox.
You may set up automatic messages and install a Facebook chat plugin to your website from the Inbox.

Insights
The Insights page in Business Suite gives you a more consolidated view of your organic and paid posts on Facebook and Instagram, as well as audience data for both networks.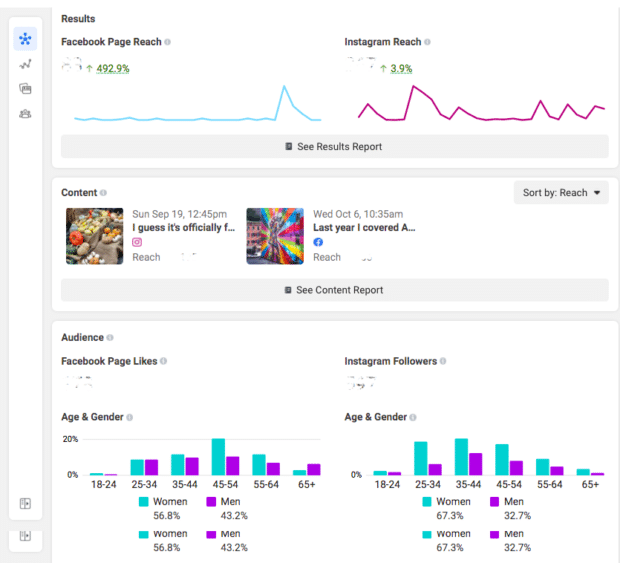 How to return to Facebook Business Suite's Business Manager
You still have the choice to use Facebook Business Manager instead of Facebook Business Suite, at least for the time being.
Follow these steps to return to Business Manage:
Open Facebook Business Suite and go to the bottom of the left sidebar to Give Feedback.
Select Switch to Business Manager.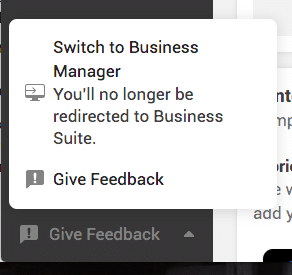 If you later change your mind and wish to use Facebook Business Suite, go to Business Manager and select the menu icon at the top of the left menu, then choose Business Suite.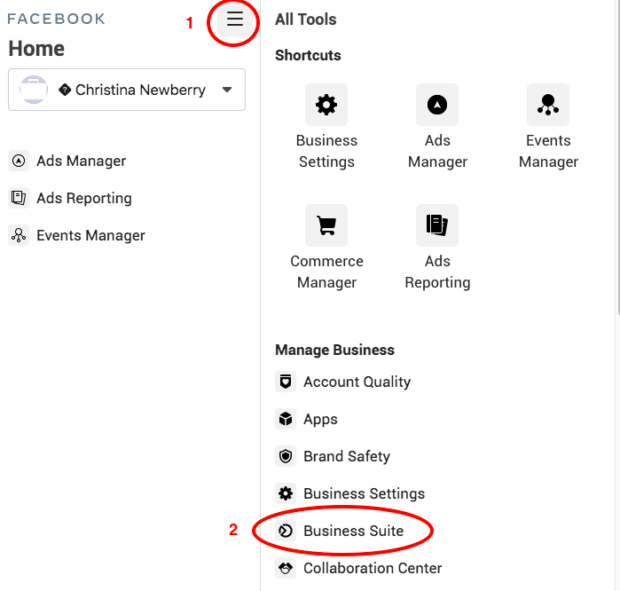 Facebook Creator Studio vs. Facebook Business Suite
While Facebook Business Suite is an all-in-one solution for managing your corporate Facebook and Instagram profiles, Creator Studio focuses on content creators. Creator Studio, for example, has monetization tools not seen in Facebook Business Suite.
We've included a full comparison table at the bottom of this piece, but here are the important differences to be aware of:
Post and schedule
You may create and schedule Instagram and Fb posts using both Business Suite and Creator Studio.
You may also use the Business Suite to create and schedule Fb and Instagram Stories. Only Fb Stories may be created and scheduled using Creator Studio.
Although there aren't as many Story editing tools in Business Suite as there are in the Instagram app itself, text, cropping, and a limited number of stickers are accessible.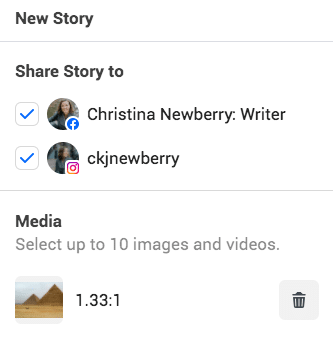 Source: Creating a Story in Facebook Business Suite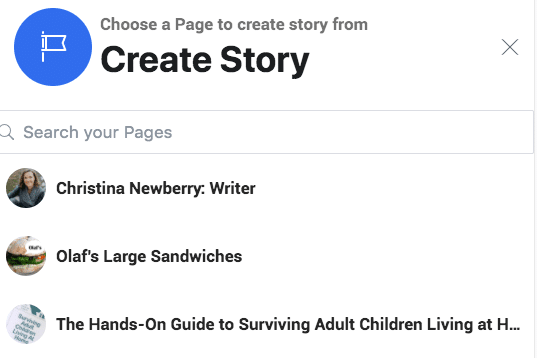 Insights
Insights into your Fb and Instagram profiles are available in both Business Suite and Creator Studio. Business Suite, on the other hand, allows you to compare Fb and Instagram on one screen, whereas Creator Studio splits them into two tabs.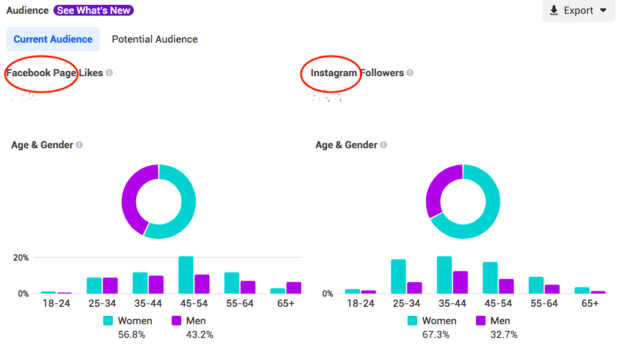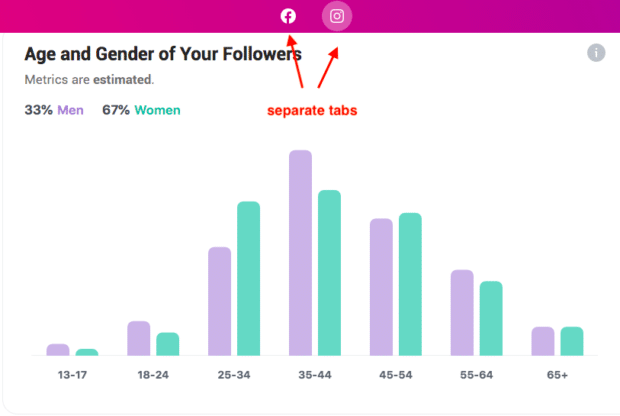 Business Suite also provides a lot more information, especially if you submit photographs rather than videos – Creator Studio's insights are just at the page and video level.
You'll discover analytics for advertising you're running on Fb and Instagram in Business Suite, but not in Creator Studio.
Monetization and shops
Creator Studio is the only place where you can monetize your work.
While Business Suite is the only place where you can manage your store.
Content resources
Creator Studio provides a royalty-free music collection as well as tournament planning resources for players.
While Business Suite does not provide content assets, it does highlight Stories from comparable businesses that you may wish to emulate, as well as publicly accessible content ideas to share as part of your content curation strategy.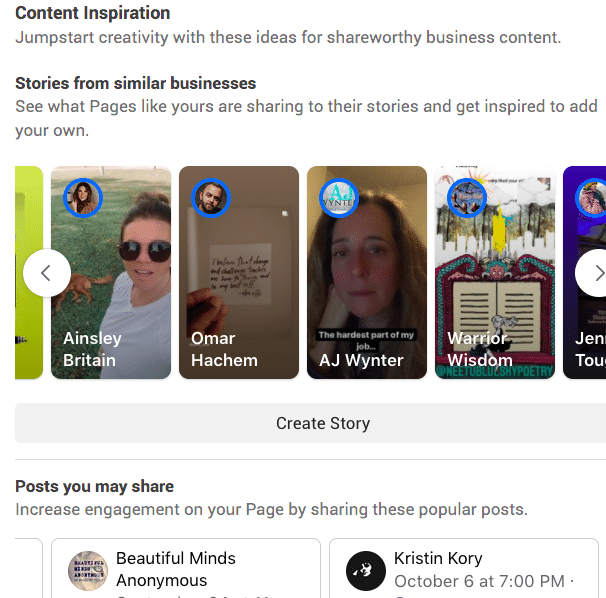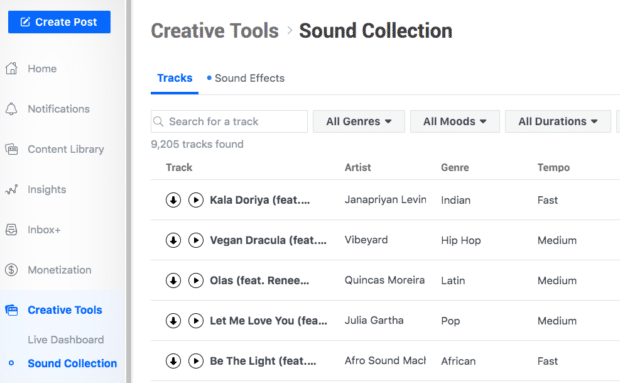 So keep in mind that Business Suite and Creator Studio have a lot in common. However, pay attention to the tool names. If you're working on a major business project, you'll probably want to utilize Business Suite. Creator Studio is perhaps the superior option if you're more interested in generating and selling content.
You can use both tools, so pick the one that best suits your needs on any given day.