Don't miss this post to explore more inspirational female Instagram influencers!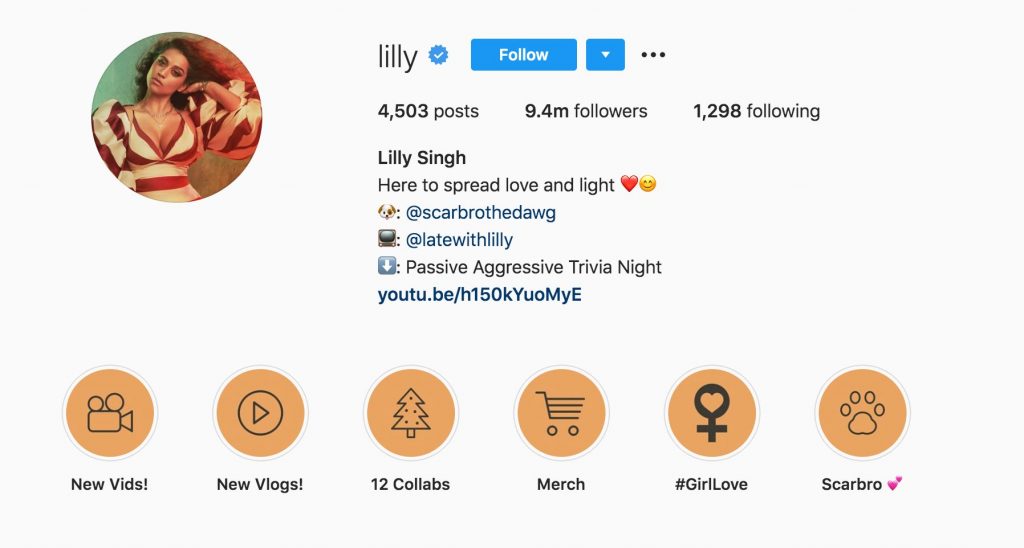 Hailing from Canada, Lilly Singh is a YouTube personality best known for her username 'IISuperwomanII'. Her channel is launched in October 2010, she rose to stardom with her skills as a vlogger, comedian, and actress.
Altogether, her YouTube channel has over 15.5 million subscribers, with her videos surpassing the 3 billion view mark. Reportedly, she was the third highest-paid YouTuber in 2016. And first on the 2017 Forbes Top Influencers list entertainment category.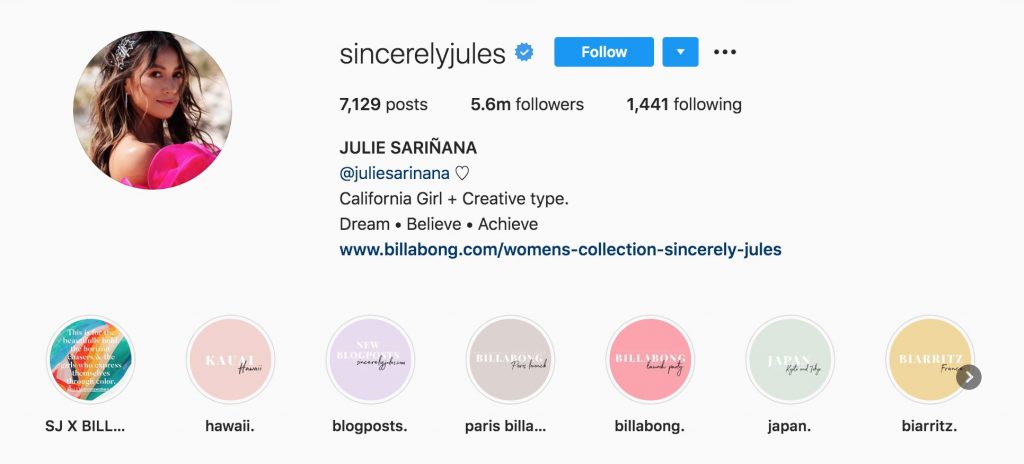 Latina influencer Julia Sarinana started her blog, titled Sincerely Jules, back in 2009. Her fashion tips and travels have been featured by countless magazines, including Glamour, Elle, and Teen Vogue.
Julia has toured in over 13 countries, exploring new places and meeting fans. She also sells hand-designed t-shirts on her site and has an accessories line at Target.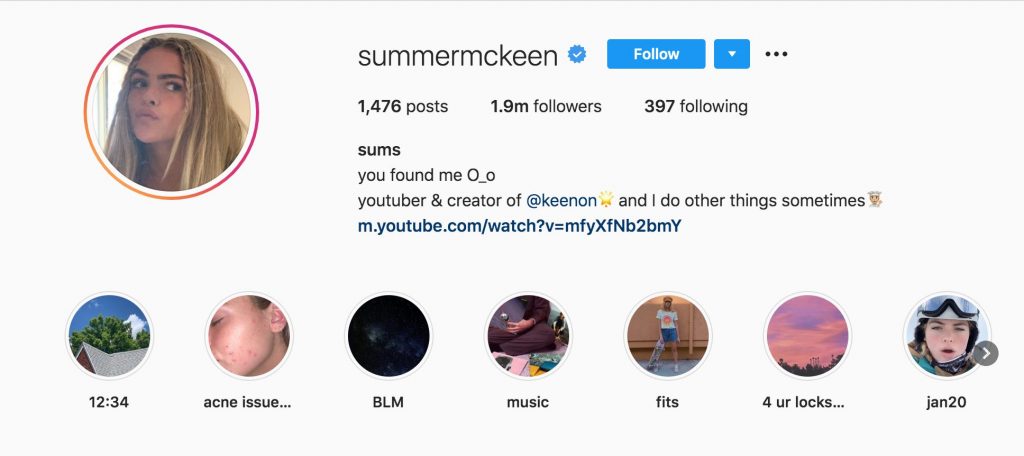 Makeup and fashion vlogger Summer McKeen began her rise to prominence when she posted her first YouTube video in April of 2010. She later became a partner with a YouTube collaboration channel called 'Style Haul,' and went on to appear in an online series called 'Afterschooled.'
On her main channel, she currently has 2.3 million subscribers tuning in to watch her fun, feminine vlogs.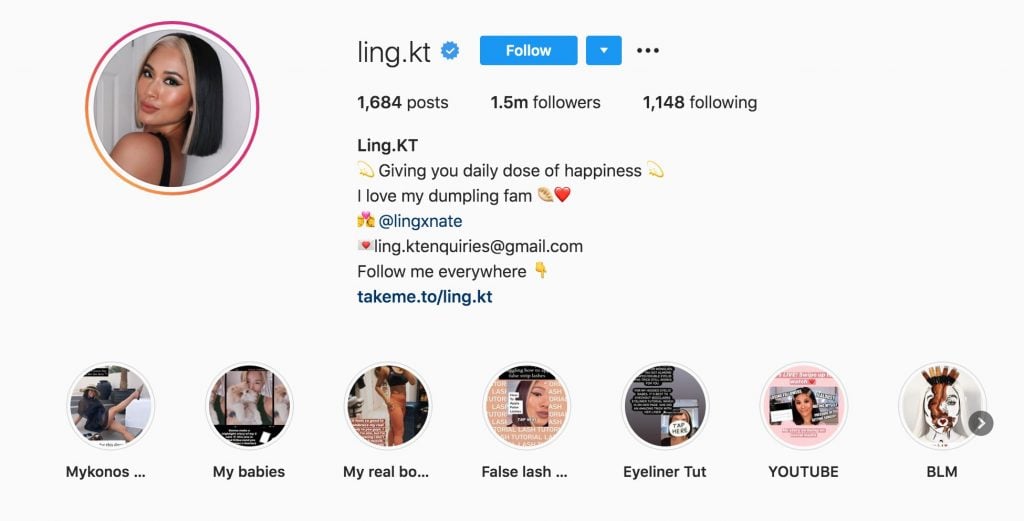 Ling.kt started as a humble makeup and fashion blogger, but her helpful tutorials jumpstarted her Instagram account. Fairly new to the social media scene, her YouTube channel only dates back to July of 2016. There, her product reviews and walkthroughs have earned her 282,000 YouTube subscribers.
At one point, she experienced a rapid leap in popularity, going viral after a few fellow Instagrammers gave her a shoutout. It's an interesting phenomenon demonstrating how online connections have a huge effect on the sway of new influencers.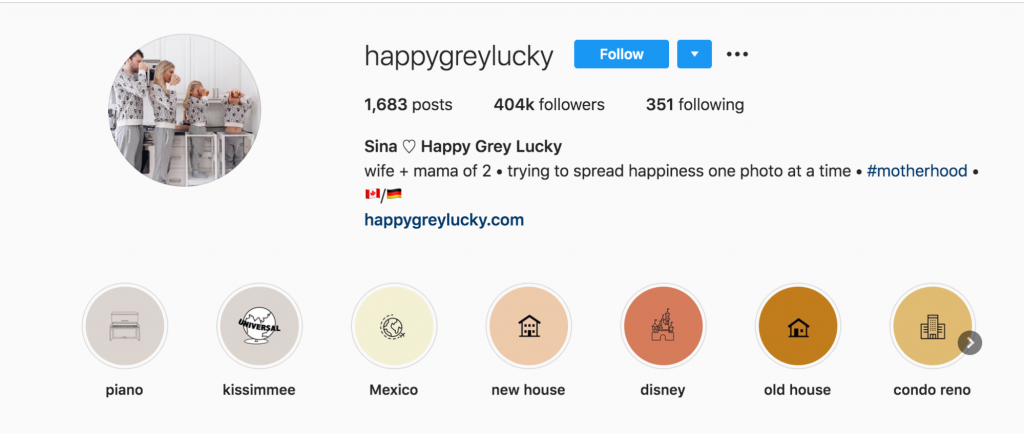 Sina, the mastermind behind Happy Grey Lucky, is a mom blogger from Toronto, Canada. Passionate about simplicity and minimalism, she shares her affinity for monochromatic, Scandinavian design on both Instagram and her own personal blog.
While she has a YouTube account, Instagram is where she shines. There, she posts sweet, family-focused tutorials, tips, and inspiration.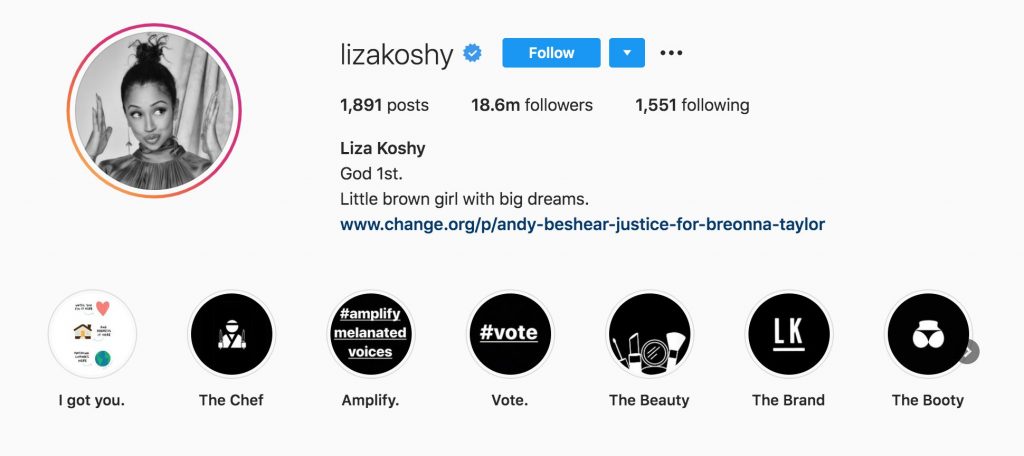 "Liza" (Shaila Koshy) started on Vine and quickly grew to the YouTube stardom as well. She has steadily established many subscribers on the site, accounting for 6 million in 2016 and another 6 million in 2017. The inspiration of her content is certainly her volatile, humorous comedy. She has currently got 16.7 million fans on YouTube. It's amazing that she's built a much more significant Instagram presence.
Elizabeth "Liza" Shaila Koshy started on Vine and quickly rose to YouTube stardom, too. She gained subscribers on the site rapidly, reeling in 6 million in 2016 and another 6 million in 2017. The draw of her content is decidedly her explosive, witty humor. Today, she has 16.7 million followers on YouTube and has built an even stronger Instagram presence.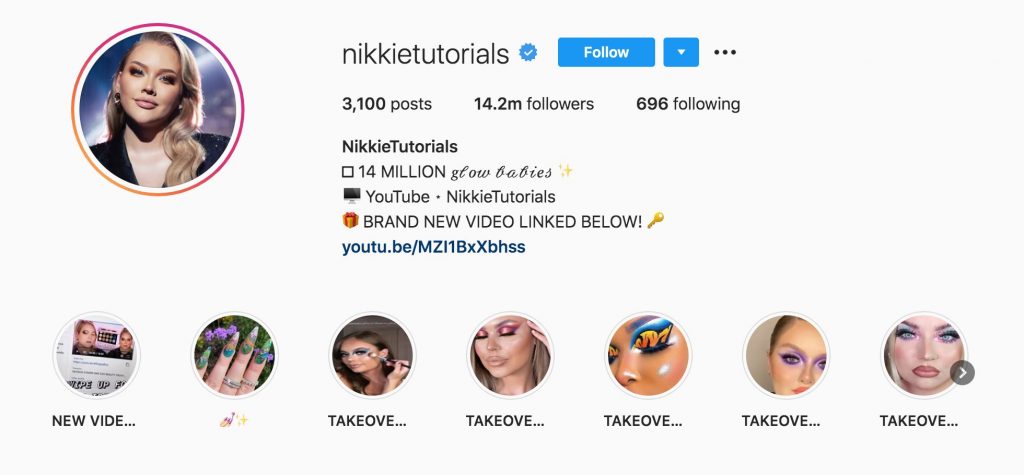 Nikkie De Jager is a makeup artist who shows her skills and strategies with her favorite YouTube blog and Instagram page. The pro-makeup guru has accrued 11.8 million subscribers to its site, plus another 1.5 million fans on Twitter.
A Netherland-native, Nikkie De Jager is one of the originals with a YouTube presence that is a decade old. After a couple of months of learning more about makeup and videography, Nikkie uploaded her first video, receiving only 8 views and 3 comments. She didn't let low viewership hold her back, she was hooked. She continued makeup classes and posting weekly tutorials encouraging fans to accentuate their natural, beautiful features.
Nikkie has been featured in magazines and ads for her artistic, individual spirit. Her rise to fame may have been a sudden happy accident, but her edge and bubbly personality make her unique, inspiring, and so fun to watch.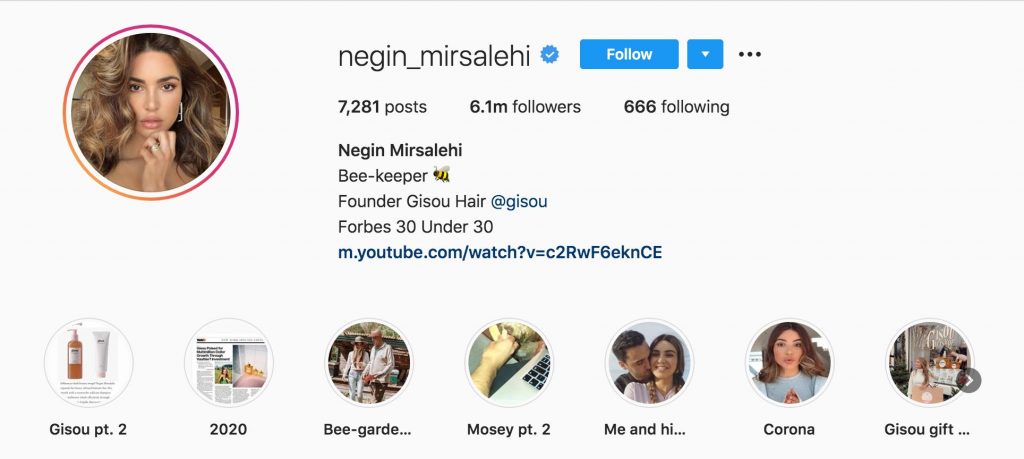 Dutch blogger Negin Mirsalehi initially attracted attention on Instagram, eventually developing her own blog style and YouTube channel of 304,000 subscribers.
Negin is also the creator of Gisou Hair and was illustrated in Esquire in the line 'People We Love Instagram.' She also won a spot on the Forbes 30 under 30 lists for her social networking popularity.
Final Words
Before the Instagram boom, there were no influencers in both mainstream and social media. It's almost as if no influencers even existed. At least not influential people we can easily reach if we needed to.
We are in a revolutionary time on social media. Influencer marketing on Instagram is growing in popularity faster than ever before. Picking the right influencer for your brand campaigns takes a lot of time, research, and planning. Even when you pick the right influencer, not all influencer marketing campaigns are successful. But you can still make them worth it.
Picking the best influencer for your marketing and advertising goals and needs is a must thanks to the rise of influencer marketing on Instagram. And these ladies we listed here are changing the influencer marketing industry one post at a time.
Ready to get to work? Check out how Instagram influencer marketing will change in 2021.