Looking for black Instagram fashion influencers to follow? In this post, we've listed 18 of the best Instagram influencers that you should follow. Some have huge accounts with tons of followers, while others have smaller audiences, however, show awesome dress sense and boundless creativity.
As you scroll through our list, you'll discover that there's more to each creative than fashion, and that's what makes them unique. While there are tons of trends to follow on Instagram, we hope you'll find all the inspiration you need to explore new styles, colors, and ideas for your wardrobe on our list below.
Black Instagram Fashion Influencers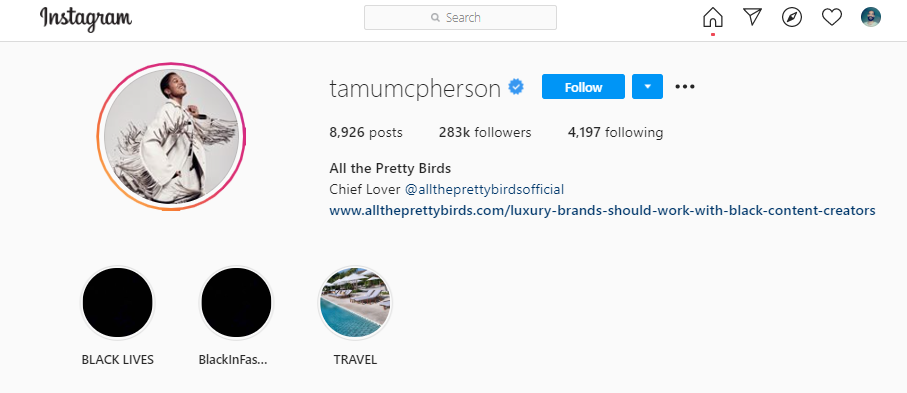 Tamu McPherson is an independent artist. Back in 2006, she started her career as a photographer. It evolved along with the digital world. As digital media developed, she founded Grazia., and later served as the creative director for an agency known as Creative Agency Outthere.
Hers has been an interesting rise. She also created All the Pretty Birds, a blog dedicated to highlighting digital creatives of color in Italy. McPherson hails from Jamaica, was raised in New York, and is now a local of Milan. Her style and creative eye make her an inspiration to follow. Her feed always includes a splash of color, elegance and you can tell she's brave enough to search, discover, and make new looks work. McPherson has over 270k followers on Instagram.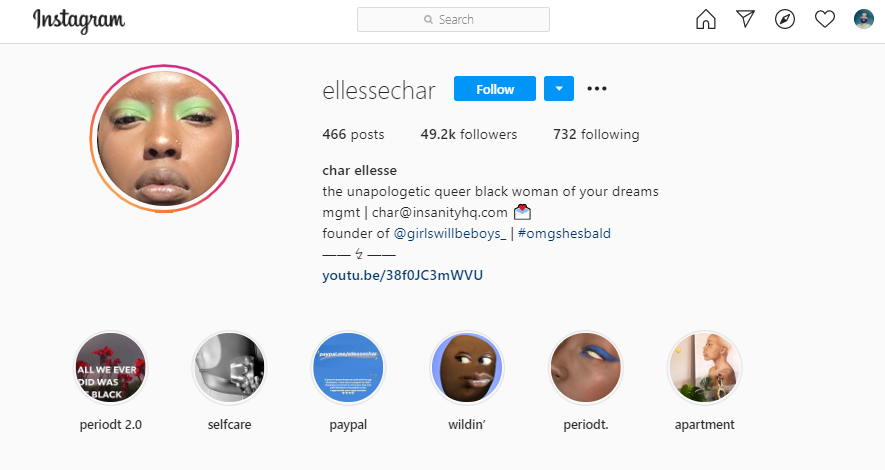 Char Ellesse is the founder of Girls Will Be Boys, a series of short films exploring conversations on gender-assigned roles, and the way they influence people at this time. Ellesse's style is bold and brave. Her feed packs thought-provoking imagery and sometimes highlights an educational factor, something she dedicates herself to sharing regularly. If you're looking for a feed full of variety, and an appreciation of art and style, follow her. You will not be disappointed. Ellesse has over 49k followers on Instagram.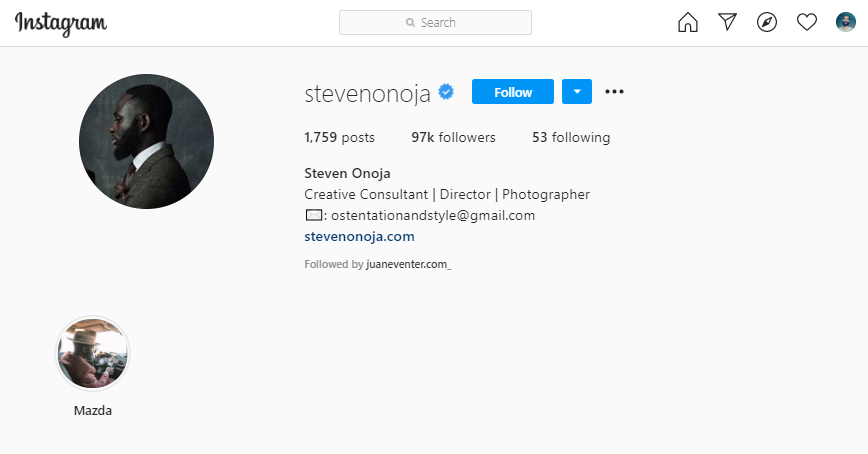 Steven Onoja was born in Nigeria in 1989. His love for art saw him take to painting and creating his skills as a painter in a local gallery. He later made the move to New York City, where he works as a visual storyteller and writer. He is attracted to and driven by the idea of effortless fashion, and much of his work is based on incorporating urban perspective.
Onoja works carefully with Nigerian musician Adekunle Gold. He consults on brand identity, helping the musician create and elevate artistic concepts. He also founded a brand known as Ostentation and Style and has an online store where you can buy hats, jewelry, pocket squares, and prints.
Onoja's artistic appeal is evident. In his short career, he has worked with the likes of Ralph Lauren, Fossil, Joseph Abboud, Gillette, Hugo Boss, Shea Moisture, Tissot, Amazon, and lots more. Join over 97k followers as they get a peek into Onoja's world, elegance, and style.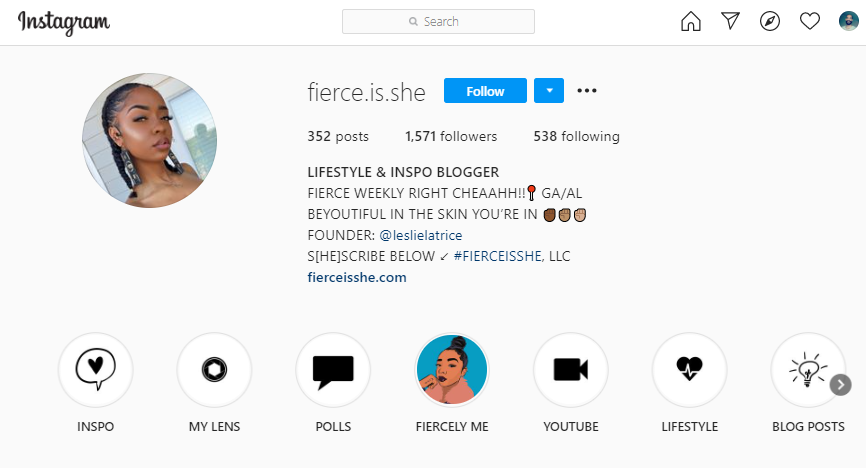 Leslie Latrice is a 24-year-old, first lieutenant in the U.S. Army. She launched Fierce is She in 2016. It's a blog dedicated to highlighting and celebrating women of color. She does this by creating short features where visitors share a number of the most defining moments of their lives.
She's also a YouTuber and makes use of her channel to share what's on her mind. From makeup tutorials to her life in the military and exploring Poland, it's full of fun and interesting topics. Latrice is also a 2015 the University of South Carolina graduate with a B.A in Public Health.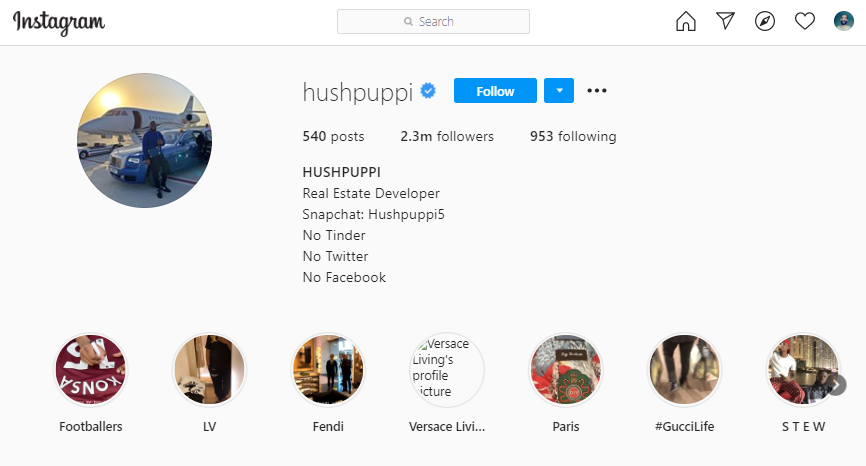 Ray Hushpuppi is an actual estate developer. While born in Nigeria, he's based in Malaysia. His feed mirrors that of a billionaire playboy who spares no expense in terms of fashion. You'll often get a taste of the high life, as Hushpuppi snaps pics from travels all over the world and his experiences.
Hushpuppi gravitates to high fashion brands. He can usually be spotted sporting labels Fendi, Gucci, Louis Vuitton, Versace, and Balenciaga. He has long eclipsed the 2.3 million follower mark on Instagram.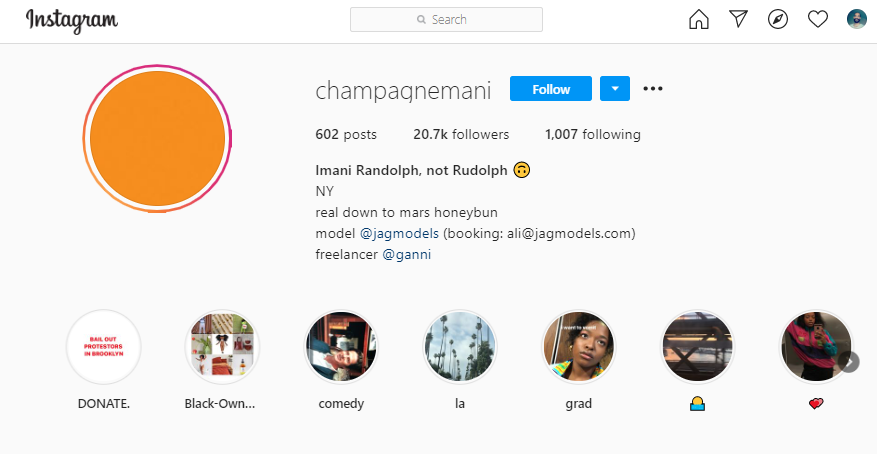 Imani Randolph is a model, stylist, and fashion freelancer. She's true to all things fashion and also you'll discover her trying out anything from a brand new bathing suit to a leather coat or just a pair of baggy jeans and a black t-shirt. She's one of the eyes behind Ganni, a Danish clothing outfit specializing in female clothing, accessories, and shoes. @champagnemani has a modest following of just over 20k Instagramers, however, makes our list a must-follow for her style and skill to pull together inspiring looks.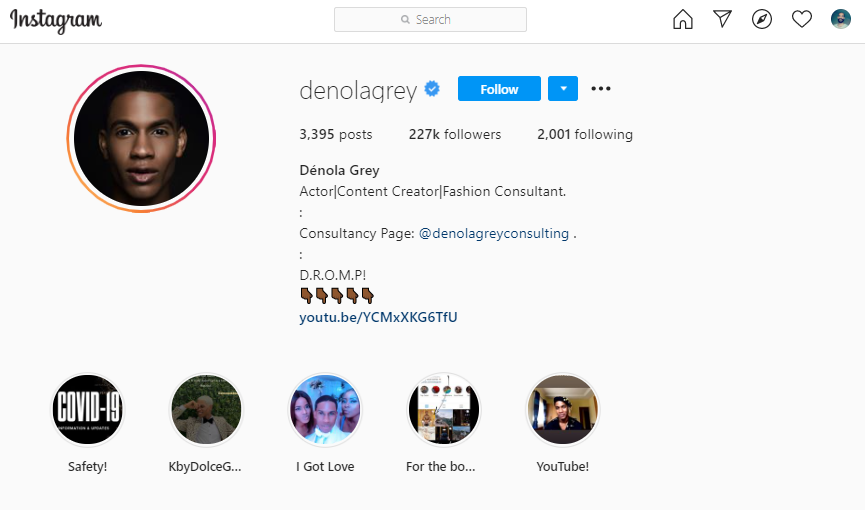 As a model, blogger, fashion enthusiast, and males stylist, Denola Adeetun has immersed himself in the fashion world. His Instagram page is full of professional photos of his life, and it's clearly one that showcases a blend of art, design, and sophistication. @denolagrey's style warrants that you'll often catch him in a button-up shirt more than a T.
Adeetun can also be no stranger to two-piece suits, and that's likely a glance that draws attention from people exploring fashion hashtags. Adeetun also runs a men's fashion, lifestyle consulting, and concierge service known as Denola Grey.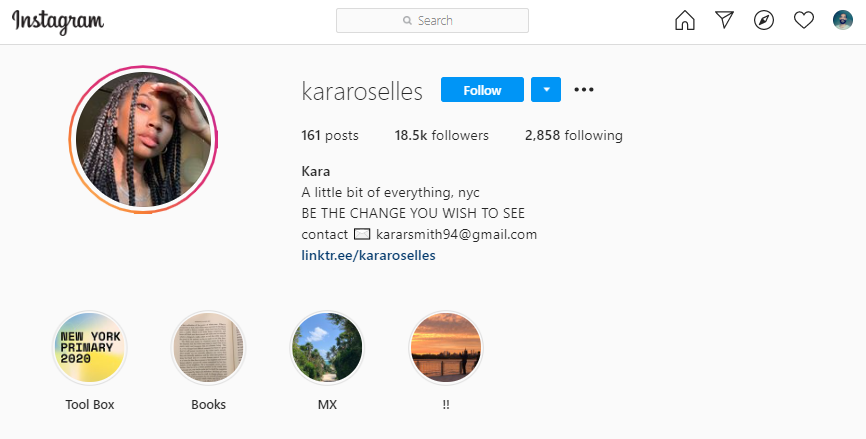 Kara Smith is an artist from New York. Her work gets inspiration from her African and Native American heritage. She produces fantastic art which is for sale on her site. Smith's style is a blend of frocks, cute outfits, and long, elegant dresses. She's also no stranger to a pair of sweatpants, a crop top, and sneakers when she wants to feel comfortable. Follow her for a look at an easy, but attractive fashion.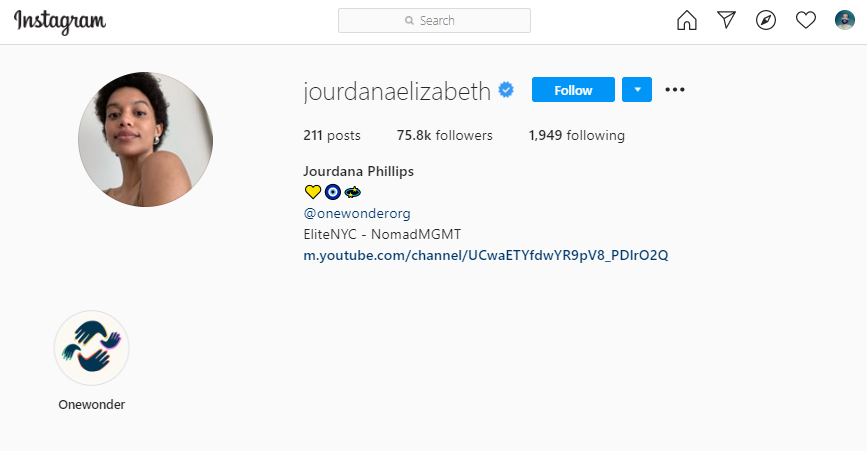 Jourdana Phillips grew up in the Bronx in New York. She's a model and has graced Victoria Secret's annual runway. Her fashion is minimalistic. While she looks good in almost any shade, one glance at her Instagram feed and you'll quickly notice that she loves earthy tones. She's also a supporter of many organizations dedicated to uplifting youngsters.
One of her latest initiatives is a collaboration with One Wonder, an organization founded to inspire youth to reach for their dreams. She's also helped bring awareness to a program known as Jumpstart Kids which supports the growth and development of kids. She has over 75k followers on Instagram.