Hashtags help make your social media content easier to find and can do wonders for increasing the reach and popularity of your content. Though Instagram Reels is pretty new, it still uses hashtags and as such, adding hashtags to your Instagram Reels is a necessary step to take if you want to improve your content on the platform. In this post, we will go through 65 Instagram Reels hashtags to help you go viral.
If you want to get more views, likes, comments, shares, and followers on Instagram Reels, these Instagram Reels hashtag ideas will get you there. Not convinced? Let's take a look at the benefits of using hashtags.
What Are the Benefits of Using Hashtags?
Hashtags are a great way to expand your reach and increase engagement on social media platforms like TikTok, Instagram, Twitter, and Facebook. Here are some of the key benefits you'll get from using hashtags in your social media marketing efforts.
Engagement
Hashtags are the easiest way to get your content in front of the people looking for it. Adding hashtags on your posts lets you join in the conversation that's going on for a certain topic and the people searching for or following the hashtags you use will have the chance to see your content. When you increase your reach, engagement is likely to follow.
Brand Awareness/Brand Affinity
Hashtags can also be useful for increasing brand awareness and brand affinity. Many businesses use branded hashtags to promote their business. These can be very helpful in driving traffic to your content and increasing engagement—particularly if you use branded hashtags to create fun challenges.
Brand Values
You can use hashtags to communicate your brand's values and show support for social issues you're passionate about. This shows your followers that you're more than just a brand and younger audiences are especially happy to know that they're supporting businesses that support the issues they care about, too.
Target Audience
Hashtags can help your target audience find you on social media and help you get your content in front of the right people. Users can search and follow hashtags that they're interested in. When you use those hashtags, the users interested in those hashtags have a much better chance of finding your content.
What Is Instagram Reels?
Instagram Reels is a new feature offered by Instagram that's intended to be used as a TikTok alternative. Like TikTok, Instagram Reels is used to create short-form video content set to music or other sounds. Instagram Reels can be shared to creators' Stories, the Reels tab on their profile, and, if their profile is public, on the Explore Feed. Creators can add hashtags to their Instagram Reels to increase the likelihood that the right viewers will find their way to the right content.
This new Instagram feature is perfect for Instagram influencers who already have a following on the platform and don't want to have to build their following again on TikTok. Plus, with TikTok's banning in India and its uncertain future in the United States, it's possible that TikTok might not be an option for creators in those countries anyway.
How to Create an Instagram Reel
Creating and sharing Instagram Reels is easy. Here's how to do it:
1. Record and Edit Your Video
In the Instagram app, open the camera and choose the Reels option.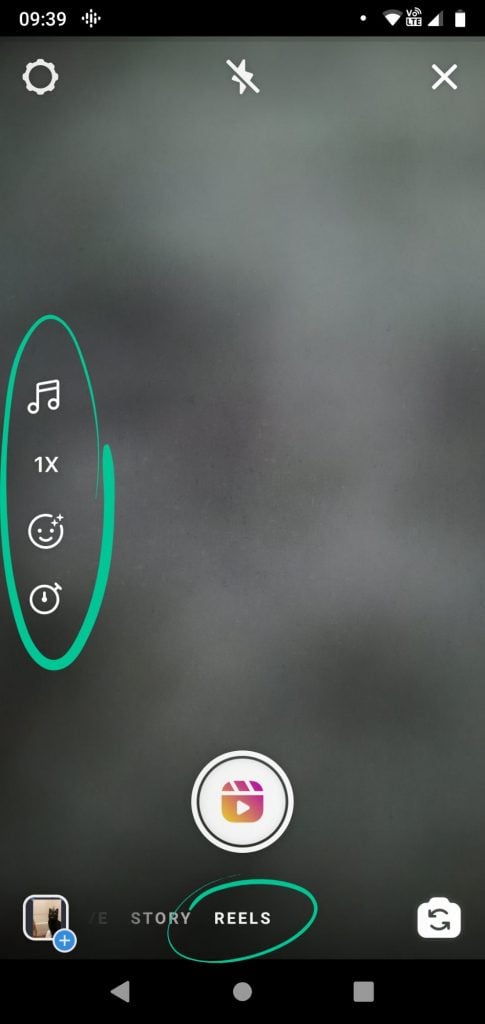 From there, you can choose your background sound or music before recording your video. You can record your own sound with your video or use a sound from the Instagram library. If you use original audio, other users will be able to add that sound to their own videos using the Use Audio option.
Now it's time to record your video and add effects. You can even speed up or slow down your video for added effect. Instagram Reels also has a timer so you can record your reels hands-free if you want.
Before moving on, think about the caption and hashtags you want to include with your video. It's important to use hashtags on your reels to make them easier to find. Add hashtags that are relevant to your video, and include a mix of trending hashtags and niche hashtags that match your reel's content. If you're not sure what hashtags to include, keep reading! We'll be sharing a list of Instagram Reels hashtag ideas that are sure to get your content seen.
2. Share
Once you've created your Instagram Reels video, you're ready to share it with the world. Instagram Reels has several sharing options: creators can share reels on Instagram's Explore Feed, the Account Feed, on Instagram Stories, and via Direct Message. You can even add reels to your Instagram profile as Highlights that stay available on your profile. You also have the option to tag friends in your Instagram Reels, too.
For the best visibility, you should set your account to "public" and post your Instagram Reels on your Account Feed. Instagram wants this newest feature to be a success so reels published on Instagram are getting a boost in organic reach. And, the Instagram Explore Feed shows reels at the top of the feed.
We recommend using a combination of effects, music, and hashtags in your reels to get the maximum reach from your videos. Instagram users can search for new reels using hashtags, songs, or effects, so as many ways you can get your video viewed, the better!
3. Watch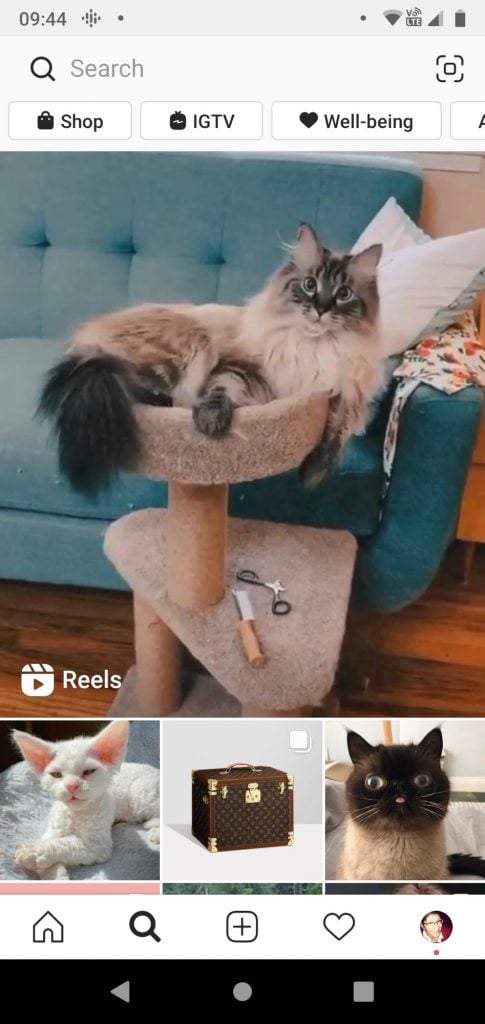 After your video has been uploaded, it will be available for you and your followers to view. If your Instagram account is public, your Instagram Reels will be shared on the Explore Feed where it is available for viewing by all Instagram users. Your video will be accessible from searches for the effect, sounds, hashtags, and more used to categorize it.