According to AdEspresso, there are nearly 1 billion active users on Instagram as of January 2020 and nearly 500 million active users day by day. The stats demonstrate the popularity of this photo-sharing platform, right?
Instagram is marvelous, we have to assume that. However, sometimes we wish Instagram allows us to schedule posts like Facebook, deeply analyze our own Instagram stats like Google Analytics or more. We used to want that either but not anymore. We found intelligent "partners" to give us a hand to manage our accounts wisely.
Ok, we won't waste your time anymore. Let's cover them all to get a profound effect on your Instagram!
Instagram tools for scheduling
Buffer Publish
Buffer Publish offers a simple and effective approach in terms of social media scheduling tools. You could easily schedule to Instagram and other platforms such as Facebook, Twitter,… as well.
All you need to do is connect your social networks, prepare enjoyable content and determine when you want to publish – then starting uploading them.
Buffer Publish also shows some basic analytics, link shortening, and a few other basic features on most plans to help you get an overview of each post.
Pricing:
Buffer Publish gives an offer for a lifetime free account which supports 3 accounts, 10 scheduled posts and 1 user. Advance plans start at $15 per month which increases the account quantity and scheduled posts.
Instagram specific functions such as a hashtag manager, publishing of stories, shop grid and other features are unlocked at $65 per month.
Hootsuite
Hootsuite is another popular social media management tool that we guess you could try. It is a strong focus on Instagram scheduling.
You need to sign up before connecting your Instagram account. Then, you will be prompted to convert your acc to a business acc to set up direct publishing. Just click "new post" at the top to schedule your posts when everything is ready.
Hootsuite supports many other social networks so you could update it to other platforms as well.
What's more, Hootsuite also allows you to set up social media streams so you can monitor messages, replies, etc. from platforms like Twitter. In the case of Instagram, you can add streams for hashtags, your posts and scheduled posts.
Pricing:
HootSuite offers a limited free plan for 3 social profiles and 30 scheduled messages which could be enough for some users. Paid plans start at $29 per month which provides 10 social profiles and unlimited scheduling.
Instagram tools for analyzing
Honestly, we could totally find basic statistics through Instagram Insight – a free function – when your profile is switched to a business profile.
You will know your audience demographics, when they are online, what they are clicking on (your profile, your website,…), and of course what they like/comments. Instagram Insight also gives you information about how users saw your post.
However, if you need more detailed data, a longer-range view, or to export it for reports, it's time to take a look at other third-party apps.
Keyhole
Keyhole positions itself as a "conversation tracker," meaning that this tool specializes in tracking hashtags and keywords.
It's useful for tracking promotions, branded hashtags, and Instagram contests in real-time.
Pricing:
Accessing any data going back for more than a week requires upgrading to an Enterprise account. The plans start at $49 per month. It's up to what plan do you want to dive in.
Iconosquare
On the downside, Iconosquare will only support your Facebook and Instagram accounts, so if you're looking for a tool that can handle all your social media platforms, it might not be worth the spend.
The tool will let you know where you are excelling based on that to give you tips on how to improve your campaigns. It assesses your most recent 30 days of posts, as well as your profile overall. You also get all the standard metrics such as engagement rates, followers stats. Stories data,.. by Inconosquare pro dashboard.
Pricing:
To dive into Pro/Advance plans, you could start at $29 per month after getting into 14-day free trial.
Instagram tools for special fonts
These tools will help you bring a good and special look for your Instagram profile and your posts too. Most of them are free so we don't really need to care about the prices.
Fonts for Instagram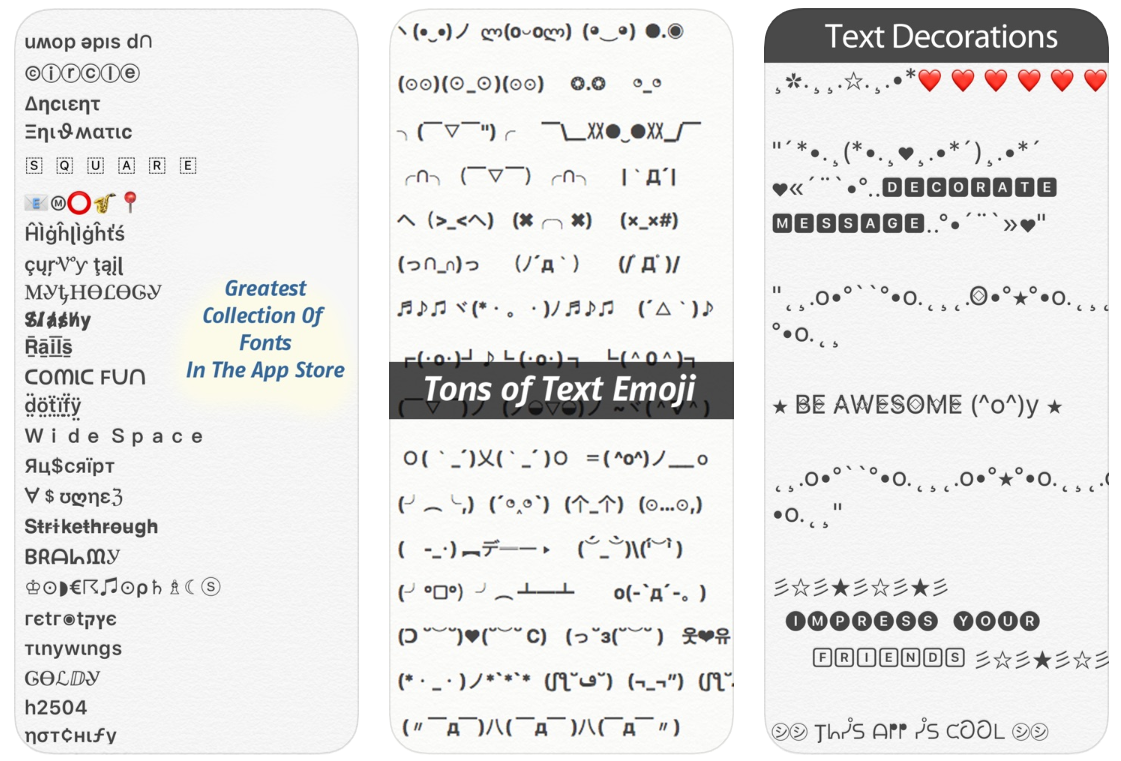 Fonts for Instagram is a mobile app that is available for both Android and iOS platforms that will help you make Instagram bios and captions with lots of different fonts. You can also add text decorations and emojis using this tool. It is an all-in-one tool to create engaging Instagram bios, captions, and comments.
Cool Symbol

Cool Symbol is a web-based tool that you can use to generate fonts for Instagram bio, captions, comments, etc. This tool has a large list of more than 100 font options to choose from. You can also use this to add symbols along with the text, to make it more interesting.
This app works similarly to any other web-based font generator where you type your text and it appears in different fonts that you can choose from. Then, you copy the text in your preferred font and then paste it on Instagram.