Continue reading to figure out what success strategies are for your Restaurant Instagram.
We live in a visual media world, and restaurant Instagram marketing is one of the best ways to grow and nurture your customer base. And it's completely free! Even if you consider yourself camera-shy, you can do it.
Wouldn't it be fantastic if the next mouth-watering restaurant photo that people see on Instagram came from your establishment?
Success Strategies
Restaurant Instagram marketing necessitates a steady stream of content, which can stretch even the savviest social-media user's imagination.
These ten suggestions will assist you in populating your Instagram account with content and followers.
1. Get their mouths watering
Instagram and restaurants are a match made in delicious, delicious heaven. Your product lends itself to stunning photographs that will pique everyone's appetite.
Here are some pointers to help you present your dishes at their best:
Choose natural light or softer overhead lighting.
Experiment with the rule of thirds. Consider a three-by-three grid over your image. Place points of interest at the grid's four inner intersection points to keep shots dynamic and balanced.
For a more polished product, experiment with editing and filtering options.
Add engagement and drama. Show a chef putting the finishing touches on a beautifully composed plate. Alternatively, include props in the shot that allude to history and interaction. Place a fork on the plate, or photograph carrot soup in front of a pile of carrots.
Avoid groupings with even numbers. The eye prefers asymmetrical balance and odd numbers.
Consider the best color schemes for various shots. What is the best backdrop for each dish?
Add texture and variety. Use objects with different surfaces to break up your images.
2. Please introduce yourself
Allow your followers to see what's going on behind the scenes. You could, for example, post content that focuses on a specific chef or shows your staff hard at work.
You want people to see your restaurant as more than just a menu. This is an excellent place to showcase your restaurant's personality.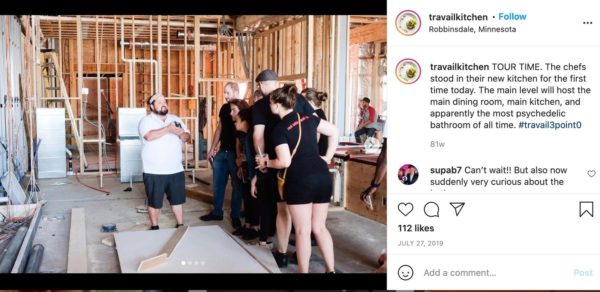 3. Bring them inside
People go out to eat for reasons other than food. They desire the experience.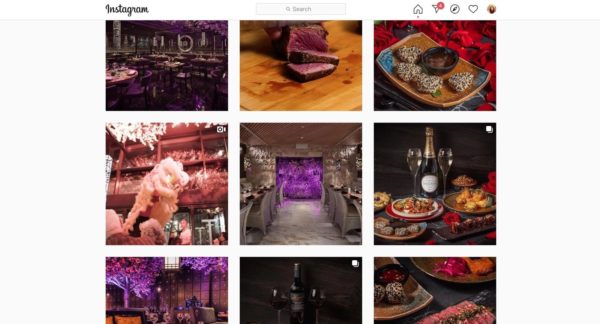 4. Display photos of satisfied customers
Allow people with happy stomachs to share their happiness — with their permission, of course.
You can also repost their wonderful images of your restaurant. Consider commenting on their post if the image isn't of high quality.
5. Highlight community partners and suppliers
You could be working on a project with another company or attending an event. Remind followers that you are an active member of their neighborhood.
If you run a farm-to-table restaurant, your suppliers are an important part of your story. However, any restaurant can post about a unique ingredient or cultural contribution. Not every community is small.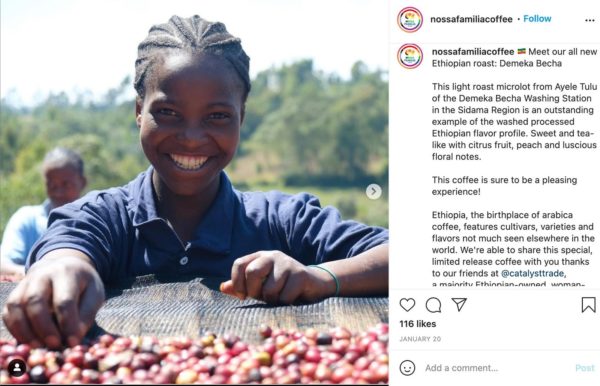 6. Publicize special events, menus, and promotions
Instagram is a great place to announce your holiday plans, show off new menus, and offer exciting deals to your customers.
Pro tip: This type of content is ideal for planning ahead of time. You know it's coming, and it usually coincides with a particularly busy period for your company.
7. Take part in your own videos
On Instagram, video has the highest engagement rate of any content type. This also applies to other social media platforms.
Short video clips can help you add movement to your posts. Show off your cooking skills — or even just the food sizzling on the grill. Pan across your day's desserts.
Do you want to add more content? Make use of the relatively new IGTV, which allows you to post videos up to fifteen minutes long. You could try:
Give your customers a tour of your business.
Interview the chef or other key personnel.
Teach a quick cooking lesson or even a simple recipe.
Compile video clips of customers or employees. Also, you could inquire about their favorite dish or feature of the restaurant.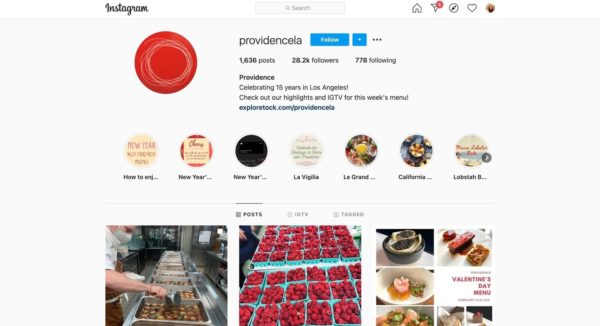 8. Engage your customers and followers
Make a point of responding to their comments and keeping track of when they tag or mention you in their own posts.
With clever posts, you can also encourage interaction. Inquire about people's favorite dishes or what they miss from an old menu. Alternatively, run potential specials by them and ask them to vote on which one they want to try the most.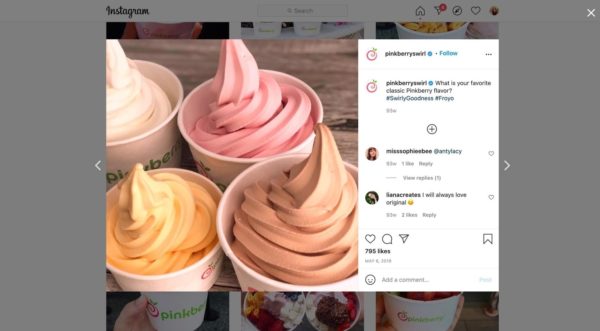 9. Hold a contest
Reward loyal customers while also giving new customers a reason to visit your restaurant.
Comment Picker, a tool that helps you pick random winners for Instagram raffles and giveaways, makes it simple to set up a contest. For example, you can provide:
Merchandise
Gift cards
A look behind the scenes
A holiday item, such as Thanksgiving pie or Christmas dinner
A month of free dessert
Alternatively, try something more involved than a raffle. Request that people tag you in a post that includes a photo of their favorite dish, and then award the best photo.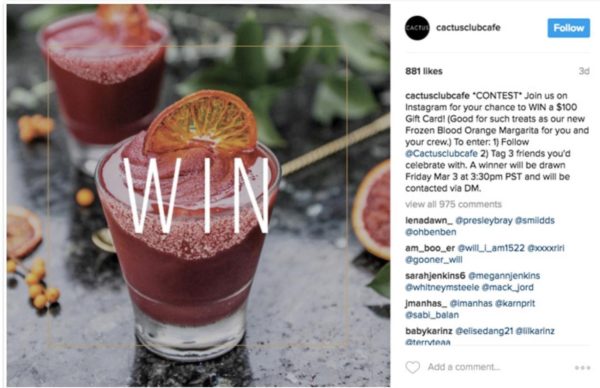 10. Experiment with your creativity
Create clever copy or hashtags to add a touch of whimsy to your feed. Then, take some unusual photographs. Set formal dishes on the grass, incorporate holiday themes, or take before-and-after photos of the ingredients/final dish.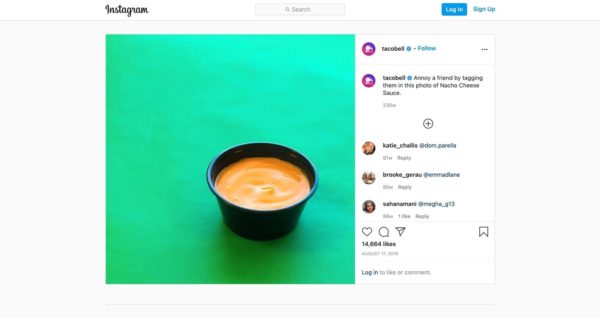 Prepare to go!
There's no need to scratch your head as you struggle to set up your account or create new content with these strategies. It's simple to get started and enjoyable to keep going.
So show off your passion for food and let your imagination run wild! With restaurant Instagram marketing, you're in a great position to take advantage of everything the platform has to offer.