Keep reading to know more about the perfect time to post YouTube videos this new year.
Misfit Hustler's Technique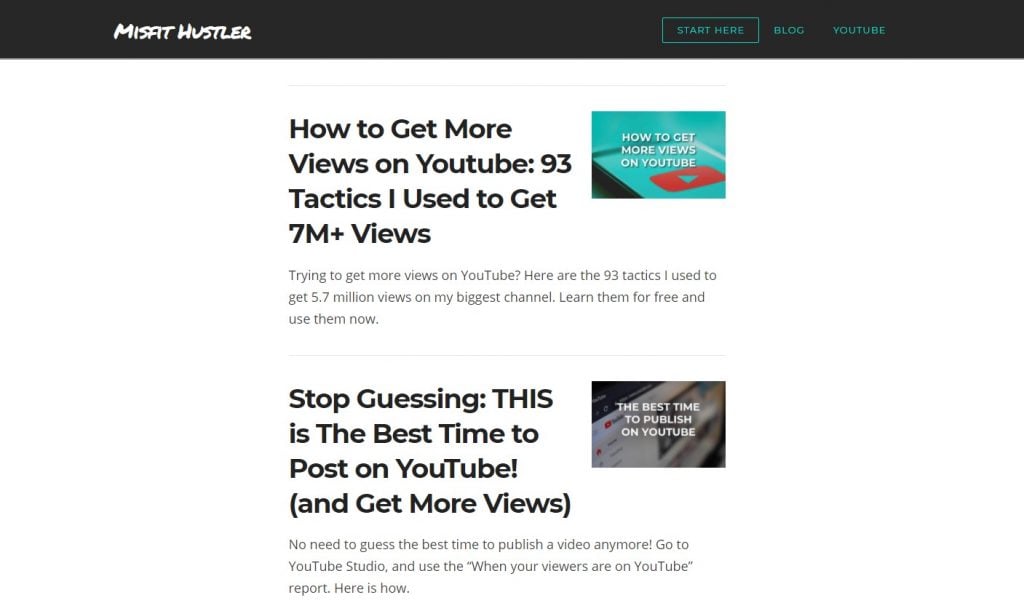 Misfit Hustler observes that publishing YouTube videos at the perfect time can get you as many as 2 to 5 times more views. It is important that you publish your videos intelligently, rather than at any old random time.
They recommend that you use your channel's analytics to determine the perfect time for you. Ideally, you should publish YouTube videos on the day most of your viewers are there, 2 hours before your channel's prime time.
So how can you know your channel's prime time? Start by going to YouTube Studio>Analytics>Audience. Look for the time that your viewers are on the YouTube report. Your most common day is the one with the darkest purple bars. Take note of when those bars start and publish your videos two hours before that time.
Note that this report shows when your audiences are on YouTube – not when they are necessarily watching your videos.
In case you just post one video per week, select the day with the darkest purple bars. If you have more than one such day, select the one with the most slightly lighter purple bars.
Misfit Hustler does recommend that there may be merit in posting the day before you have essentially the most viewers. The reason for this is that videos typically get their most views in their first two days. In particular, if your channel's second-busiest day is the day before its busiest day, try publishing videos on that day instead. That way you make the most of having new content on the two most active days for your channel.
Magisto's Ideas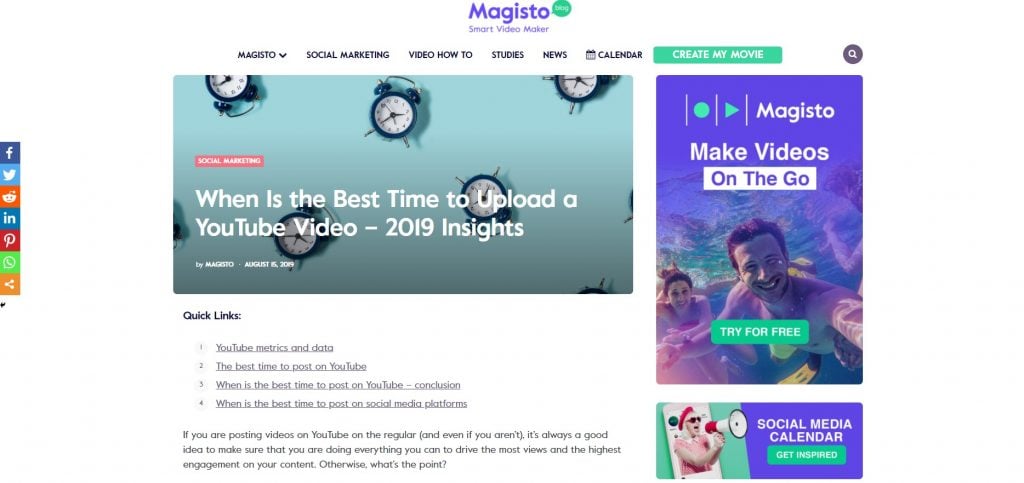 Magisto considers it important to take a look at the demographics of your audience. "The kind of movies, your area of interest, and when you publish are all essential variables to consider when you're planning to release a video. If you've spent that much effort creating a video, filming it, and editing it, it's better if that piece of content reaches more people, right?"
For a beginning, it's essential to know which country you are targeting. Sure, most YouTube users come from the United States, but many live elsewhere, particularly in Brazil, the UK, China, and India.
Overall, there is an equal proportion of men and women on YouTube, although it will be different from specific channels. YouTube users are much more diverse than they used to be.
Additionally, YouTube is the second largest search engine, beaten only by a massive brother, Google.
As a couple of other sites have observed, YouTube's indexing algorithm isn't instant. If you'd like a video to be searchable at a selected time, you should upload that video a couple of hours earlier. YouTube needs a bit of time to figure out what your video is about.
Magisto observes that although YouTube is more watched than TV by the younger segment of the population, the watching habits are roughly the same. People tend to watch YouTube mostly in the evening and on the weekend, mostly on Sunday.
Therefore, you should be posting your videos a couple of hours before these peak hours in order that your video can become searchable and can perform better.
Not like lots of the different sources referred to right here, Magisto recommends you publish your videos in the late afternoon or early evening. However, they make an exception for Sunday. On Sundays, videos posted early (for example, 9 am) usually result best.
Social Video Plaza's Best Times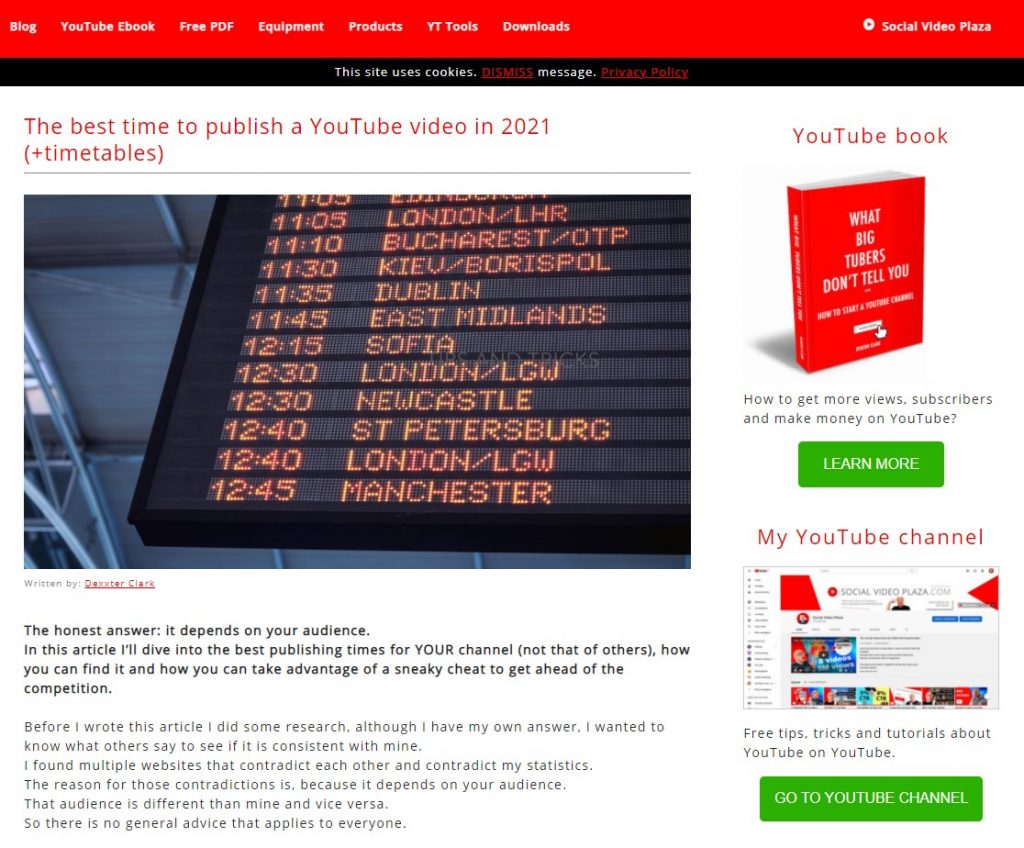 Social Video Plaza strongly believes that your perfect posting time depends on your audience. Just because some time is right for one channel doesn't mean that it is going to be best for your channel. As author Dexxter Clark writes, "I found multiple websites that contradict each other and contradict my statistics. The reason for those contradictions is because it depends on your audience. That audience is different than mine and vice versa. So there is no general advice that applies to everyone."
Dexxter finds that posting at night is very unwise because the algorithm has nobody to test your videos with. "You want to post videos at a moment that has some traction but is not too busy yet. This way, you'll be able to take advantage of the peak hours."
Ideally, you should publish in the morning to provide your video plenty of time to build traction, however, this very much depends on the time zone of your primary audience.
Dexxter advises going to your analytics to find out when people actually view your videos (as described by Misfit Hustler above). If you are new to YouTube, see what works perfectly for your audience.
However, he does observe that most people post on the hour, meaning that your video might get lost in mass notifications. Therefore, he recommends you publish at 15 minutes past the hour, e.g., 6:15 rather than 6:00.