Looking for trendy hashtags for music artists to use on your song on Instagram, TikTok, or other social media platforms?
An effective hashtag strategy begins with choosing music-related hashtags that are relevant to your niche. With these Instagram hashtags for musicians, you may find potential fans and followers and enhance engagement.
We've divided this guide into easy-to-use parts based on the type of artist you are or what instrument you may play. Now, click to get directly to your trendy hashtags for music artists.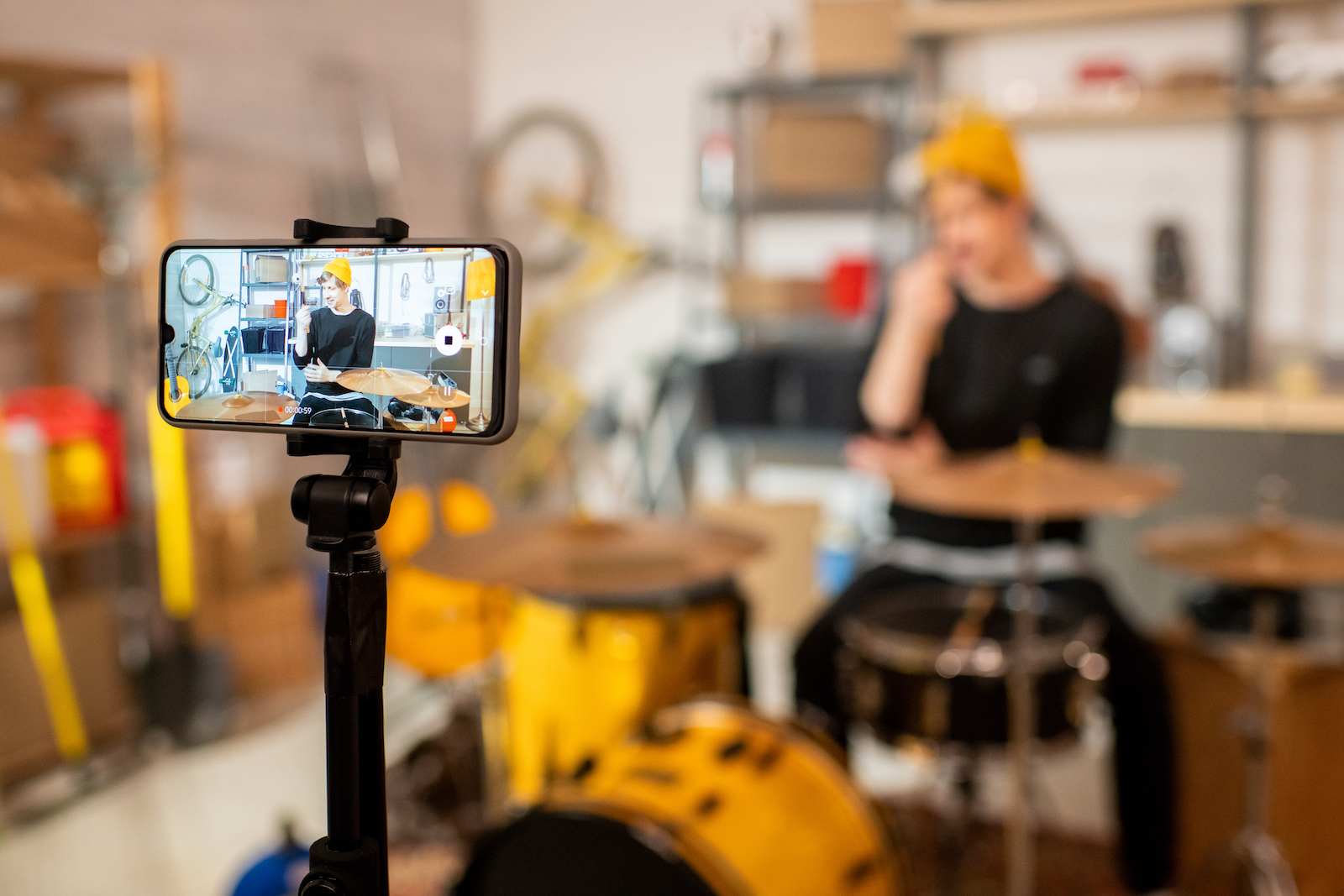 How to Use Trending Hashtags For Your Music?
Using social media platforms such as Instagram and TikTok efficiently is one of the most popular music marketing tactics for gaining new music followers.
It goes without saying that you should strive to create good social media content ideas for your music anyway, but hashtags can help your material stand out.
You're probably aware that utilizing the appropriate hashtags for music artists or a specific hashtag on your posts can bring you new fans and followers, as well as help your posts to reach a larger audience.
Musicians are always attempting to improve their Spotify streams or get more listeners, but much of this starts with building a committed following outside of those streaming services. Hashtags for music artists on social media platforms such as Instagram may be used to boost the visibility of your posts, the number of visitors to your account, the audience for your music, and the number of listeners.
Here are a few tips to help you make your music hashtag strategy a success.
Ensure that your profile is visually appealing
The goal is to attract people who have never heard of you before. When people visit your profile, your aesthetic should appeal to them, your bio should be intriguing and they should be enticed to follow you on social media.
Don't overuse hashtags in your content
Just because Instagram permits a maximum of 30 hashtags doesn't mean you have to use them all. Experiment with 10-15 at first to prevent being seen as spam.
For further insight, create a business profile.
We need data to track success. Having a business profile on Instagram or TikTok helps you to understand how crucial your hashtags are for post visibility. Moreover, it enables you to change out ones that aren't working for different hashtags.
Use a combination of popular and small hashtags
Experiment with hashtags that have a large number of posts as well as hashtags that have a small number of posts. Even less than 1000. This gives you an opportunity to rank for both. The more popular music hashtags are sometimes more difficult to rank for.
Music Hashtags for Music Artists on Social Media
We've compiled a list of the greatest music hashtags for every musician's niche, genre, and style. You've come to the correct place if you're seeking music-related hashtags for your social media posts.
To make things easier for you, we've divided these musician hashtags into distinct categories.
General Music Hashtags and Musician Instagram Hashtags
These are music hashtags in general. The ones below are more generic hashtags for promoting music or for musicians to use and can be used in any music genre.
#music #songs #artist #musician #musicians #musicismylife #musicianlife #musiclove #musicartist #upcomingartist #unsigned #livemusic #nowplaying #musicvideo #song #newmusic #musiclife #musiclover #musicindustry #musicmaker
Pop Music Hashtags
Begin with these top hashtags for aspiring pop musicians, then narrow your search to more particular genres and performers.
#popmusic #pop #musicpop #partymusic #poppopular #popsongs #popsinger #popmusician #popmusicstar #popmusicvideo #popmusicians #popmusiclife #popmusicgroup #popmusicartist #popmusicsong
Country Music Hashtags
Country music is one of the most popular music genres on Instagram and other social media platforms. Incorporate these country music hashtags into your posts.
#countrymusic #country #countrysinger #nashville #countrygirl #countryboy #cowboy #americana #outlawcountry #classiccountry #tennessee #blues #texas #countryartist #countrymusicsinger #realcountrymusic #countrylife #johnnycash #americanamusic #countryradio #bluegrass #countrysong #countryconcert #countrymusician #instacountrymusic #countrysong #countryrock #altcountry #countrymusiclover #countrymusicrocks #countrymusicnation #countrymusicians
EDM Hashtags and Electronic Music
Electronic dance music (EDM) has been a major impact on music, and there are several electronic music hashtags to use. These hashtags will help you to share your new music with fans, and other musicians, and discover new electronic music.
#edm #edmnation #electrohouse, #electronicmusic #edmphotos #rave #dj #dancemusic #deephouse #edmmusic #edmlifestyle #techno #edmfamily #house #edmlife #edmlovers #edmvibes #edmworld #edmlove #edmproducer #edmdance #edmaddict #edmculture #edmsavedmylife #edmdj #edmdrops #edmforlife #edmproducers #edmtrap #electronicdancemusic #electromusic #trapmusic #futurehouse #bassmusic #trancemusic #technominimal #nightbass #techhouse #electronicbeats #edmdrops