Description
Buy Automatic Instagram Likes/Views
Our Automatic" Instagram Likes/Views service is a hands-off social media marketing method. With this service, we'll automatically send likes/views to any new photo you post. Whenever you post a new pictures, we show it to our in-network users in real time. If they've opted in to our Like/View Program, they'll give your post a like/view.
With our Automatic Instagram Likes/Views service, you can customize the number of likes/views on each photo and the number of photos you want to get likes/views. Everything is completely, 100%, automated and hands off!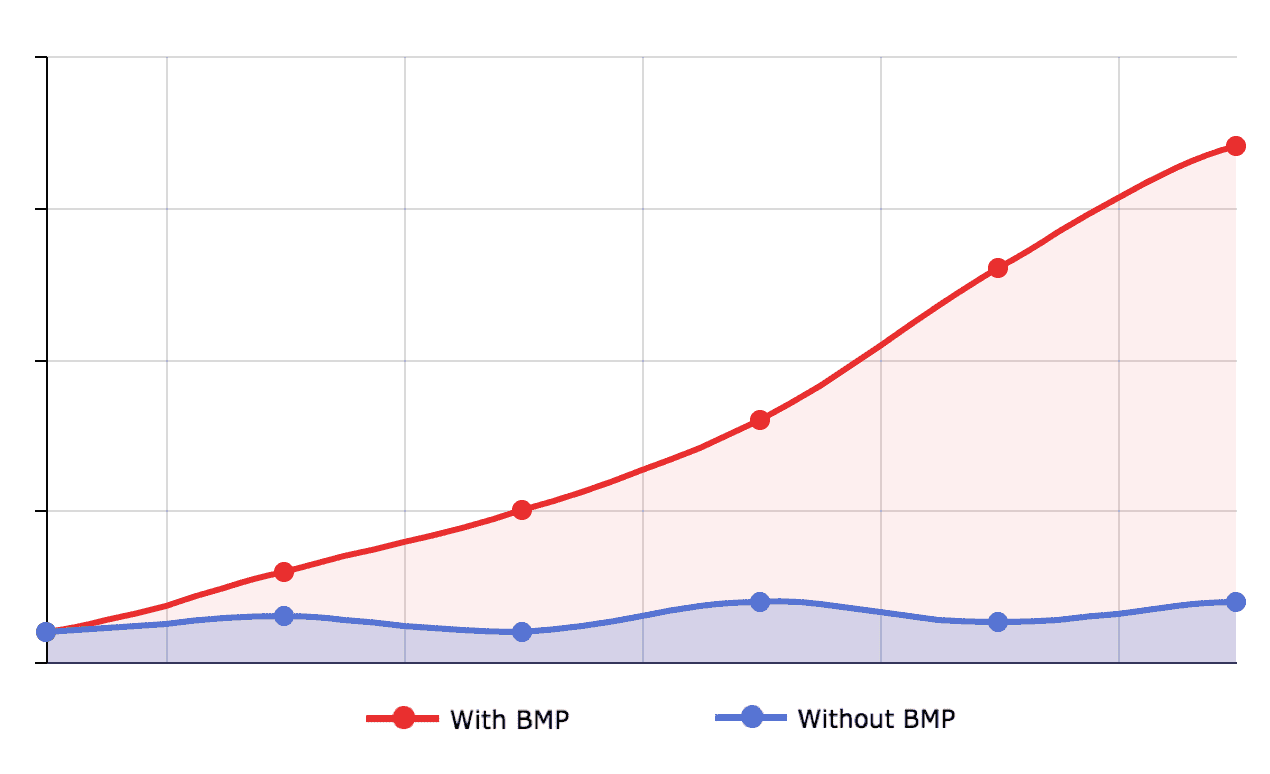 Should I Buy Automatic Instagram Likes/Views?
Every small and big business owner can increase their product sales if they buy Automatic Instagram Likes/Views. When you launch your Instagram account, it's rather difficult to get it popular. Buying Automatic Instagram Likes/Views is a good way to kick-start your business successfully.
In addition, buying auto likes/views is not just about the numbers or buying popularity – it's about the after effect. You can easily create your brand awareness and get strong social proof so that you could reach more people. More followers and likes/views can increase your credibility among your competitors. So, what are you waiting for?
Why Do 100,000+ Customers Buy Automatic Instagram Likes/Views From Us?
High Quality Followers
The likes/views you'll receive from us are as real and active as you can imagine. Full profiles, post often, and have followers their own.
Fast Delivery
Once your image is uploaded, we detect it usually within a few minutes. Our likes/views will be delivered to your post gradually and naturally.

100% Free-Risk
We use only the safest and the most secure methods to deliver likes/views to your Instagram account. Your account will never get suspended.
Retention Guarantee
We offer a 90 days Retention Guarantee on all packages of Instagram Likes/Views to make sure you will feel 100% satisfied with our services.
MAKE PAYMENT
Just choose your cart, place an order then check out easily through Paypal
IDENTIFY
Receive an order confirmation email. We will identify your information and start to delivery
GO VIRAL
Your account will be promoted through our media partners. New users will follow & interact with your contents
GUARANTEE
With 90-days retention guarantee, we will check & assure the result to make sure you will feel 100% satisfied
Build My Plays Compared
See how we are compare to our competitors and why we're better
   No Password Required
   Easy to Order
   Real and Active Likes/Views
   Safe Marketing Methods
   90 Days Retention Guarantee
   Fast and Customizable Delivery
   24/7 Customer Support
   No Password Required
   Easy to Order
   Bot and Inactive Likes/Views
   Your Account will be Suspended
   No Guarantee – Followers Disappear
   Unreliable Delivery
   Bad Customer Support
BUILD MY PLAYS Compared
See how we are compare to our competitors and why we're better
Real and Active Likes/Views
90 Days Retention Guarantee
Fast and Customizable Delivery
Frequently Asked Questions
Why should I buy Automatic Instagram Likes/Views?
Instagram has become a lot more than just a social community with a large user base of over 1 billion monthly users. It's no doubt that this platform is one of the hottest channels for everyone. Are you a normal person who wants to share your life through pictures? Are you running a brand and using Instagram to promote your products? Or are you working as an Instagram influencer? No matter who you are or what your purpose is, Instagram is still the first choice for you. We all know it is hard for you to build an account from zero and stand out of the crowd on this platform and this is when buying Instagram service from Build my plays comes to help you.
The more likes or views you have for a post, the more opportunities for you to catch people's eyes, and increase more natural growth. That leads to getting your account on Instagram Explore Page and improve brand awareness. It also helps you to be famous and earn more revenue from this platform. It's even more important if you just begin your small online business and promote products on Instagram.
Imagine, if you see a post with 10 likes and another with 1000 likes, which post will meet your trust? Clearly, we will be interested in the more one. So, don't let your competitors go fast than you. Let's buy an amount of Automatic Instagram Likes and Views to make your start easier and save your time right now.
Are the Automatic Instagram Likes/Views from real, active people?
You may wonder if buying Automatic Instagram Likes and Views can get you engagement from real and active users or not. Our answer is YES!
At Build My Plays, quality is always our first priority. It's no doubt that all Instagram engagement you receive from us are high-quality. No matter how many likes or views that you order from us, we make sure to send you all the active ones.
Who give high-quality engagement?
High-quality engagement are from active users who are active on social media. It means they have their own activities online. They will engage with your account for an extended period as long as your content is interesting enough.
How can Build my plays do that?
We own a wide community including people all around the world. Your account will be promoted through these media partners and it will be shown among the users in our community. If they love your content, they will interact with you This is why you receive likes, and views from active people. What are you waiting for? Join us at Build My Plays and start boosting your Instagram accounts by buying high-quality Automatic Instagram Likes and Views.
Will my Likes and Views be permanent?
We always have a retention guarantee to protect your benefits. We offer 90-day Retention Guarantee for Automatic Instagram Likes, and Views services which indicates the period of time the paid services will be monitored and refilled. Under our good caring, your likes and views will add to reach the target and be permanent.
We only bring high-quality likes, and views so you won't lose them. However, they are real and active who have their own activities if your content is attractive enough, they will stay long-lasting with you. In contrast, they might stop engaging with your upcoming posts.
We will try our best to encourage users to maintain engaging with you for as long as possible. However, to make results perfect as it would be, don't forget to create good content and template for your account.
Could I be banned from Instagram?
No, there is no risk. Keeping your account safe is our priority. We just use promotion techniques that are Instagram approved to boost your account. Also, we frequently updated our services to fit Instagram policy as it changes. Hence, you will never be banned from Instagram. With thousands of accounts under our belts, and no one has got banned, you can totally believe in us.
Some reasons why your account is banned from Instagram you could consider to avoid here:
– You follow/unfollow/like/comment too fast
– Users click "report" button on your account
– Your account contains sexual, inappropriate content
– You are selling illegal products/services
– You believe in cheap providers
If you don't break Instagram terms of services, your safety and privacy will be respected when using our Buy Automatic Instagram Likes, and Views services!
How long does it take to deliver the order?
We understand that your time is valuable and Build My Plays always proud of our quick delivery. Everything that you need to do is to come to our website, choose the package that you want, and complete the ordering process in just a few minutes. Then, we help you to start boosting your Instagram posts.
Almost of orders are processed within 12 hours after your payment confirmation and you will start to see the results. With small packages, they are completed within 2-3 days. And it takes a bit much time to complete bigger ones. You could contact our customer support to know exactly deliver time of your desired packages. Besides, with Automatic Services, you can choose your favorite package, then likes and views will be added every time you upload a new Instagram post.
We also have guarantee time that we will take care your order carefully. If there is anything wrong with your order, we will recheck and fulfill automatically. Last but not least, don't forget to create great content on your account, then you will get more engagement than you think. Believe us!
Will others know I bought Likes and Views?
NO, people will NOT know that you bought Automatic Instagram Likes, and Views if you use Build My Plays service.
We all understand that Instagram engagement is an important measure of your Instagram's popularity. We always try our best to give you the high-quality service without using automatic systems.
Additionally, all of your personal information will be protected by our Privacy Policy.
Besides, we offer "Delivery Spreading" option if you want us to separate your big package into several smaller amounts and delivery them. That will help grow your posts naturally. No one wonder why your Instagram posts gains likes and views too fast.
Don't worry! Let us help you with your Instagram account now!