Ever wondered why you see the message "This Story Is Unavailable" on Instagram? It can be frustrating when you encounter this error, preventing you from accessing a story you're eager to view. In this guide, we'll explore the common reasons behind this issue and provide simple steps to help you resolve it.
Whether it's due to a deleted story, a blocked or private account, expired content, or technical glitches, we've got you covered with practical solutions to get you back to enjoying Instagram stories hassle-free.
What Does "This Story Is Unavailable" Mean?
When you see "this story is unavailable" on Instagram, it means you can't view the story you wanted, which feels disappointing. It's even more annoying if it happens with many Instagram stories.
You might think the story expired after 24 hours, but that's not always why you get the "unavailable" message on Instagram.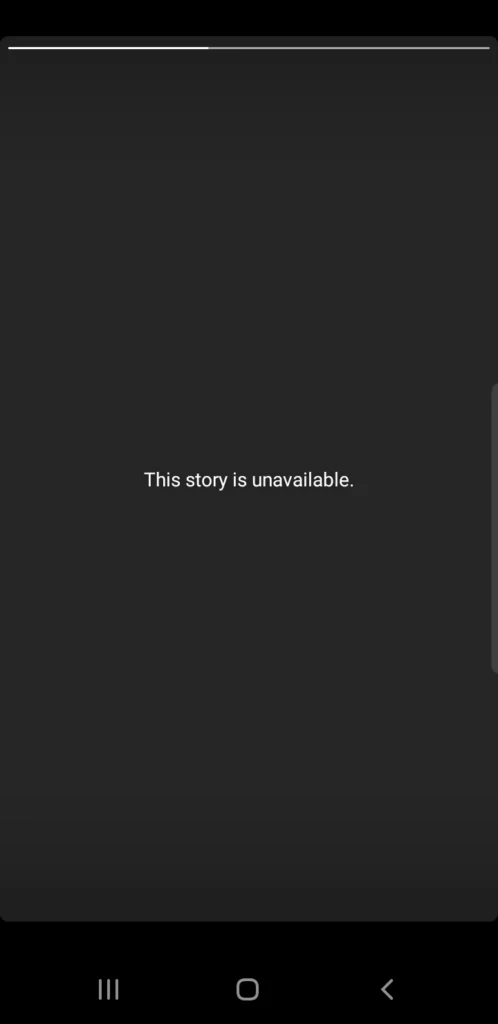 So, why does this happen to you? Let's figure it out together.
Why Does It Say Story Unavailable On Instagram?
1. The Story Has Been Deleted
How Can You Fix the "This Story Is Unavailable" Error?
To make things better, try a few steps. First, check your Internet connection; it should be strong. If you use a VPN, turn it off. Also, you can do some other things to fix Instagram's "this story is unavailable" message:
Clear Instagram's Cache
Make your phone work better by cleaning up its temporary stuff once in a while. It helps, especially with Instagram. If you ever see "this story is unavailable," just clear out Instagram's extra data.
Relogin Your Instagram Account
Give your account a little refresh to likely solve the issue. Follow these steps to log out of your Instagram account and then log back in:
Open your profile and tap the three horizontal lines in the top right corner.
Select "Settings and privacy."
Scroll down to the bottom and log out of your account.
Once you're logged out, sign back in using your username and password.
Update The Instagram App
You can't fix Instagram problems yourself, but there are tech folks doing it for you. If your Instagram is old, it might cause issues like the "story unavailable" error.
To avoid these problems, just make sure to update the app regularly.
Refresh Your Instagram Feed
Don't worry if Instagram doesn't show posts and stories right the first time. It's annoying, but you can fix it easily. Just close the app, open it again, refresh Instagram, and you're good to go.
Conclusion
It can be frustrating to see "This Story Is Unavailable" on Instagram. The story might be gone, the account could be blocked or set to private, the story may have expired, the account might be turned off, or there could be a problem with Instagram.
Follow these easy steps to fix it and see the story. If it keeps happening, just wait for Instagram to fix any issues.
If you can't see other stories from that account, it might mean the account is turned off or blocked, and there's not much you can do about it.