Popping up on the Explore page on Instagram is the social media equivalent of striking gold: when it occurs, life gets simpler. It's also like striking gold in that there are no guaranteed methods to make it occur. However, with some hard work, keen-eyed strategy, and gritty perseverance, your odds of success go way up.
(That said, getting on the Explore page on Instagram isn't like striking gold in that you don't get to ride your trusty pony naked and laughing via the streets of San Francisco.)
In this post, we will outline the what, the why of Explore page on Instagram…
What's the Explore page on Instagram?
The Explore page on Instagram is made up of pictures, videos, stories—and, of course, products—tailored for each person based on "the people you follow or the posts you want," according to Instagram.
In other words, it's an endless scroll of accounts you may want to follow, posts you may want to like, and merchandise you would possibly wish to purchase.
More than half of users check out the Explore page on Instagram every month. (That's about 500 million people, according to the latest Instagram statistics.) So, what, precisely, does the feed present individuals? That's determined by the Instagram algorithm, which considers things like:
Posts that people you follow have liked
Posts with high engagement
Accounts similar to ones you already comply with
In May 2019, Instagram overhauled the Explore page to make it simpler for users to take deep dives into their niche interests. Particularly, the platform wanted to help people uncover what they are looking for, and what they like, more easily.
The largest change is a navigation bar at the top of the screen, which features filter shortcuts, as well as Instagram's next huge bets on user experience: IGTV and Shopping.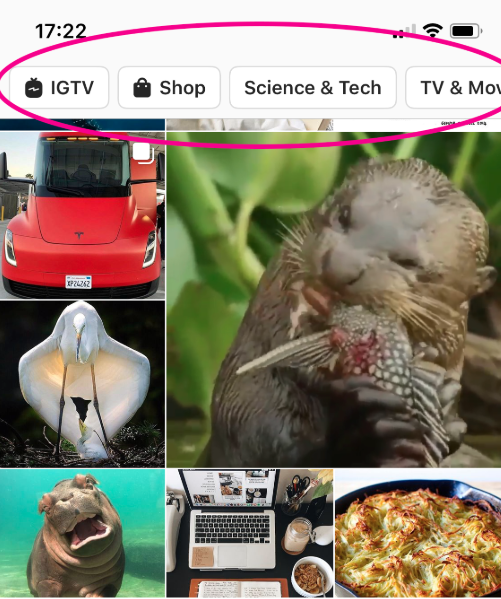 Let's take a closer look at each of those channels.
IGTV is a personalized feed of long-form (i.e., longer than one minute) videos. The algorithm will embrace creators you already follow, but also ones it thinks you need to follow.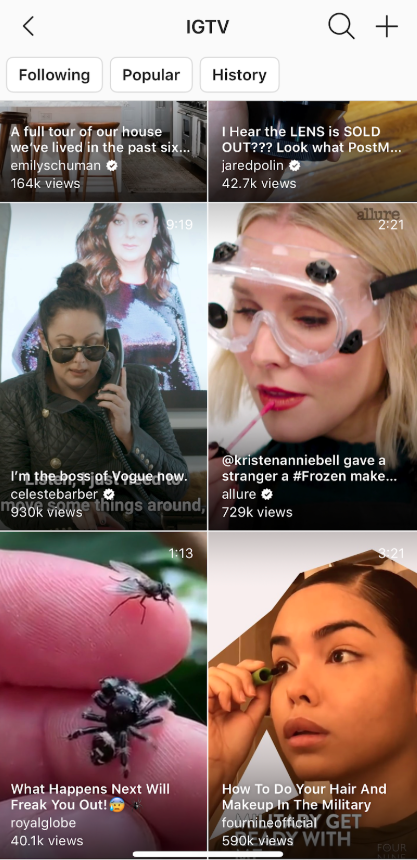 Shop is a personalized feed of shoppable posts from brand accounts. There's also a convenient wishlist tab in the top right corner (the ribbon icon). And besides, that (the storefront icon) is a list of brand accounts you follow—along with some pertinent recommendations as to ones you may want to follow.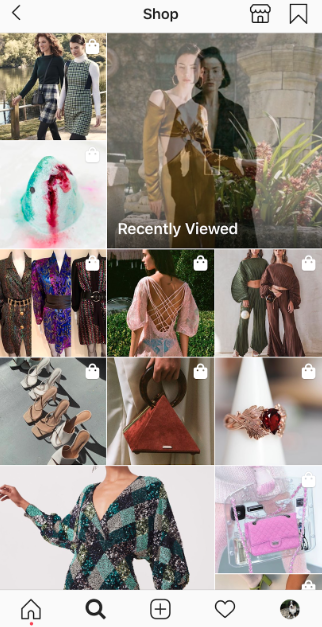 Topic channels are personalized subject-oriented feeds. For example Nature, Travel, Fashion, Food, Home, Beauty, Science & Tech, and so on. It's said that the algorithm is better at populating some topics than others.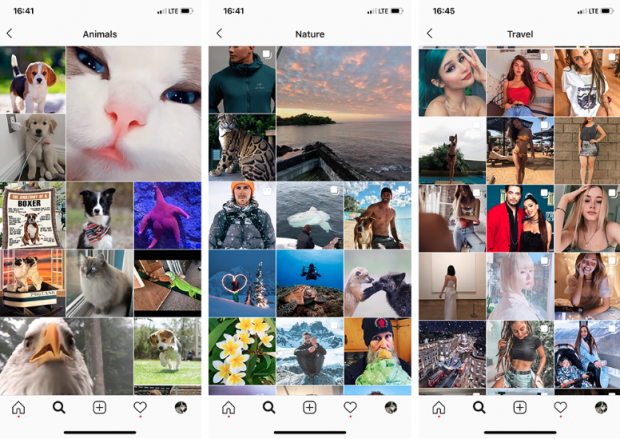 Stories are still rolling out in Explore, so it is not shown on all accounts yet. (Of course, you could seek for them.) However, those of you that have access will see auto-playing Stories in your Explore grid. When you tap the Story, the algorithm will cue up similar stories to give you an endless rabbit hole of new content, all by accounts that you do not follow and would never otherwise see.
Advantages of getting on the Instagram Explore page
That is easy: landing a post on the Instagram Explore page means more people will see your content. Accordingly, the advantages might or might not include:
An engagement spike on the post or Story that made it to Explore, as your content gets surfaced to a wider audience than your followers;
A bump in new followers (those who like your post enough to take a look at your profile and are impressed by your perfect bio, highlight covers, and so on.);
Residual increased engagement going forward (from those new followers);
More conversions (when you have the right call-to-action ready for all those fresh eyeballs).
Convinced? Let's check out learn how to make it occur.