In the previous part of this series, we went through what TikTok is, how TikTok works, or what you can do on TikTok. Keep reading this post to learn more about what you need to know about TikTok and start your journey on TikTok.
How do people typically use TikTok?
There's no typical method to use TikTok. There are lip-syncing, dancing, comedy sketches, and… tons of cats. However, there's no rule book. What you can find are a number of formats that we explain right here.
TikTok Trends: Also referred to as TikTok Challenges, these memes usually involve popular music or hashtag. Trending songs and tags like #ButHaveYouSeen and #HowToAdult act as prompts for users to attempt dance moves or create their variation on a theme.
TikTok Duets: Duets are a preferred collaborative feature on TikTok that allows users to sample another person's video and add themselves to it. Duets can be many types, from genuine collabs, remixes to spoofs, and more. Artists like Lizzo, Camila Cabello, and Tove Lo have used the format to promo singles and connect with fans.
Cringe Videos: These videos' purpose is to make audiences cringe with painfully awkward performances and scenarios. Typically funny and always embarrassing. So, they're the type you can't look away from. That's why they often appear on YouTube compilations.
React Videos: YouTubers pioneered the reaction genre, however, TikTokers have perfected it. Under the share option of someone's video, users can choose to React. They will record their reaction while the video plays. And position where they want their overlay video to play alongside the original.
React videos may also be recorded simultaneously and in large groups, as this collaborative work of digital art:
Users can be able to disable Duets and Reacts when they share videos.
Cross-platform sharing: TikTok memes don't just appear on TikTok and stay here. In lots of cases, users share their content on other social networks like Twitter, Pinterest, Snapchat, and Instagram. Integration for sharing on these apps and others is inbuilt. There are more than 32 million posts on Instagram which include hashtag #TikTok. In many cases, captions can add a new layer to an already existing TikTok meme.
TikTok's highest performing videos are pretty random. They range from an elephant toothpaste explosion to a cesarean section performed on a banana.
TikTok demographics and stats
TikTok's metrics are tricky to track. Here's what we found.
General TikTok stats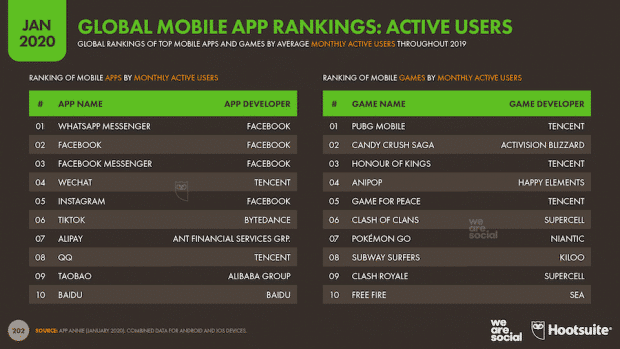 TikTok usage stats
According to ByteDance's annual report, in China:
TikTok users shared 14.89 million "knowledge-based content videos on the app last year
18 million videos including the 'baby' filter, received 210 million likes
265 million videos including the 'aging' filter, received 1.02 billion likes