In a previous article, we stated about 15 social media content ideas for musicians to gain more new fans, as well as keep old fans entertained.
To make the best use of them, you should only refer to these ideas that are suitable for your abilities. It is not necessary to use all of these ideas. However keep improving, and learn more new ideas, because maybe in the future you will need them.
We will recommend more catchy content ideas for musicians in this article.
16. Run a Competition
Encourage engagement by hosting a competition on your preferred social media site.
Competitions are still effective marketing tools in 2022, and they are not limited to the music sector.
The key to conducting a successful competition is to have something worthwhile to give away!
Consider what people appreciate and utilize the competition to boost your visibility and gain more admirers.
17. Ask Fans to Suggest Songs You Might Like
Musicians and bands' social media material does not necessarily have to be about you. In fact, you have a higher chance of raising engagement if you can make your content more about your audience and less about you.
This type of interactive post is fan-generated content that you may utilize. Find a unique technique to ask your audience to listen to something new.
18. Two Truths And A Lie (Make Your Fans Guess)
Make a short Instagram Reel or TikTok video with three facts about yourself or your band members.
The trick is that one of these facts is completely made up! Don't say which one is the lie, and see if your followers can figure it out in the comments. This is a great entertaining micro-content idea that will almost certainly get you some engagement.
19. Remix/Acoustic Version Of A Song
Repurposing current content is one of the easiest methods to get rapid social media content ideas for musicians.
Why attempt to produce something new every day when you can reuse what you've previously made? Take a song that your fans appreciate and re-release it in a new format. Moves like these are ideal for increasing your Spotify streams as well ass you launch more music.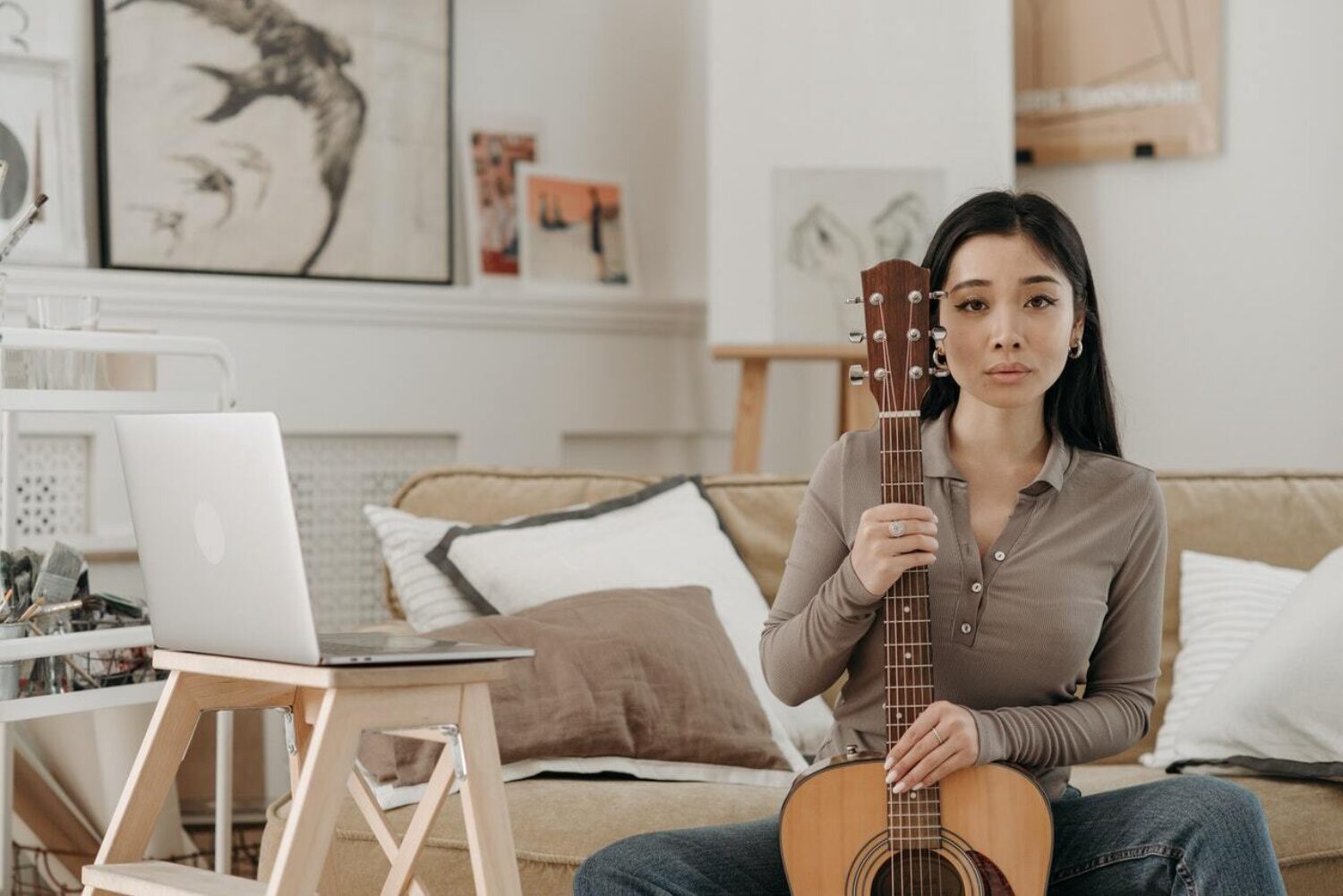 20. Story Behind Your Band Name
It takes time to come up with a band name.
If you have a fascinating narrative about why your band name is, and what it is, you might create some pretty great social media content by sharing your music history and the inspiration for your name!
Your followers would love to hear where your name came from, why you chose it, and even some names you almost chose but didn't!
21. Open Verse Duet Challenge
Collaborations and duets are quite popular on TikTok.
As a musician, allowing other users to duet or stich with your social media post may help your reach skyrocket. It's an excellent approach to generate a single little piece of micro-content with the potential for tremendous web reach!
22. Behind The Scenes At Band Practice
When I talk to independent musicians about band rehearsal suggestions, I always tell them that this is a fantastic opportunity to collect these tiny bits of information for social media.
Show your followers what it's like in the rehearsal room and offer them a glimpse into your day-to-day life.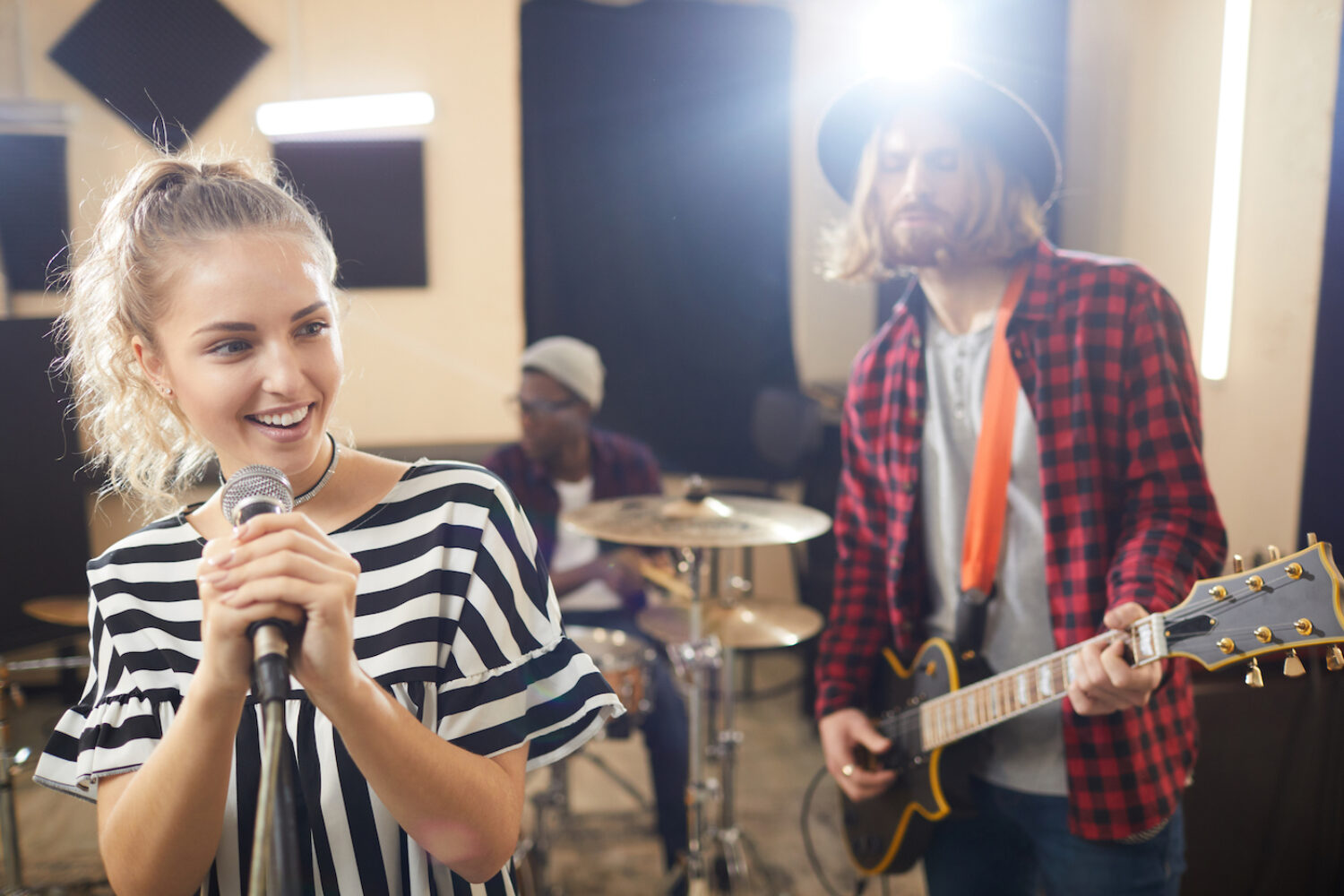 23. Collaborate With Other Artists In The Music Industry
Collaboration with other independent musicians may be a smart choice if you are connected to your local unsigned scene.
You may do a brief interview with them or simply share their content with your followers.
Another approach to collaborate with these other musicians is to share a playlist of indie bands you like!
24. Recommended Music On Your Social Media Channels
Remember that it isn't always about you.
You must engage your audience and provide value to make social media succeed for your band or artist endeavor. You should be aware of the musical tastes of your ideal fan. Recommend one of your favorite musicians or a song that they should listen to. You might even make it a weekly habit by recommending a new album!
25. Make a Spotify Playlist
Spotify playlists have long been utilized as a key source of content production for both users and artists. We've already advised that you offer your favorite songs to your audience. Why not take it a step further and create a personalised Spotify playlist to share with your followers? Maybe even add in one of your own songs for good measure…
A more sophisticated strategy for getting your music on Spotify playlists is to invite your fans to create their own playlists that include your music somewhere in there.
Spotify also utilizes these users' playlists to learn more about you. It may also have an impact on your fans by increasing your Spotify followers and giving you the opportunity to appear on algorithmic playlists such as Discover Weekly and Release Radar.
26. Create Custom Songs for Fans
Every song release does not have to be the greatest and finest thing you've ever written or released.
Remember, we're here to discuss micro-content ideas for musicians.
Giving your fans the ability to contribute to the production of your songs is quite powerful.
You may solicit words, ideas, themes, or even a tale from your fans. Then, write a 30-second song, play it, and tag that person!
Because they take their followers for granted and fail to see the power of 1-1. That is the reasons why musicians fail. Moves like this may transform a casual observer into a rabid lover of your work.
27. Perform Covers
Even if you are a fully unique band, covers may be quite beneficial in your advertising efforts.
The key here is to pick the proper music to cover. It should be something that your audience can relate to and that demonstrates what you do well.
When it comes to YouTube SEO, doing covers on YouTube might offer enormous rewards.
The proper cover at the right moment gives potential fans a way into your universe.
If you're doing covers on Instagram or TikTok, using the right music hashtags will help you get seen even more.
28. Funny Posts & Memes
Posts in the form of memes aren't a waste of time.
Memes do make the world go round. Or, at the very least, the virtual world.
This type of content is highly shareable, readily digested, and gives you a break from working on high-quality updates every day. That is exactly what micro-content ideas for musicians is supposed to achieve!
For the greatest results, combine popular meme designs with original or humorous subtitles. Check to see if you're tuned in to popular culture or aware of the current news cycle. This information must be timely and relevant in order to be successful!
29. Live Photos From Shows
Don't forget to photograph your performances or have fans send you images of your performances.
Remember to tag your official photographer as well as the venue if you have one at your performances for additional points! Using fan photographs from your concerts is also a wonderful way to interact with your audience.
When creating your band's setlist, you should plan ahead of time to determine the optimal time to capture footage for social media. Plan your main messaging and even include a period in the presentation where you may snap some amazing images and videos for social media.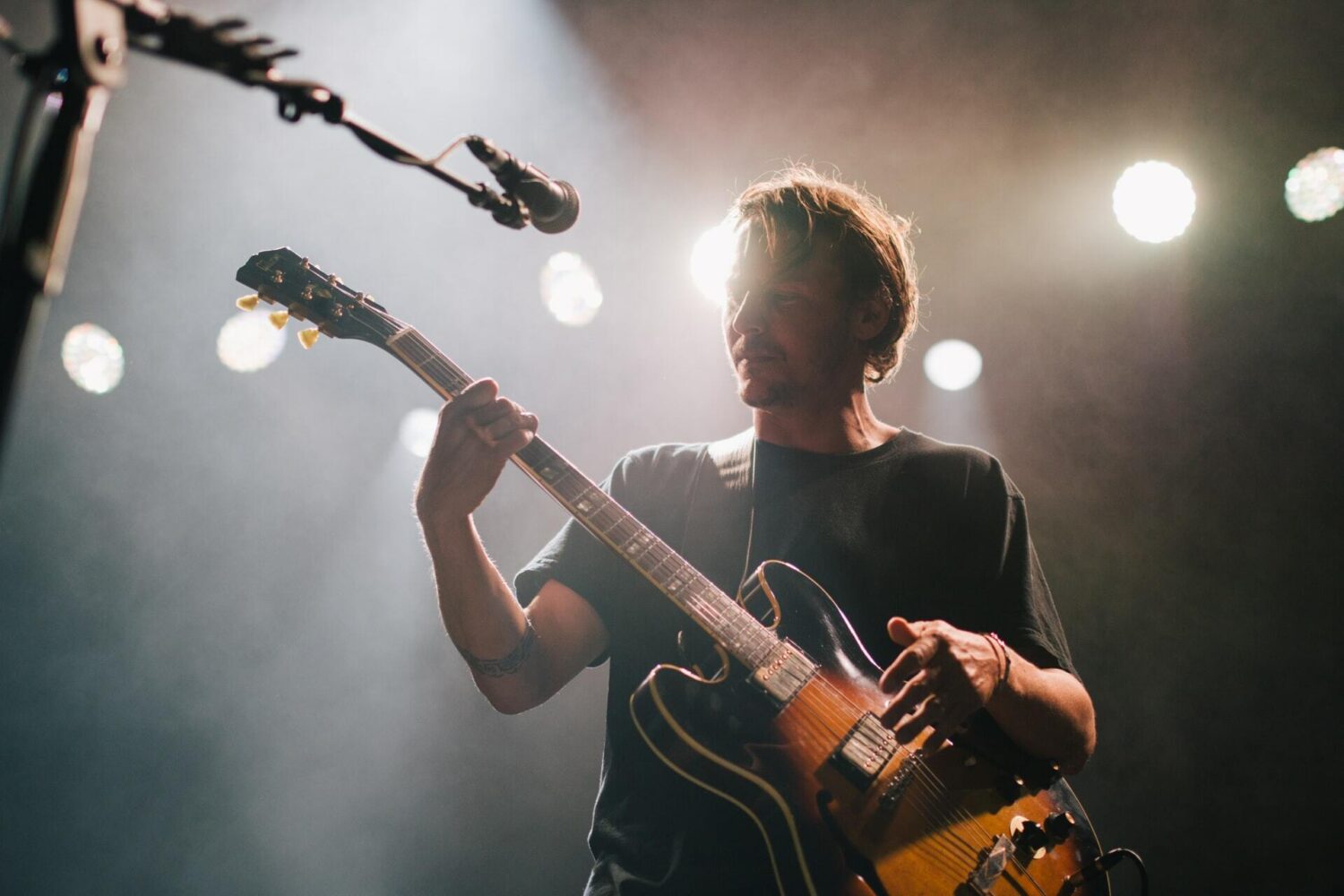 30. Virtual Concerts
A free live broadcast for your followers is a quick and easy method to deliver live music to those who may never see you live.
You may have seen how popular this got in 2020, and it's still going strong. Virtual concerts are a great way to interact with your audience while also offering some excellent entertainment with a few performances.
31. Live Stream Q&A With Fans
You are not required to play your songs on live streaming. Keep things casual by answering fan questions live on stream, or simply hanging around.
Musicians have a tremendous chance to communicate with audiences in real time, and they should take use of it more regularly.
This is where fans may feel a genuine connection to you and your music.
Begin with a casual Instagram Live or TikTok Live in which you answer questions from a previously posted musician post.
And, hey, it's fine if you dislike the idea of performing a live stream. Fans may ask you questions on your Instagram stories, and you can respond in a follow-up story!