Here are more apps to help you level up your Instagram Stories. Let's jump into!
8. CutStory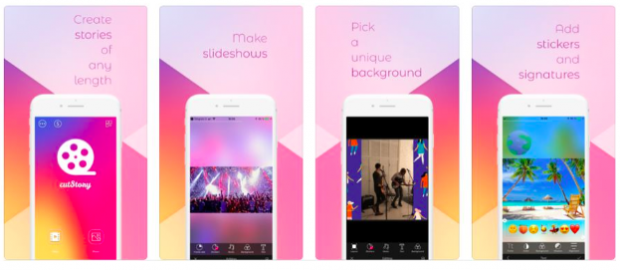 Price: Free, with some paid features
Download: iOS only
What to use it for: The 15-second maximum is one of the best and worst things about Instagram. Sure, short content is fun and engaging. But it's also super limiting.
For Stories you can't express in under 15 seconds, there's CutStory. This app lets you divide long videos into a series of shorter clips. You'll end up with a continuous stream of videos that you can post as Instagram Stories.
Key features:
Cut long videos into Instagram-length clips
Export videos without compressing them
Post videos filmed more than 24 hours ago
Works for all video formats
Price: Free, with some paid features
Download: iOS or Android
What to use it for: Want to make your Story stand out? Try stop motion animation. Lifelapse lets you create professional-looking animations right from your phone. It also includes a range of editing tools. You can add stock music and filters, adjust the play speed, and more.
Key features:
High-production value
Explore stop motion animation without any editing skills
Helpful tutorials to help you master the basics
Includes an interval timer to help you time your video just right
Want to learn more? Lifelapse's demo video gives you a taste of what's possible.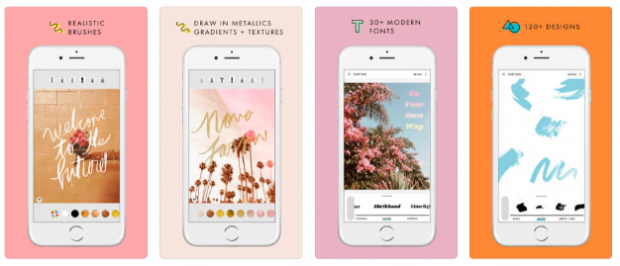 Price: Free, with some paid features
Download: iOS only
What to use it for: This Instagram Story app helps you bring colour to your content. Add vibrant stickers, backgrounds, and text. Get creative with one of A Design Kit's many brushes. You might be more of an artist than you expected.
Key features:
Realistic brushes for drawing colour or textures
Tons of stickers and backgrounds
30+ font options
120+ designs and templates
To see what A Design Kit can do, browse their free tutorials. Follow the #adesignkit community on Instagram to spark more ideas.
11. PhotoGrid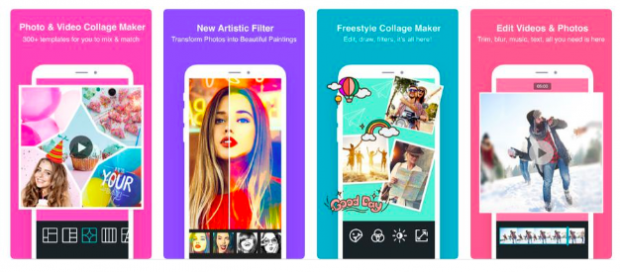 Price: Free, with some paid features
Download: iOS or Android
What to use it for: PhotoGrid's versatility may be its greatest strength. Use it to create GIFs, slideshows, and memes. Add AR face filters and stickers to your Stories. Plus, beautify your profile photos by smoothing out imperfections.
Key features:
300+ templates for photo collage
60+ filters
90+ backgrounds
Compatible with different aspect ratios
Includes a meme and GIF generator, scrapbook feature, smart face filter, and more

Price: $4.49 US
Download: iOS only
What to use it for: #ThrowbackThursday, anyone? 8mm is one of the top Instagram Story apps for creating vintage-looking content. It lets you experiment with old-style grains, lenses, and video effects. And because you can use its filters live, you can edit as you record.
Fun fact: Malik Bendjelloul used 8mm in his Oscar-winning film Searching for Sugar Man.
Key features:
Supports up to 4K HD recording
8 unique lenses
13 retro film styles
Live edit or apply effects to existing footage
Check out this sample video to get a sense of what 8mm can offer.
13. Microsoft Hyperlapse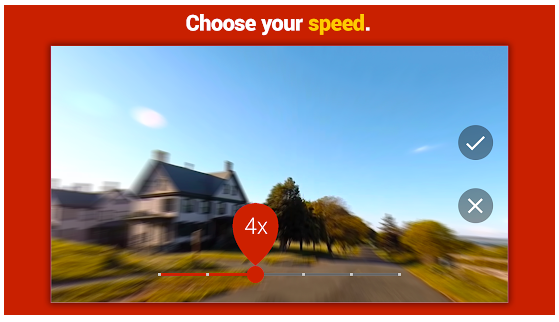 Price: Free
Download: Android or Desktop
What to use it for: Want to create a timelapse from an old video? Hyperlapse has got you covered. This app lets you adjust video speeds up to 32x.
You can import existing videos or record new ones. Choose a speed that will work well for your Story. Then, download and save for easy sharing.
Key features:
Choose from 1x to 32x the normal speed
Save in HD: 720 and 1080 px are both supported
Create a hyperlapse of any video you've ever shot
Want to see how it works? Check out Hyperlapse's brief intro video.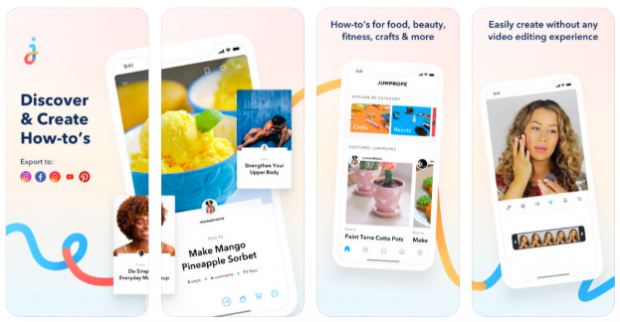 Price: Free
Download: iOS only
What to use it for: Jumprope is our favourite Instagram Story app for creating "how to" style content. This app lets you share fitness routines, beauty tutorials, recipes, and more.
Play with text overlays, animations, and colours. Export your content to any social platform, including Instagram.
Key features:
Step-by-step, personalizable templates
Easy editing tools like filters, voiceover, and time-lapse
Add music, animations, colors, and patterns
Highlight any products you use in a shoppable format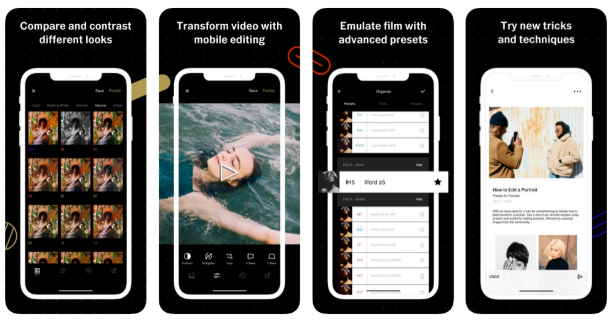 Price: Free, but video editing is only included with paid membership
Download: iOS or Android
What to use it for: VSCO is a crowd favourite when it comes to photo editing. But did you know that it's also available for video?
VSCO's video tools come at an added cost, but they're worth it. The paid plan lets you adjust brightness, contrast, temperature, and more. Plus, it lets you apply your favourite photo filters to your videos. That means you can build a more cohesive brand aesthetic across all content.
Key features:
10 free editing presets
170+ paid presets
Advanced editing tools, including video
Film X feature for creating Polaroid-style vintage content
Plenty of helpful tips and tutorials to explore