TikTok is a worldwide popular app for creating and sharing short-form videos. Millions of users flock to the platform to make fun and engaging videos that resonate with their target audience, always hoping to be the next viral sensation. But what about influencers who want to use their TikTok videos and post on other social media platforms? You can save TikTok videos to your device before posting them on social media platforms. In case you try to download them after the fact, they will be downloaded with the TikTok watermark.
If you're republishing your TikTok content for other social media platforms you probably don't want that watermark there. The good news is that there are many ways to get those watermarks away from your videos. In this article, we'll go through some of the best apps to remove TikTok watermarks. We'll even show you how to use these apps. Let's jump into!
5 Best Apps to Remove TikTok Watermarks
As we already mentioned, you can save your videos from TikTok to your device before publishing it. But sometimes you forget. Or maybe there's another TikTok video that you didn't made but want to use in your own (with credit to the original creator, of course).
TikTok watermarks can be hard to remove, but it's possible. Here are the greatest apps we've found to remove TikTok watermarks to give you a pristine, unbranded video.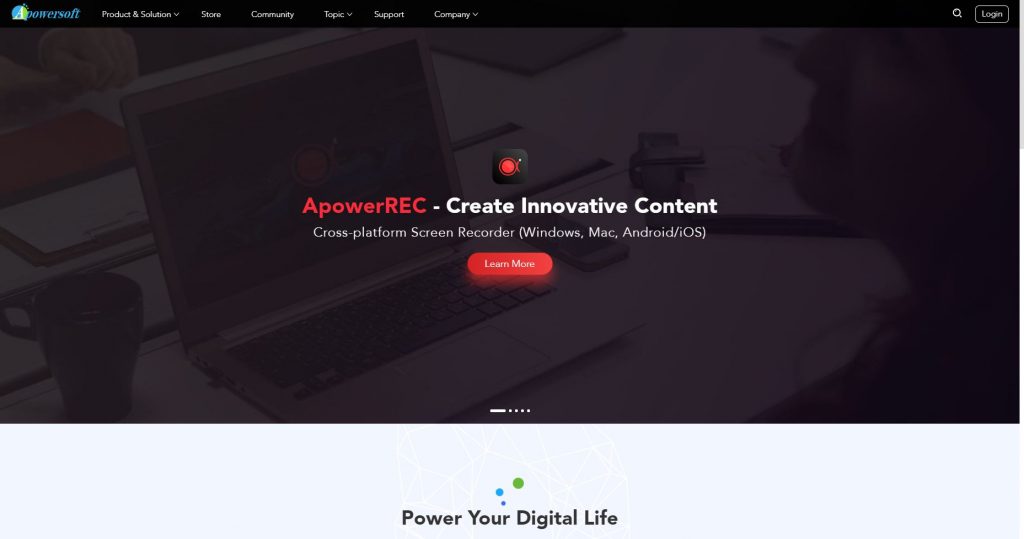 Compatibility: Android, Windows
Apowersoft Watermark Remover is an effective tool to remove TikTok watermarks. You can use the app on Android device or you're on Windows. The app identifies the link you copied from the TikTok app and the watermark is gone in only a few clicks. You can also use it to remove watermarks from other social media platforms or tools. This is particularly helpful in case you use a screen recorder that leaves a watermark.
How to Use Apowersoft Watermark Remover
Here's the way to remove TikTok and other social media platforms watermarks using Apowersoft Watermark Remover on Windows.
Start by clicking Remove watermark from video from the main screen. You'll go to a new screen for editing.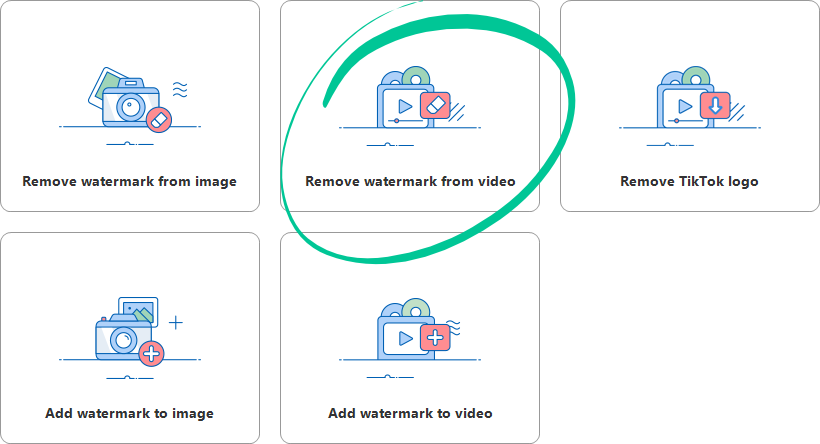 Click or Select video from the bottom of the screen to edit and improve your videos. You can also drag and drop them from your computer to the desktop version of the software. You can import as many videos as you need. After the videos have been imported,  go to the video player to review them.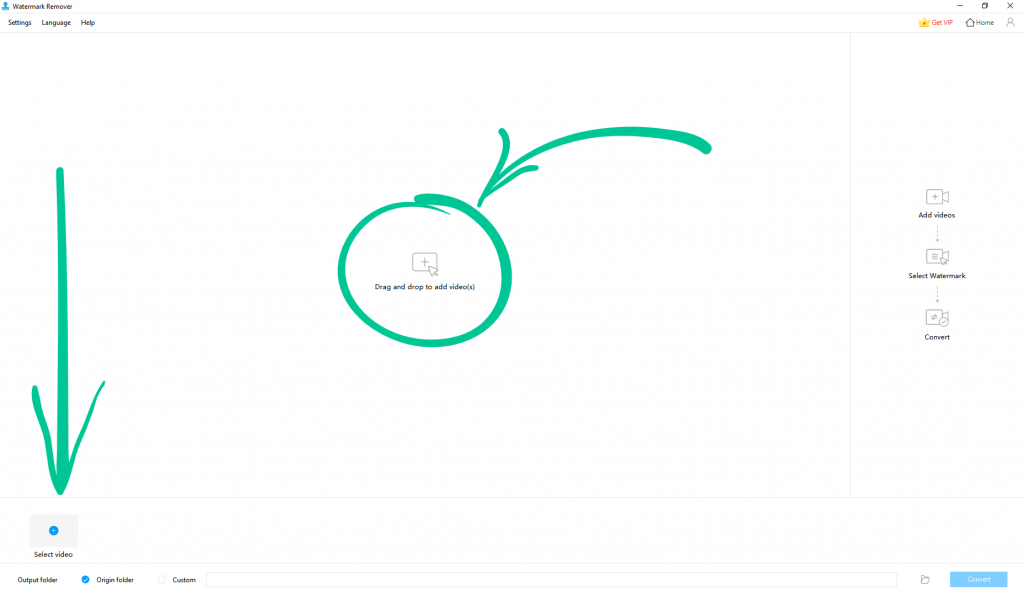 Next, highlight the thumbnail of the video you need to edit and click the selection tool. A box will show up that you can move around or resize and set the time for the box to appear if the watermark only shows up in a portion of the video. By default, the box is set to show up for a video with the full length.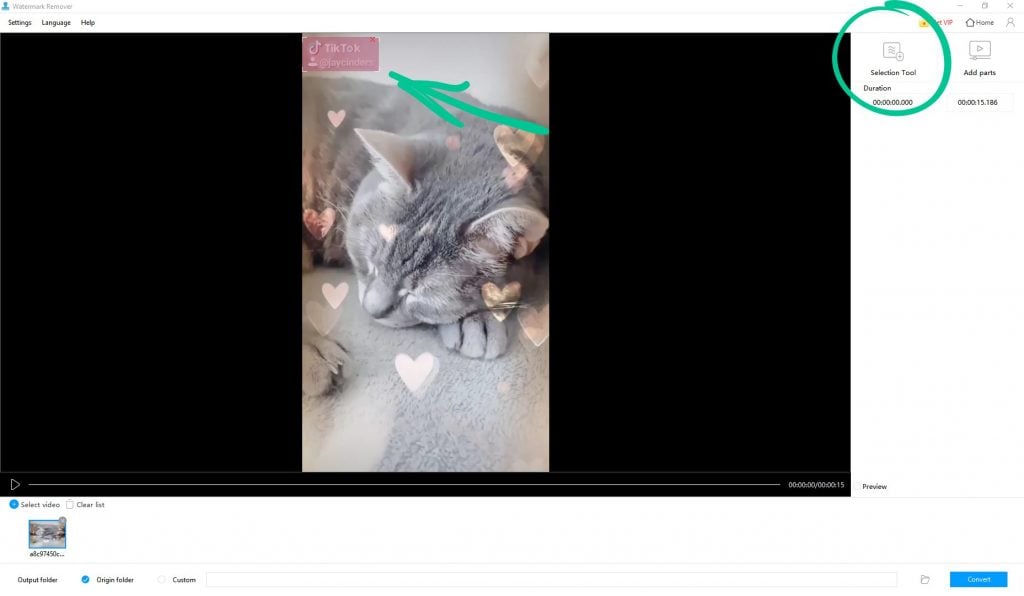 Click Add parts and you can add up to 5 watermark selections. In case you don't want a box, just click the red "X" to delete it.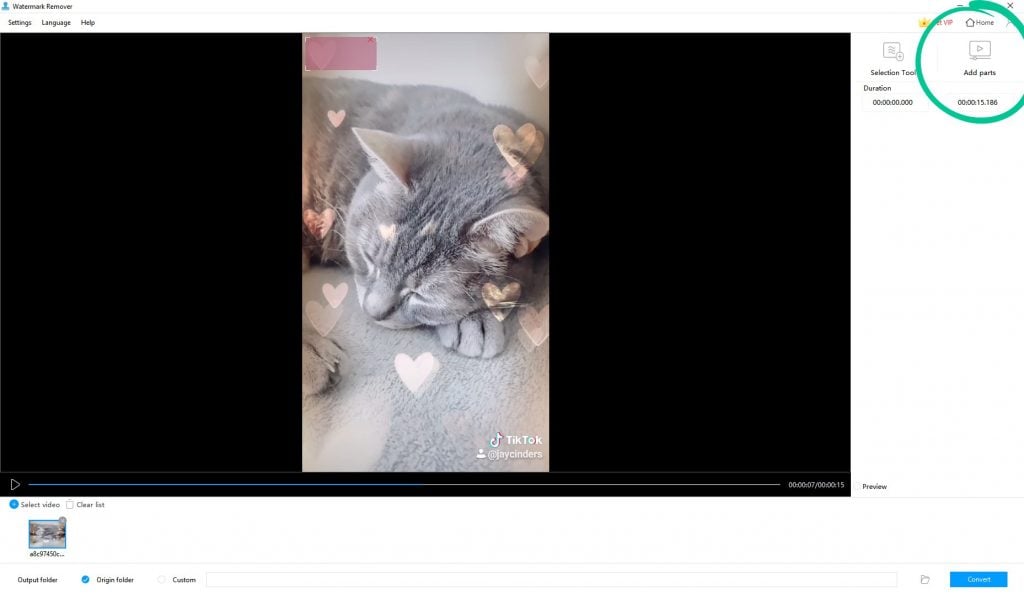 Note: TikTok watermarks move around, so be sure to play the video and use "Add parts" to get all instances of the watermark. You'll need a VIP plan to delete more than one watermark.
Right when you've got your watermarks selection, click Preview in the right bottom of the screen and you'll see how your video looks without watermarks.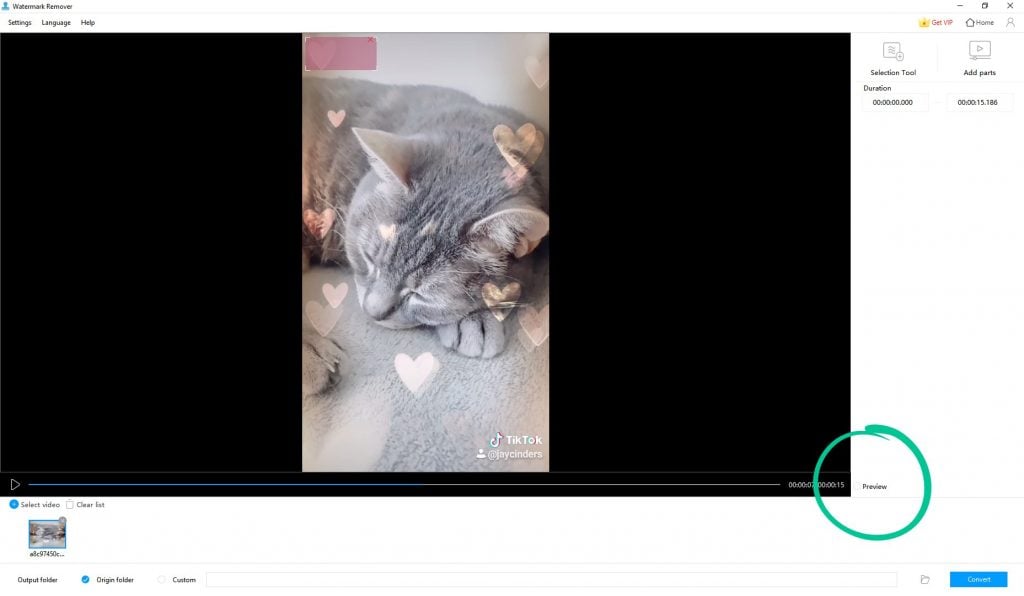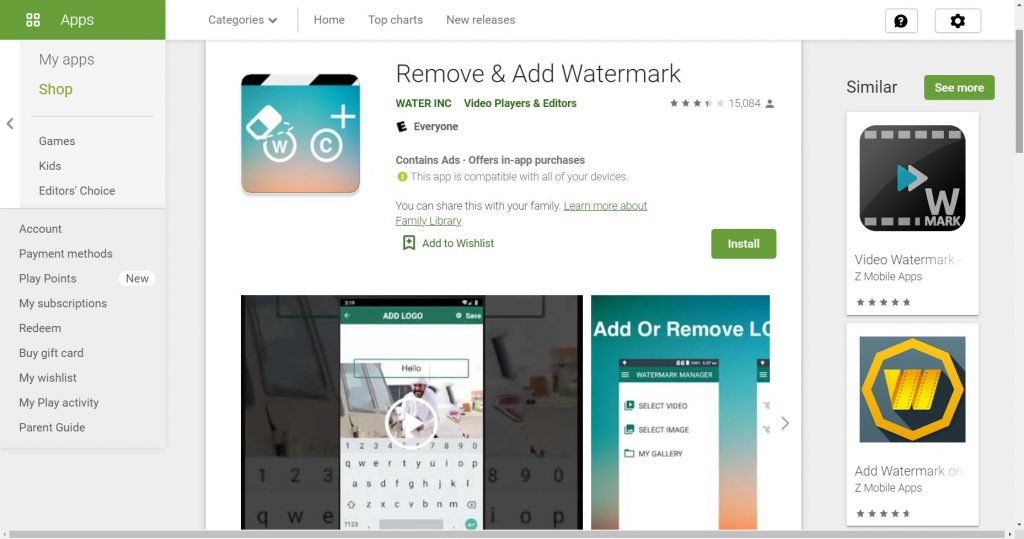 Compatibility: Android
Remove & Add Watermark is an Android app that lets users add or remove watermarks from videos. You can use a lasso or rectangle selection tool to remove TikTok watermarks. The app then uses the nearby pixels to replace the area you've selected. There's also a cropping tool in case you'd rather go that route.
How to Use Remove & Add Watermark
This app is pretty no-nonsense. When you start it up, you have the option to choose the image or video you want to remove the watermark from.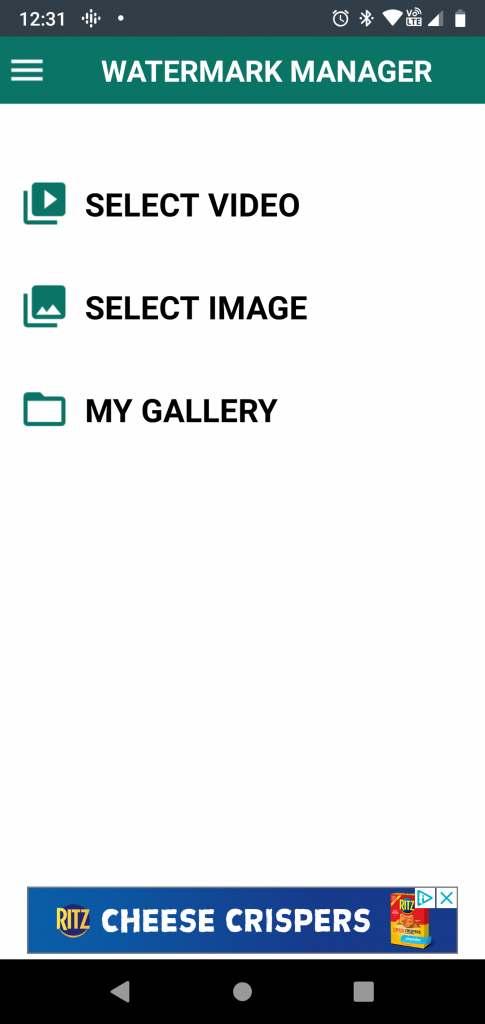 We're going to tap Select Video. This brings up the option to Remove Watermark or Add Watermark. We want to remove a TikTok watermark, so choose that option.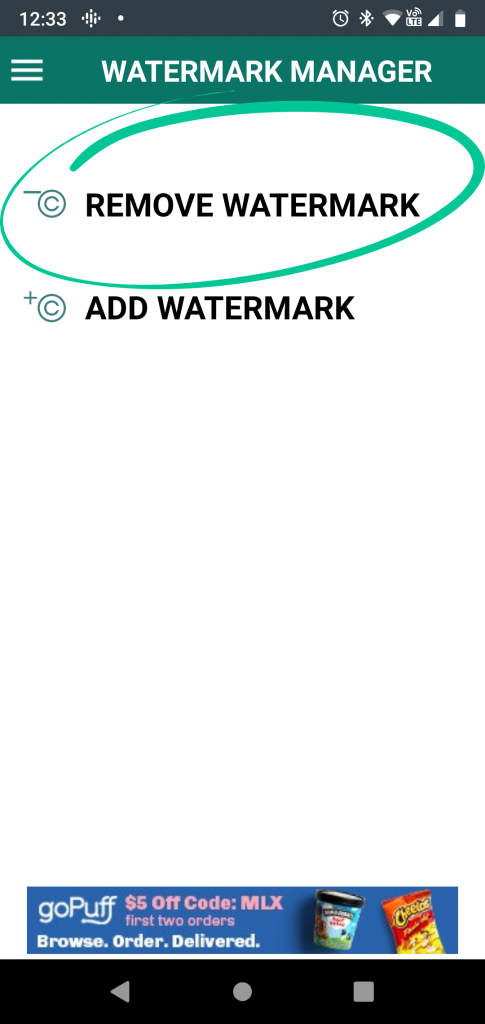 After choosing the option, you'll be able to choose the video you need from multiple apps: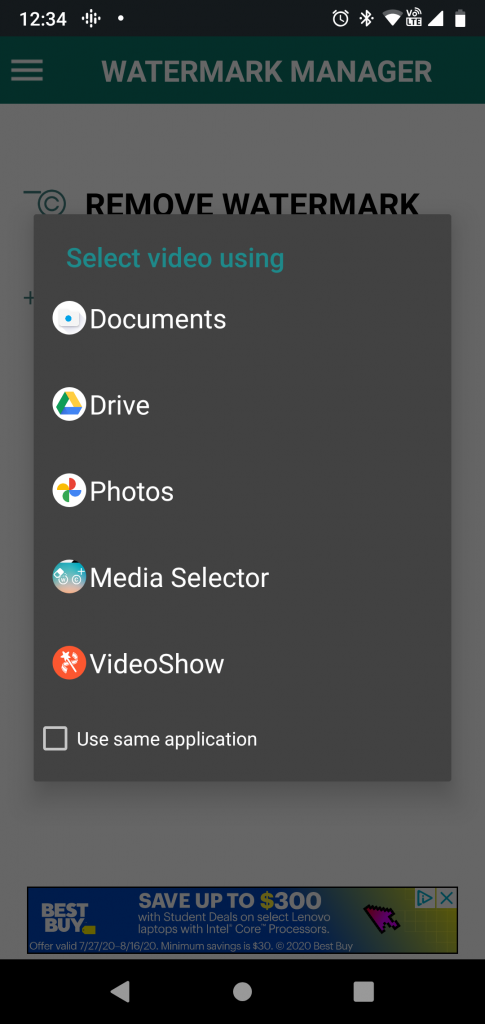 You'll go to a new screen with a preview of your video and a rectangle you can resize to cover the watermark.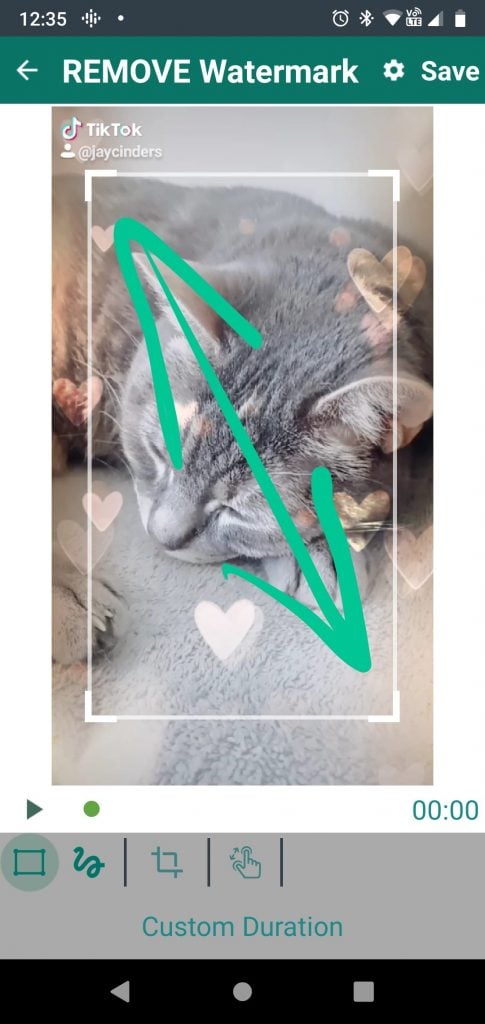 If you need to add another rectangle (and you will if you want to cover both TikTok watermark locations), just choose the plus icon at the bottom of the screen.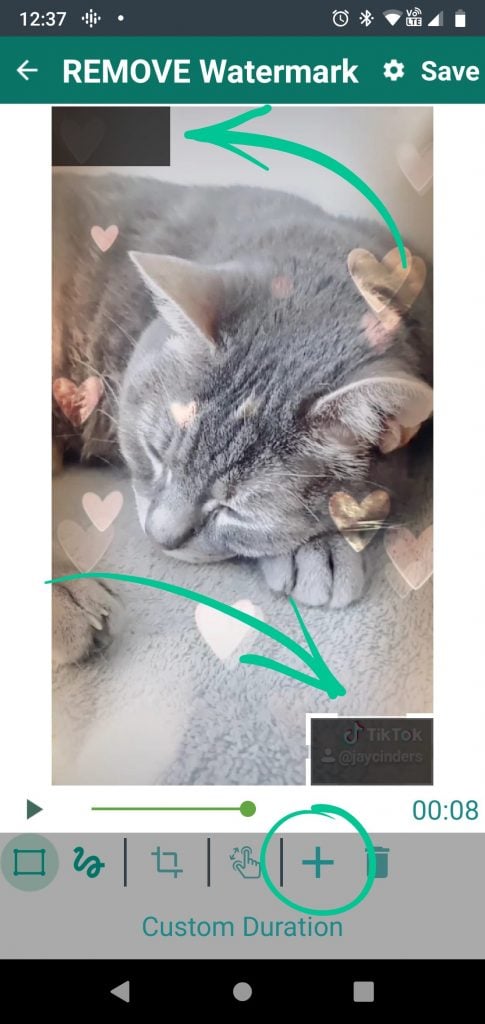 When you're done, just tap Save.