We do know that Instagram collage is one of the latest trends on social media recently. It is not a paper, scissors, and glue. It is a combination of multiple images to show off their different product angles and functions—or even before and after shots.
Alright, the collage is important but how to speed up your workflow and add some pizzazz? Here is an assortment of Instagram collage apps that makes trimming and styling simple and mess-free at no cost that you should know. Let's dive into them!
8 Instagram collage apps
We have collected some best Instagram collage apps to help you create stunning Instagram collages.
Layout
Layout, which is the official Instagram collage app, has you covered for your basic collage needs.
Add up to 9 images and position them in different layouts. Save posts as squares, which means they are great for the grid, but not always perfect for Instagram Story collages.
For photo editing and fancier templates, take a look at the options below.
Unfold
Unfold is one of the most prevalent Instagram collage apps available. Actually, the app is so prevalent that brands such as Tommy Hilfiger have even made branded templates on the platform.
A plethora of customizable options is available for both Instagram posts and stories. And new layouts, for special events or trends, are usually added into the mix. You can use it at no cost, however, monthly members have access to a wider range of fonts, stickers, and functions.
Canva
As a design app, Canva can be utilized to make collages on Instagram—and much more.
The app gives free templates for both posts and stories, with tools that permit you to edit images and styles. Styles range from graphics-heavy to more photo-friendly. When you are looking for collage concepts—the Canva library is filled with ideas.
Canva Pro membership gives extra functions, including more logo and branding options.
A Design Kit
From the creators of A Color Story and Film, A Design Kit gives creators a kit and caboodle of Instagram collage tools at no cost. Think cute and crafty, these templates, stickers, and brushes veer toward bright and playful.
This app is great for posts and stories, with a monthly membership available.
Download: iOS
Storyluxe
This is one of the Instagram collage apps that specializes in the Story format as its name shows. Over 570 images and video templates are available with backdrops, branding, filters, and styling tools. Available without cost or monthly subscription.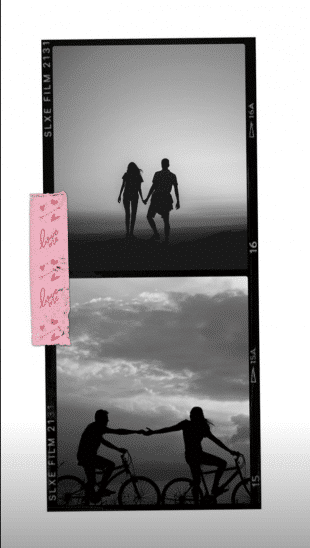 Download: iOS
Mojo
Mojo bills itself is known as a video story editor for Instagram. New templates and fonts are updated monthly to its library of over 100 templates. Each one is 100% editable, so you could brand and tailor as you find it suitable. Did you accidentally shoot your video in a landscape? No problem. The makers of Mojo have several fixes for the common video orientation hitch.
SCRL
With access to Unsplash's 30,000+ image library, SCRL makes it simple to make Instagram collage layers. These stock images could add high production value to your content with the low costs.
This app particularly excels in panoramic carousels. In other words, you could utilize its tools to unfold a collage across a series of posts. It is a prevalent strategy for wardrobe capsules, event recaps, and narrative concepts.
Download: iOS
Magisto
Magisto is a video editor that allows you to make video collages or image slideshows. The free app consists of thematic templates, access to a music library, as well as effects, filters, and stabilization fixes.
Business and Professional plans offer access to a vast stock image and video library.
We do hope that you will create stunning Instagram collages and engage more followers with these 8 apps!