In the previous post of this guide, we went through many things that you can do with your Instagram audit in 2020. Here, we will show you top 5 effective tools to help you run an Instagram audit.
Tools to Help You Run an Instagram Audit
It's hard to keep on top of your Instagram account. The above list of tasks appears daunting. But there are several free or cheap tools that you can use to simplify the process.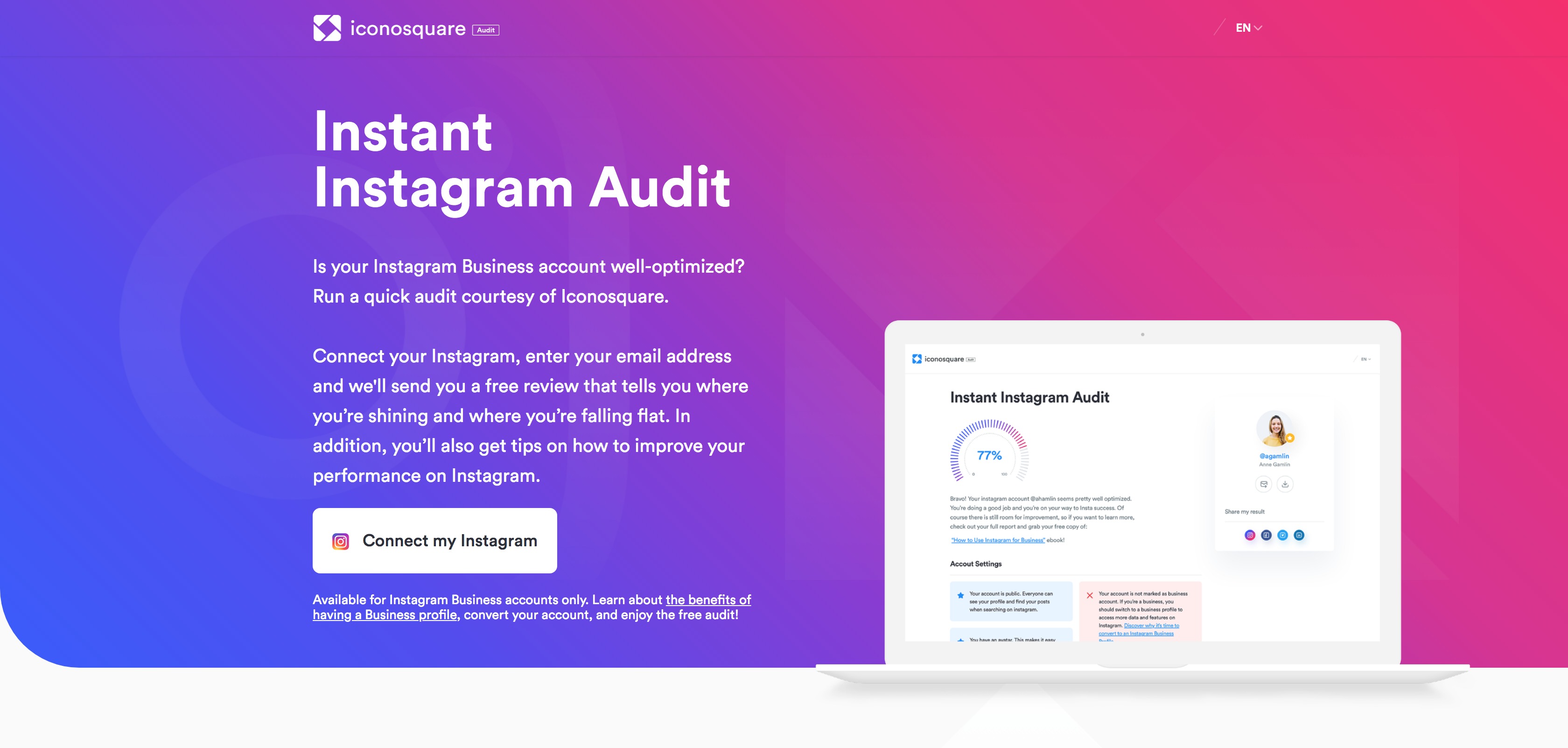 The full Iconosquare product is a powerful analytics, management, and scheduling platform for brands and agencies.
Iconsquare provides a free Instagram Audit that allows people to analyze their accounts, however. You can connect your Instagram, enter your email address, and they will send you a free review that tells you where you're shining and where you're falling flat.
It rates your account activity and how optimized your posts have been.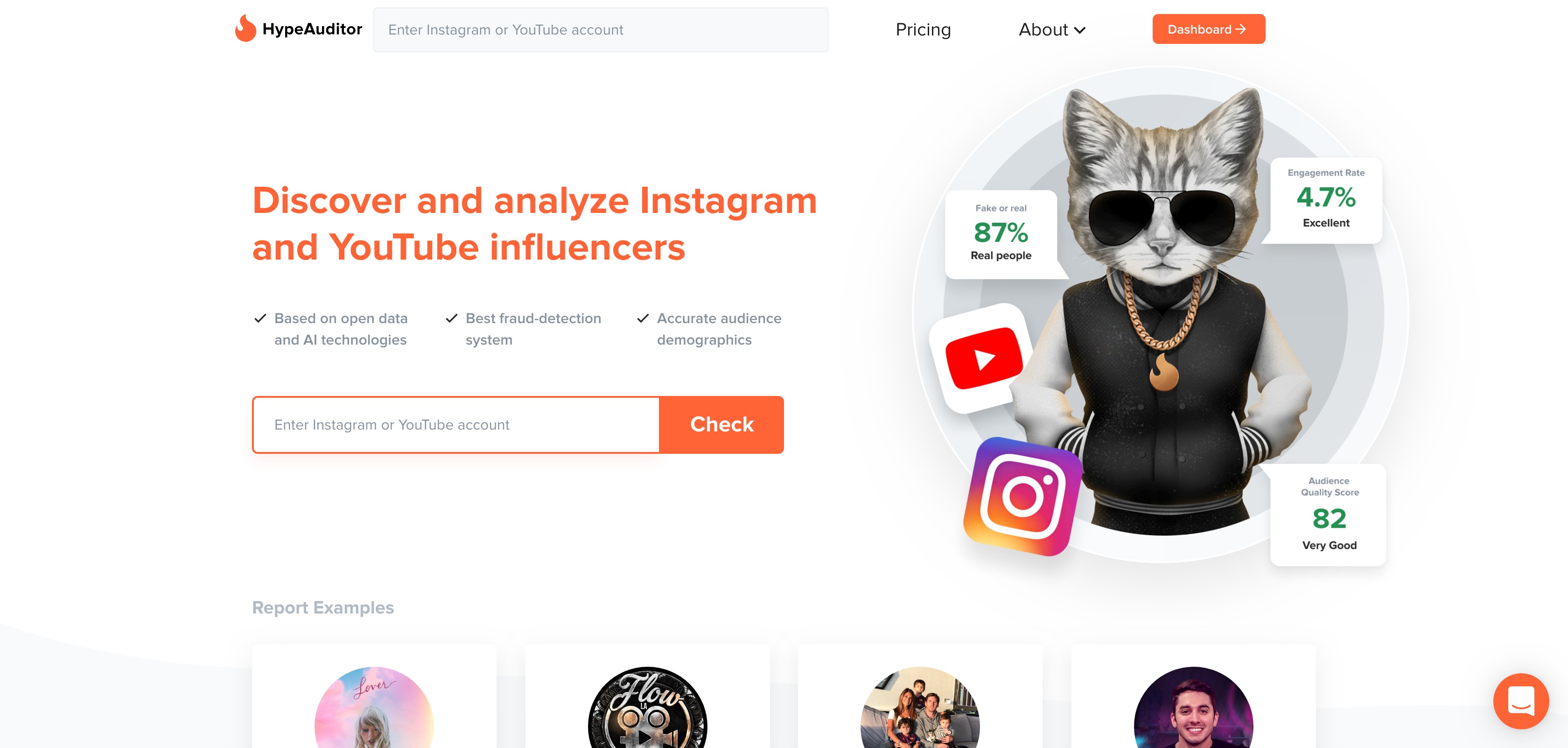 HypeAuditor is an in-depth tool Instagram users can use to discover and analyze Instagram and YouTube accounts.
It provides three plans, depending on your Instagram size and needs. One of these is a free plan which offers you limited information on your linked account.
If you have higher needs, in particular, more detailed Instagram influencer discovery, you can buy the Starter or Business plans. Alternatively, if you just want detailed information on your Instagram account's progress, you can buy a $30 report on your account (which is updated monthly for a year), with discounts for multiple reports.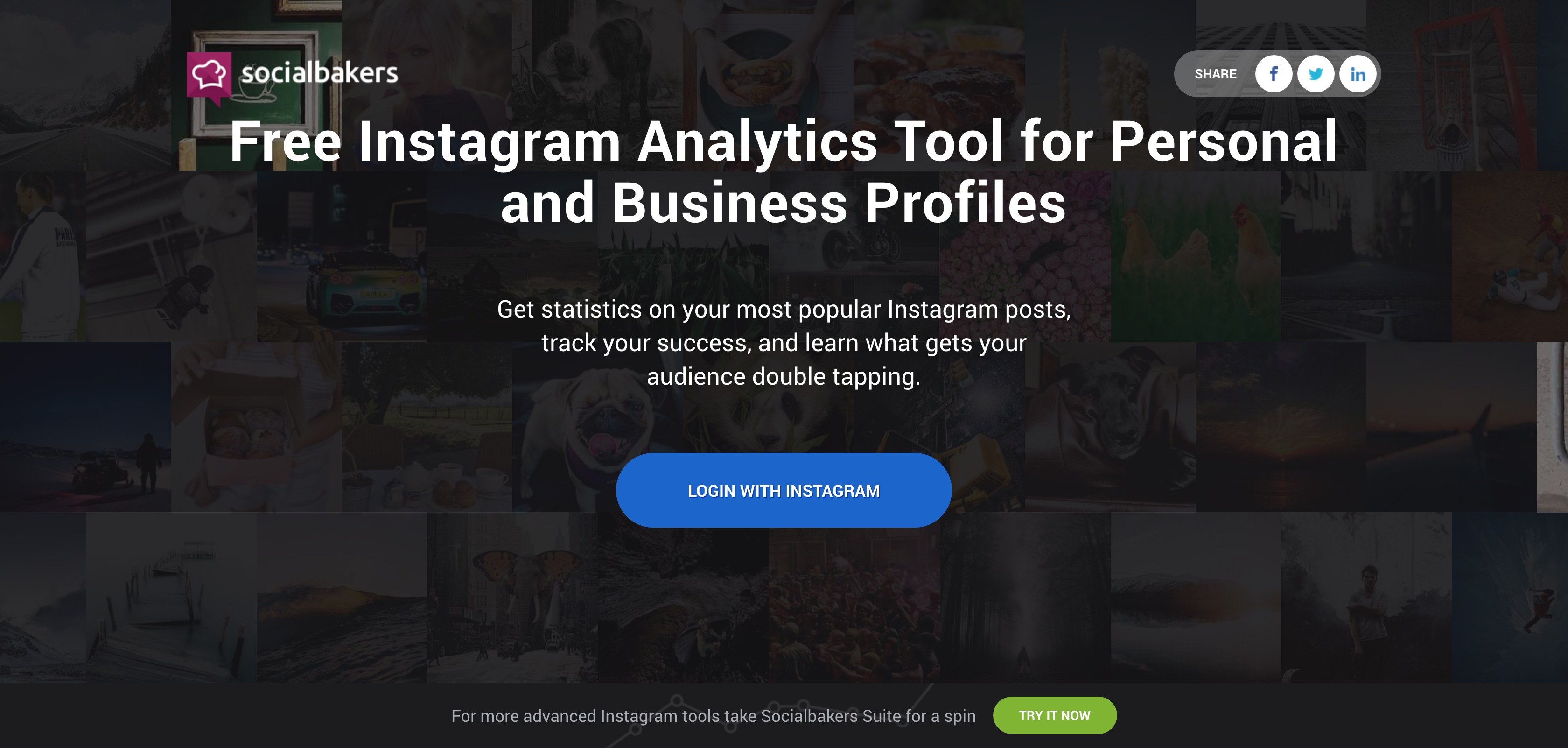 Socialbakers describes itself as a unified platform that provides one solution for all of your social media marketing. You can use their platform for audience analysis, working with influencers, creating content, publishing and scheduling posts, analytics and benchmarks, and overall community management.
They provide users with a free Instagram analytics tool for both personal and business profiles. It gives you statistics on your most popular Instagram posts, so you can track your success, and learn what gets your audience engaged and interested.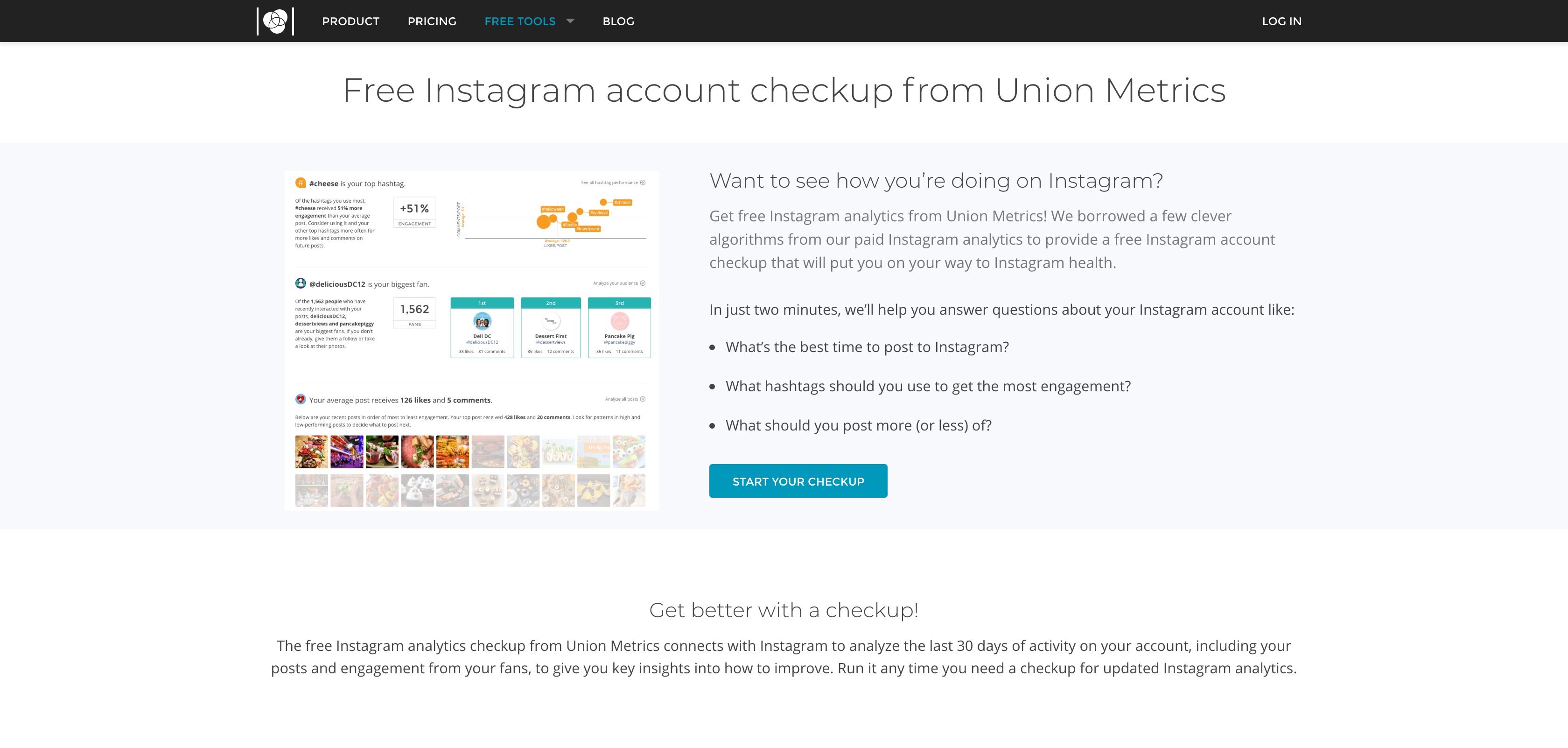 Union Metrics offers a free Instagram checkup. They provide you with information about the perfect times for publishing posts to your Instagram audience, the best hashtags to use, the types of posts you should make more of (and the ones you should avoid repeating). The checkup connects with Instagram to analyze the last 30 days of your account activity. It includes your posts and engagement from your fans, to give you key insights into how to improve.
As with many of the other tool providers here, Union Metrics provides a more extensive paid service that analyzes, monitors, and reports on your social marketing. It offers real-time monitoring and analytics across your social media accounts. You can use Union Metrics to monitor all your social profiles (Twitter, Instagram, and Facebook) to learn exactly how your content performs. You can also monitor and analyze all the social conversations that matter to you.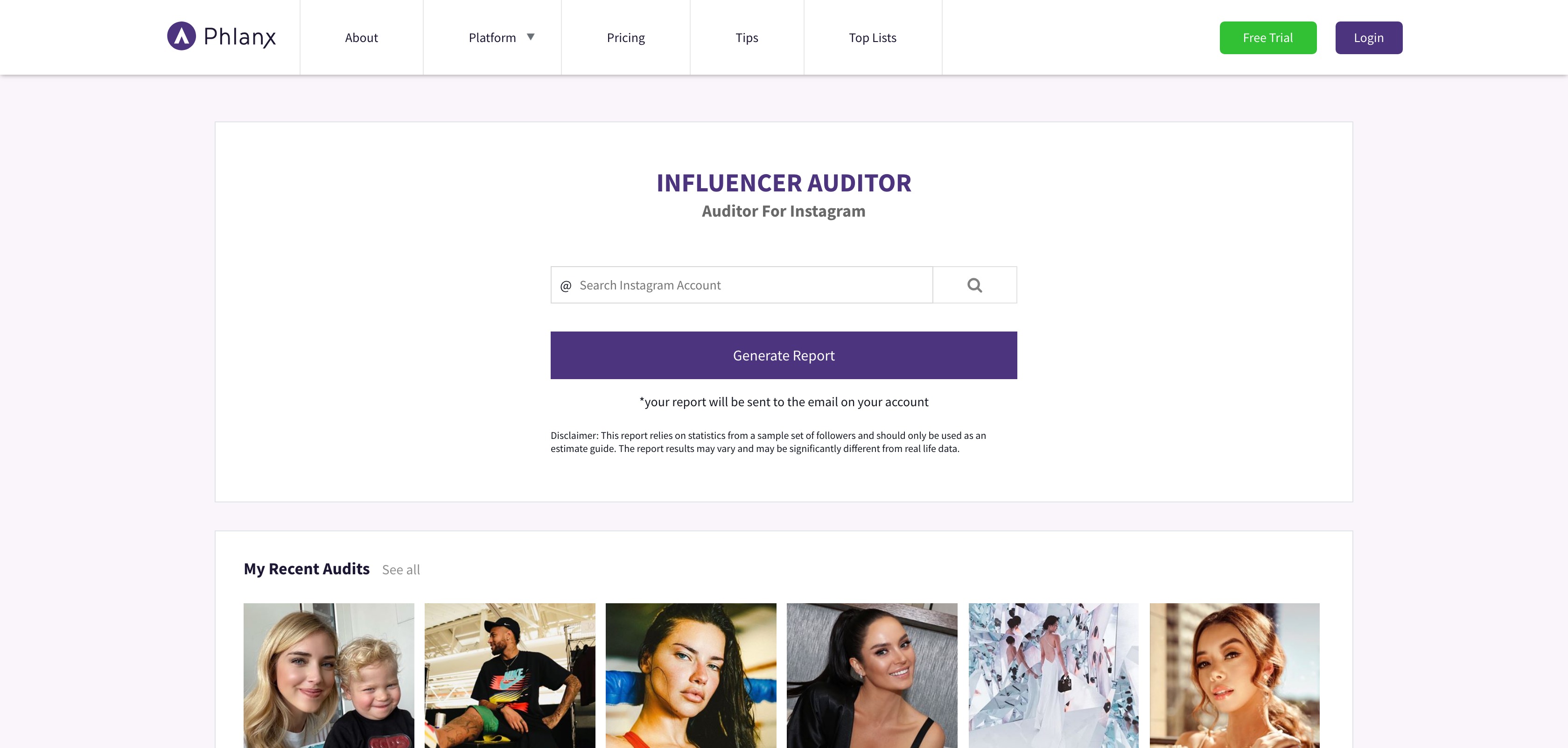 Phlanz provides users with a range of features to run your marketing.  These include an influencer directory, collaborations, engagement calculators for Instagram, Facebook, YouTube, Twitter, and Twitch, a contract generator, and perhaps most importantly here, an Instagram Influencer auditor. Obviously, you can enter your own Instagram account to see how it works.
Although you can get your first month for free, you will need to buy a plan (ranging from $25 – $50/month if you want to take advantage of all of Phlanx's capabilities.