Keep reading to know more 4 reasons why celebrities are always better than brands on Instagram.
6. They answer your questions
For many fans, Instagram is the best way to interact with their favourite celebrities. Especially, since the platform is one place where replies—and sometimes clapbacks—actually happen. Celebrities such as Taylor Swift, Selena, and Chrissy Teigen have been known to respond to comments on their posts, or even comment on posts from their fans.
Returning engagement is not only a meaningful way to connect with followers, it encourages more comments moving forward. Just ask influencer Jenna Kutcher who says, "When people see that I am online and commenting back on comments, they are far more likely to engage with my post."
Kumail Nanjiani responded to several marvellers after his super-hero bod unveil.
Some celebs, like Luke Cook from Netflix's Chilling Adventures of Sabrina have even hosted an Ask Me Anything (AMA) in Stories using the Instagram sticker.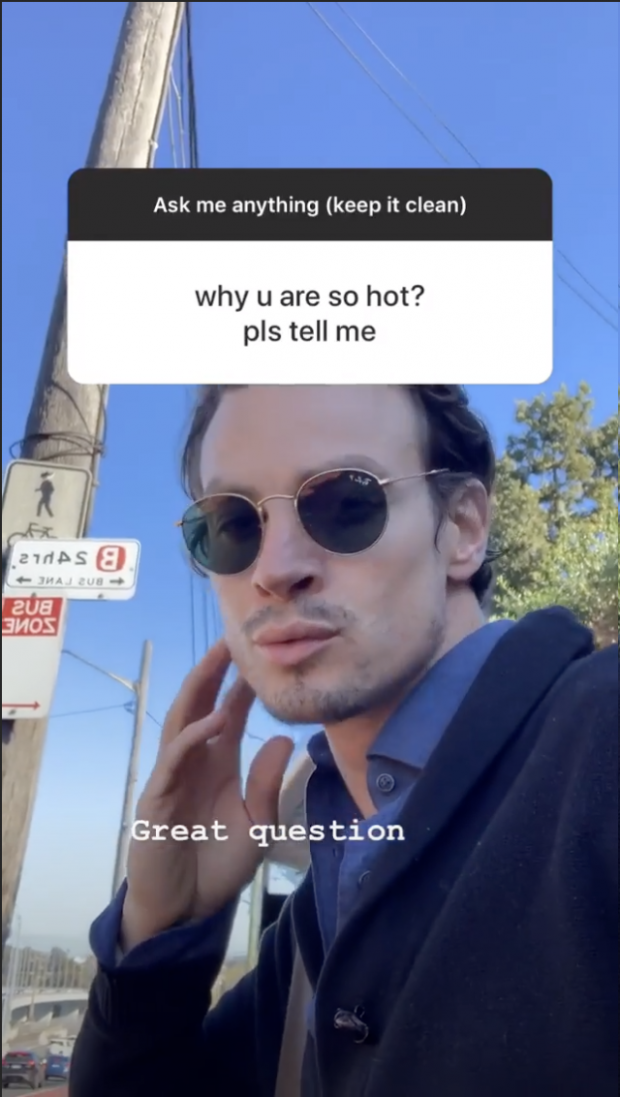 AMAs are an easy way to know what your followers are curious about. Brands can use them to answer questions about a new product, be transparent, or simply engage with customers.
7. They know how to use a meme
Memes will never not be popular on the Internet. At their best, memes are funny, shareable, topical, and tend to have broad appeal.
When it comes to memes, celebrities have the added advantage of being in the meme, or being meme-adjacent. Reese Witherspoon's oeuvre has been meme-gold for the actress, who's posted shots from Legally Blonde, Big Little Lies, and more.
Kristin Bell's The Good Place meme came right in time for Christmas, and was packaged with a thumb-stopping caption. And just as January rolled in, January Jones took part in some name play with a timely meme of her own.
These examples have a few things in common. They're timely, on brand, and funny. Using the right meme at the right time can add some levity and relatability to your brand's personality.
8. They know how to build anticipation
When it comes to dropping an album, new product line, or big announcement, most celebrities now turn to Instagram to share teasers. Beyoncé, without a doubt, has perfected this genre, taking to Instagram to preview her album Lemonade, and breaking the Internet with her baby bump.
Selena Gomez gave people a taste of her latest album with a sound bite and a caption revealing "Something exciting is coming tomorrow." Meanwhile, anticipation is killing Rihanna's fans, especially after she posted this meme:
Writer and star of Schitt's Creek Dan Levy has been building exciting for the show's final season with a series of heartwarming countdown posts.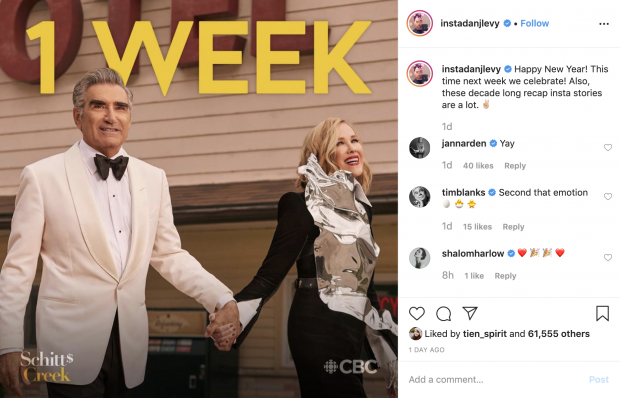 Then there was that time Ansel Elgort had the whole Internet guessing over his series of 17 shirtless selfies. Was he trying to stir momentum for The Goldfinch? We'll never know.
Brands preparing for a product launch or big event should take note. Countdowns and teasers are an effective way to drum up anticipation. So effective, in fact, that Instagram added a countdown sticker to its Stories arsenal this year.
9. They get brand identity and aesthetic
The best brands understand the power of a strong visual aesthetic, and it's no different for celebrities.
Celebrities like Beyoncé, Jaden Smith, and Kacey Musgraves take a disciplined approach to their feed. To keep things uniform, Beyoncé posts everything in threes.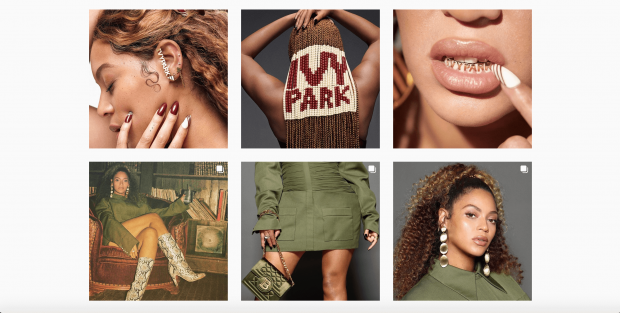 To promote his new album, Jaden Smith painted his feed in a kaleidoscope of pinks and purples.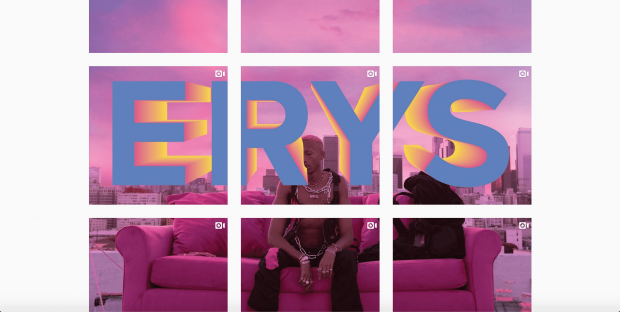 Tinashe took a similar approach for the launch of her album, Songs For You. Meanwhile, in anticipation of Halloween, actress Vanessa Hudgens posted in black and white for the whole month of October.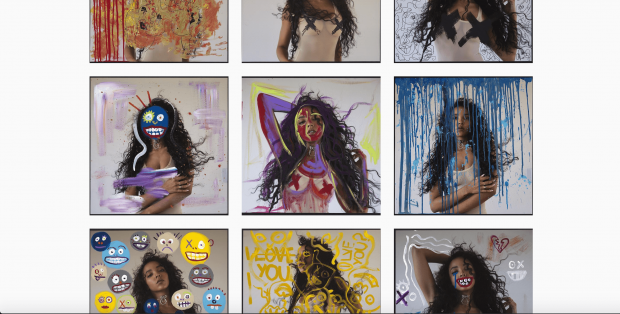 Your brand's visual language should be supported by a social media content strategy. Establish themes, develop color palettes, and post images with intention.
10. They don't take themselves too seriously
At the end of the day, people log on to social media to get their dopamine kicks and have fun. So give the people what they want and indulge in a little chicanery from time to time. Most importantly, don't take yourself—or your brand—too seriously.
Case and point: Kylie Jenner. After her butchering of the one-line lullaby "Rise and Shine" on a YouTube tour of her office, Jenner jumped on the opportunity. She changed her Insta bio to "rise and shine," reposted memes, and used the line as a slogan for her skincare line. We have to stan.
Let's take a look at a few other celebs that excel at being really unserious on Instagram.