If you sell products online, you should try to use Instagram shopping.
Rather than directing customers from Instagram or other social media platforms to your website, Instagram shopping allows them to choose products and buy these easily from the app.
With more than 1 billion monthly Instagram users, your customers are already on this platform. Make it easy for them to explore your shop and purchase with Instagram shoppable posts!
In this post, you'll learn more:
Why you should make use of Instagram shopping
The way to set up Instagram shopping posts and Stories
How to optimize your shoppable posts to gain engagement and drive sales
Why use Instagram shopping posts?
Instagram is an important platform for retail brands, with 200 million Instagram users visiting at least one business profile daily.
In the past, you could use Instagram to build your audience and interact with your fans, encoyrage them to click to your website or visit your shop. However, since 2017, Instagram shopping has allowed brands to transform their profiles into virtual storefronts.
The opportunities are huge: 70% of shopping enthusiasts use Instagram for product discovery, and more than 130 million users click on a shopping post at least once per month.
Follow just a couple easy steps, you can organize an Instagram Shopping to unlock a simple, enjoyable shopping experience for your customers.
Let's get started!
How to set up Instagram shopping posts
Instagram shopping requires a little legwork at first, but you can be up and running within a few days! Take a look at  this simple checklist below.
Step. 1: Check that you meet the requirements
Before setting up Instagram Shopping, make sure that your business meets three criteria.
Right when you've added your products to the catalog, you'll be able to tag them in your Instagram posts and Stories. You can also set up a shop on your Facebook Page.
Tip: When adding product names, make sure they're descriptive so users can tell what item in the photo has been tagged. For instance, "The Khaleesi" doesn't tell you what product is for sale; "The Khaleesi Leather Vest" is more helpful.
Once you've set up your catalog and checked that your business fulfills the requirements, you can submit your account for review.
Follow these steps: go to Settings, choose Business, and then Sign Up for Instagram Shopping. Submit when you've done. Review and approval may take a few days.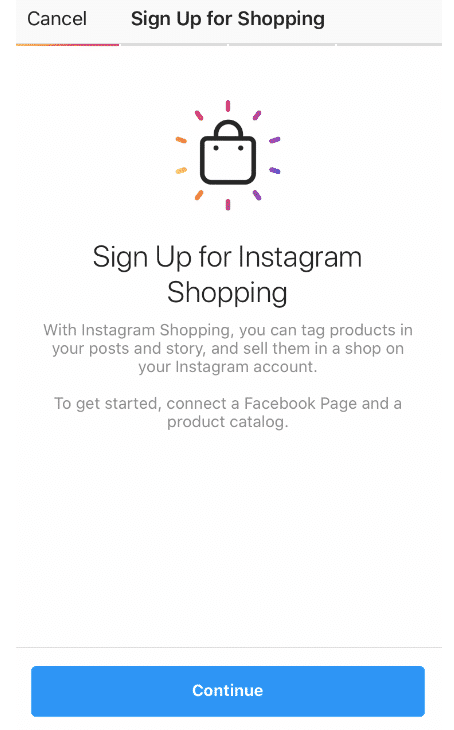 Once you're approved, you'll see a new option – Shopping under Settings and Business. Tap it to turn on shopping in your Instagram app.
Step 5: Create your first shoppable Instagram post!
You're ready to start making sales! First, upload an image just like you would for a regular post. Then tap the items you want to tag. You can tag the maximum of five products per post.
Start typing the name of the products you want to tag. These have to correspond to the names in your product catalog. Choose them as they appear in the search box.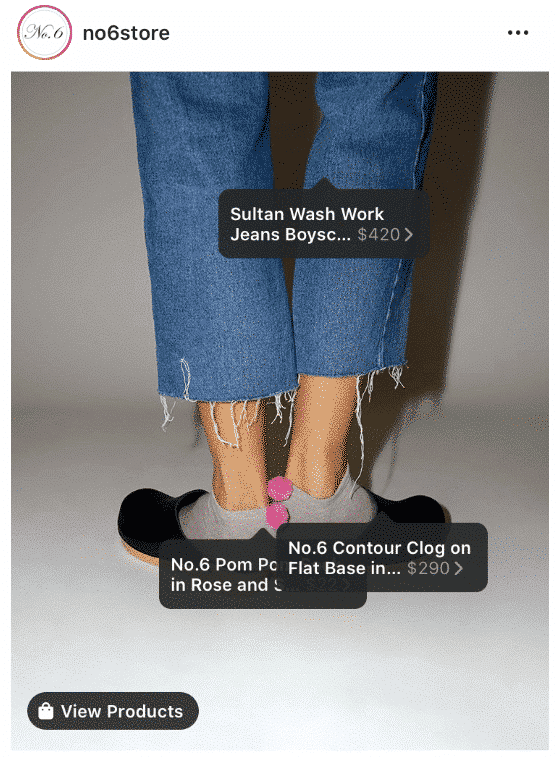 You can also tag up to five products in video posts. A tray will appear where you can select the products.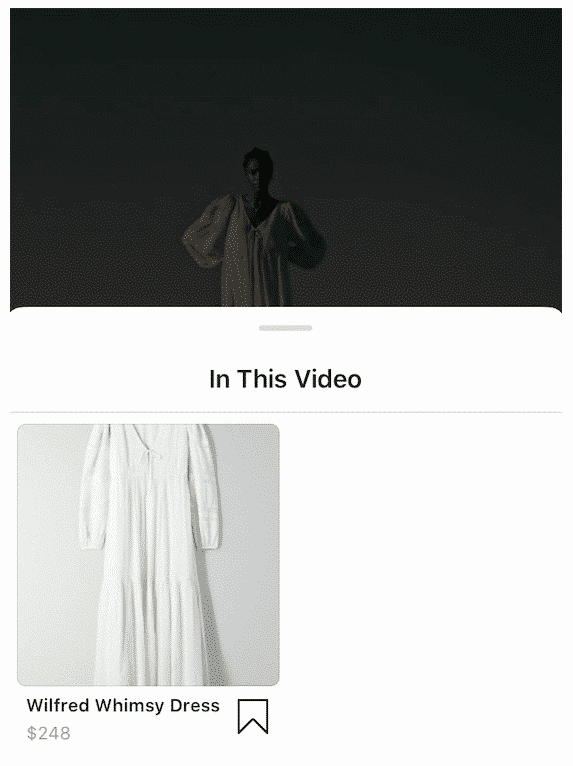 Tips:
In the top right corner of the scree, you can see the shopping bad icon which helps identify Instagram shoppable posts.
All the products your account has tagged will be shown on your profile under the Shopping tab.
How to set up Instagram shopping Stories
More than 500 million users are watching Instagram Stories every day.
Customers can also shop your Stories. You can tag one product per Instagram Story.
Start by uploading your Story. Then tap the sticker icon in the top-right corner, and select Product. From there, choose the item from your product catalog.
Tip: You can customize the look of the product sticker to match the color schemes in your Story.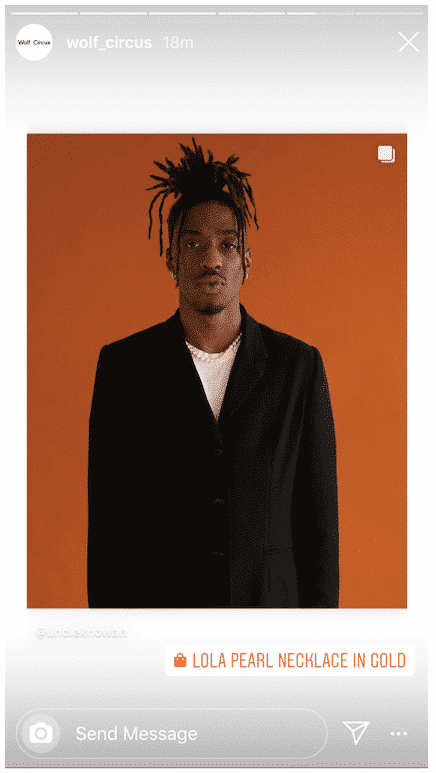 Instagram Checkout
Instagram checkout is just what it sounds like—a feature that enables users to buy products without leaving the Instagram app.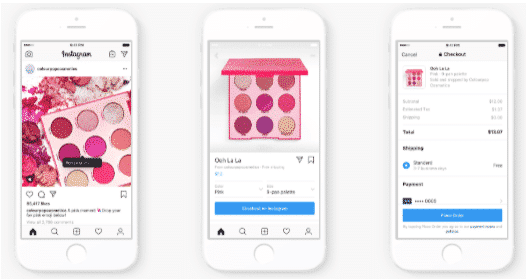 According to Instagram, "Checkout enhances the shopping experience by making the purchase simple, convenient and secure. People no longer have to navigate to the browser when they want to buy. And with their protected payment information in one place, they can shop their favorite brands without needing to log in and enter their information multiple times."
However, the feature is still in beta in the United States. Twenty-three brands—including Nike, Outdoor Voices, and Zara—are involved in testing before checkout rolls out globally.
As of March 2019, no set-up instructions are available for brands outside this exclusive testing cohort. But brands who are eager to participate would do well to get familiar with either Shopify or BigCommerce—the two e-commerce platforms Instagram is working closely with on checkout.
Note: According to a functionality and privacy standpoint, Instagram checkout is considered separate from Instagram shopping. On its help page for Instagram checkout, Instagram said that only purchases made through Instagram checkout are protected by our Purchase Protection Policies.