Move over to TikTok, Instagram Reels – the biggest rival of TikTok – are here, and they're looking to make a splash.
The Reel is launched in late 2019 by Instagram, Instagram's answer to TikTok has received mixed responses from creators, influencers, and brands. However, big-name businesses such as Sephora, Walmart, and Beardbrand are already on board.
What does this mean for you? Instagram Reels is another good way for your brand to increase engagement and awareness of an already popular network. By creating Reels now, you will have an incredible chance to benefit from its potential early.
We want to help. Here are some of the greatest Instagram Reels ideas that will help you start your creative process.
Tip: If you find Instagram Reels pretty strange, ensure you know exactly how they work with our article Everything You Need to Know About Instagram Reels
10 Instagram Reels ideas to boost engagement
Here are just some ideas about Instagram Reels that will help you get started. Feel free to get inspiration and make them unique to you and your brand.
Make a how-to video
How-to videos are the tried-and-true technique of generating engaging content. And of course, Instagram Reels are an ideal place to implement them.
Here's an incredible example of a creator showing us the way to level up our ramen game:
Here's another amazing example now from a creator who shows his viewers how sunflower seeds are harvested:
Not only is it informative, but it's also oddly satisfying in an approach that draws in tons of viewers.
Think about the best way your brand can make an educational how-to for your audience as well.
Go behind the scenes
This is a close cousin of the how-to Reel above. One great method to interact with your audience is by showing them what goes on in your business behind the scenes.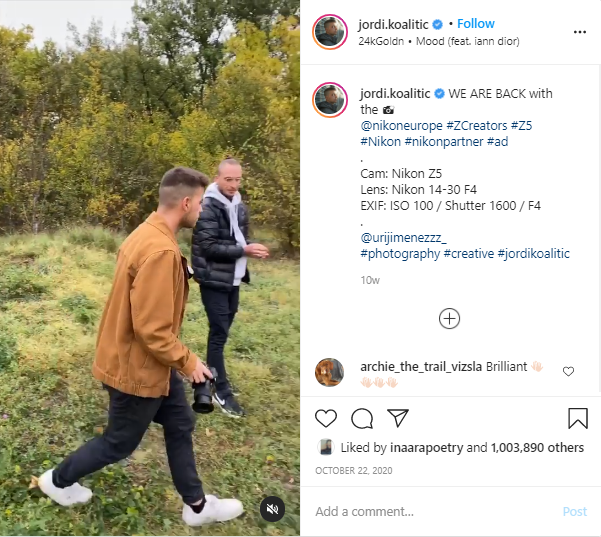 This both humanizes your brand while bringing an interesting look at the way in which you make a product or provide a service to your audience.
Show an animal doing literally anything
It's no secret that people on the Internet love cats and dogs. In any case, what's not to love?
A perfect method to capitalize on this is by showcasing a cat or dog doing literally anything. Seriously, they don't need to do a lot, and people will eat. It. Up.
Have a workplace dog who always begs for food whenever you have lunch? That's a reel. Have a cat that always jumps on your back while you're filming yoga tutorials? That's a reel.
Here's an example of one daring feline who's not afraid to get her paws wet:
Tip: Involve a cute baby somehow and you have the ingredients for an improbable Instagram Reel.
This can be an excellent opportunity to show off your office pets too! And don't they deserve so much love from the Internet?
Do a prank
Prank videos get a bad rap sometimes—and for good reason. Of course, nobody really enjoys the cruel ones.
However, there's nothing wrong with a harmless prank. Actually, not only is it a great way to have some enjoyment with those around you, however, your viewers might find it funny as well.
Here's an excellent one of a friend giving his buddy a hard time:
Warning: Do not perform the prank in case it's malicious and cruel! It might elicit the opposite effect. Nothing is more embarrassing than screaming, "It's just a prank, bro!" as you get your butt kicked six ways to Sunday because of a prank gone wrong.
Enhance the FOMO
FOMO stands for "fear of missing out," and it's a strong method to get your viewers to watch and like your videos.
And you may enhance people's FOMO in lots of ways. For example, you may show off some unique (and delicious) eating experiences:
Or you can take them to new and exotic places (as long as it doesn't involve you breaking any local COVID-19 restrictions):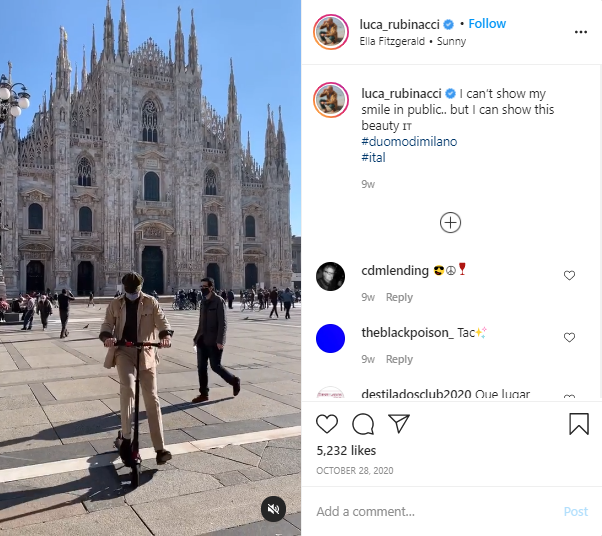 Think about how you can do the same with your Instagram Reel. Does your business require you to travel so much? Maybe you're able to go to plenty of cool museums or buildings? Or maybe you're able to meet some big name, famous people who you may include in your Reel?