The COVID-19 pandemic has wreaked havoc on small businesses using social media as their main marketing strategy. And the influence is showing on social media platforms as well. Brands are posting less and spending less money on ads on social media platforms. Consequently, their revenue and engagement from social media have plunged drastically.
In a COVID-19 Marketing Survey, we found that 65% of marketers have witnessed a noticeable decline in revenue, 74% have reduced their posting frequency, and 69% have decreased their ad spend since the outbreak.
Clearly, marketers and brands are taking it easy on social media platforms.
For Instagram, this period has not been pleasant.
34% of the respondents in a marketing survey stated that they shifted their focus from Instagram to Twitter. As a result, there has been a decrease of 14% follower engagement on Instagram. Although we suspect this trend is because Twitter is more news-focused, it's not good news for Instagram.
In a bid to engage users and voice a strong social message, Instagram has launched a couple of COVID-19-related stickers this month. After the "Thank You" and "Stay Home" stickers, the latest addition of stickers on Instagram is the "Support Small Business" stickers.

The Stay Home stickers were all about social isolating and the Thank You stickers were about showing gratitude to corona frontline warriors. The Support Small Business stickers, as the name suggests, are about showering support on small-sized businesses that are bearing the brunt of the lockdown.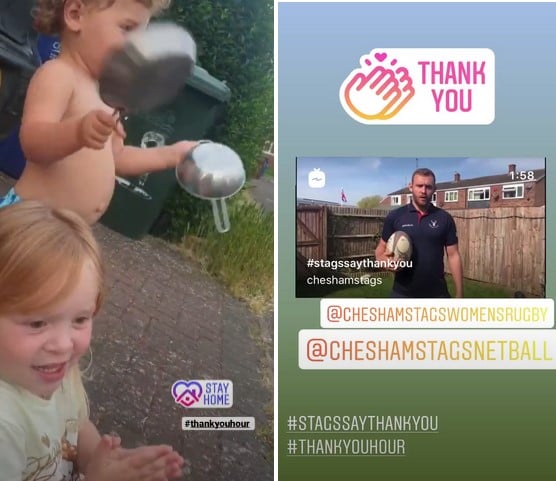 In this article, we will go through how to use Support Small Business stickers to show love to the small businesses you follow. We will also explore the way businesses can leverage these stickers to earn new followers and nurture old ones.
What Are Instagram's New Support Small Business Stickers? 
On May 11, 2020, Instagram launched its Support Small Business Stickers.
The Instagram Business team said in their official announcement:
With the new "Support small business" sticker on Instagram, people can easily show their interest for small-sized businesses in Stories. They can mention businesses directly in the sticker to show their followers a preview of this account. When people use the sticker, their story will be added to a shared Instagram story, so their followers can see it along with other businesses that people they follow are supporting.
The shared Instagram story displays in the Stories section of the user who created it and the user's followers.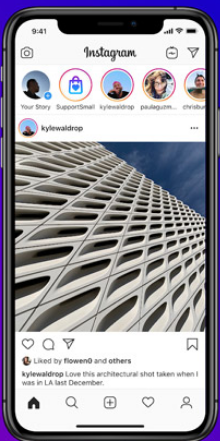 The stickers will allow people to discover new small businesses and businesses to approach new prospective customers.
How Can You Use These Stickers?
Let's explore the steps you need to follow to use the Support Small Business sticker.
1.Step 1: Click on the plus sign next to your avatar to add a new story. By default, this will open your front-face camera in selfie mode.
2. Step 2:  You can add a photo or video of you using the products of the small business you want to support. Or, you can tap a selfie and upload it to the Story. You can also add many different pictures in a single Story and insert the Support Small Business Sticker for different businesses in each picture.
3. Step 3: Right when you're satisfied with the image/video you want to publish in your Story, click-open the Stickers tray and select the Support Small Business sticker from it. You can also add multiple stickers to your picture, however, don't clutter the interface too much.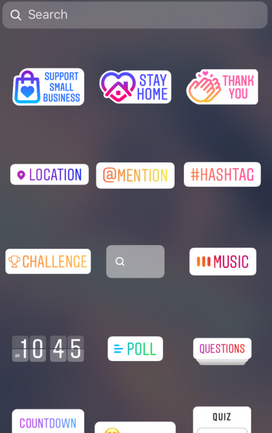 4. Step 4: Type the name of the small business you are supporting.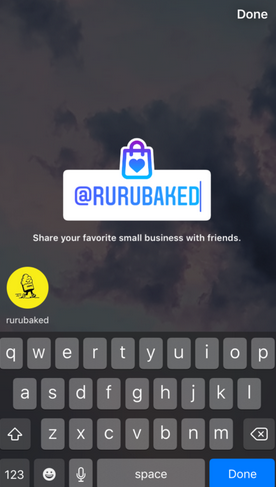 5. Step 5: You can add more styles and filters to the sticker by tapping on it.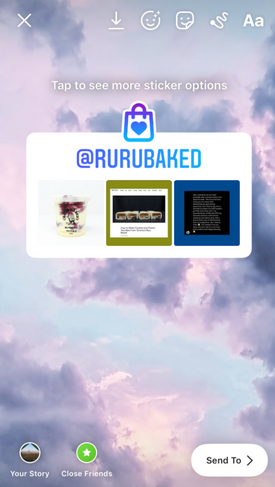 6. Step 6: Once you publish the Story, it will be added to the Stories section. Your followers can tap to stickers on the Story and view the businesses you support.